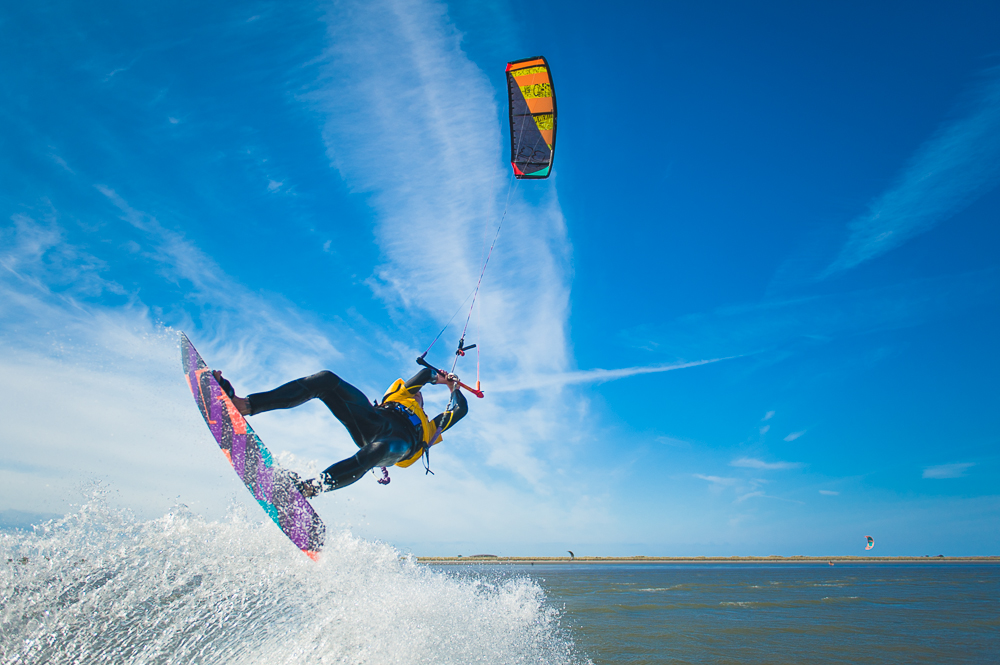 Doubling up as their 10th birthday outing, Dublin's Dollymount Strand will play host to this year's Battle of the Bay Watersport Festival on Saturday May 28 and Sunday, May 29. Having steadily grown as one of the best free family weekends in the Irish summer calendar, the festival will play host to sun, sand, kites and surfboards as both Ireland the world's best kitesurfers descent on the beach to showcase their skills.
With over 10k visitors expected over the weekend, this year's festival will also include DJ sets all days, live music from Rachel McCormack, The Ukelele Band, Anti-One, Evil Empire, Silent Interlude, Dublin City Rounders, The Louisiana 6, Roisin El Cherif, Kevyn and Wob, food stalls, funfair, kiting introductions, as well as market traders selling vintage clothes, vinyl and more.
Entry is free from 10.30-6pm. Check out the day-to-day breakdown below.
Saturday, May 28
10.30am–6pm: Funfair, Food and Entertainment on the beach
10.30am–6pm: Kitesurfing competition – Stand Up Paddle Boarding – Land Yacht –  Beach Volley
12pm–4pm: Kiting Introductions / Stand Up Paddle Boarding for kids
1pm: Live DJ Sets all day / Live Music Rachel McCormack / The Ukelele band / Anti-One / Roisin El Cherif /Kevyn / Wob
8pm til Late: Pure Magic 10 th Birthday Party at Bram Stoker
Sunday, May 29
9.30am: Fun SUP racing on the Liffey
10.30am–6pm: Funfair, Food and Entertainment on the beach
10.30am–4pm: Kitesurfing competition – Stand Up Paddle Boarding – Land Yacht – Beach Volley
12pm–4pm: Kiting Introductions / Stand Up Paddle Boarding for kids
1pm–4.30pm: Live Bands Anti-One / Evil Empire / Silent Interlude / Dublin City Rounders / The Louisiana 6 / Late City Edition – DJs on main Stage – Pro Rider Interviews