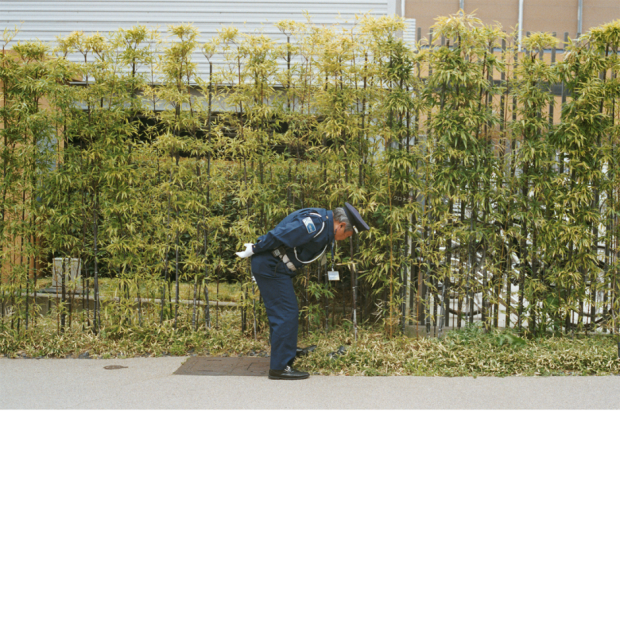 2010 was a bizarre time to be a producer of electronic music. At the advent of the bedroom producer and a period when Youtube channels like Majestic Casual were oversaturating our ears with sugary "chill" electronica – or whatever the heck it was called – it was a time in which one track could come to define an artist far too early into their musical career, long before they were in a position to be defined at all. Luckily, a number of artists managed to break free from the labelling and pigeonholing that coincided with having a Youtube "hit" around this time (see: MMOTHS, XXYYXX).
Another producer who managed to elegantly step away from that saccharine realm of aural melted ice cream is Derwin Schlecker AKA Gold Panda. Despite his breakthrough 'You' from his debut 2010 LP Lucky Shiner garnering over ten million plays on Youtube – deservingly so I might add – Panda has never felt like an artist defined by a single track, or indeed by any single style. Instead, with each release Gold Panda has shown definite evolution and ambition, veering from jazz and soul influences ('Clarke's Dream') to melodic garage ('The Most Liveable City'). Mostly though, Panda has retained a sound that is entirely his own. With a remarkable capacity to make the choppiest of samples sound warm and organic he conveys emotion and colour instrumentally in ways that other producers could only pretend to. This has never been clearer than on his fourth LP Good Luck and Do Your Best released on May 27th via City Slang.
Initially inspired from a trip to Japan with photographer and visual artist Laura Lewis, the project was indented to be an audio-visual experiment with Lewis' imagery coinciding with found-sound based production. The trip served to be more musically influential for Panda than expected though it seems and both the physical, ethereal and human elements of Japan lead to a drive to make a full record. The album title is a direct quote from a taxi driver that they met in Hiroshima and allegedly had an immediate impact on the tone of the music, leading to a more optimistic, hopeful collection than 2013's Half of Where You Live. You can spot this immediately in the glimmering string samples and layered vocal loops on 'In My Car', the clicking percussion and fluttering hi-hats giving it a real organic, tangible quality.
On this album Panda takes familiar rhythmic patterns and ideas from garage, dubstep and 2-step and snatches them from their often cold, industrial roots, instead adding flares of colour and heart to them, creating a sound that shimmers throughout the record. Real-world sampling and traditional Japanese instrumentation play into this idea massively on track like 'Haylards', 'Song for a Dead Friend' and the album's opener 'Metal Bird'.
The idea of colour plays significantly into this album too. Panda and Lewis' trips to Japan were in April and in October, times of year in which the climate is at its most tame and when there almost appears to be a hue to the atmosphere, accentuating greens and pinks and putting what Panda described as a "filter" on everything. Not only does Lewis capture this hue wonderfully in the photos accompanying the album, it is simultaneously in this music itself. There is a warmth and vibrancy overlaying tracks like 'I Am Real Punk' and the aptly titled 'Pink and Green' that exceptionally show how the imagery, feeling and memory of a place that one truly adores can be expressed through wordless, textured sound.
This is Gold Panda's strongest, most cohesive release to date. Only the album's most energised track 'Chiba Nights', interrupts its flow. It is an unnecessarily voracious track that cracks and batters a little too much to fit comfortably into the record's trajectory. 'Unthank', the album's penultimate track is a dozey, gentle affair that does fit into the collection's timeline but lacks any definitive melody to cling onto and is too long to make that disjointedness work. Nonetheless, Gold Panda has released an emotive, heartfelt album that captures a place and the associated feelings and images quite magically. While it may not be his opus, there is a vast amount left for Gold Panda to give. Expect the future to be a colourful one. Eoin Murray