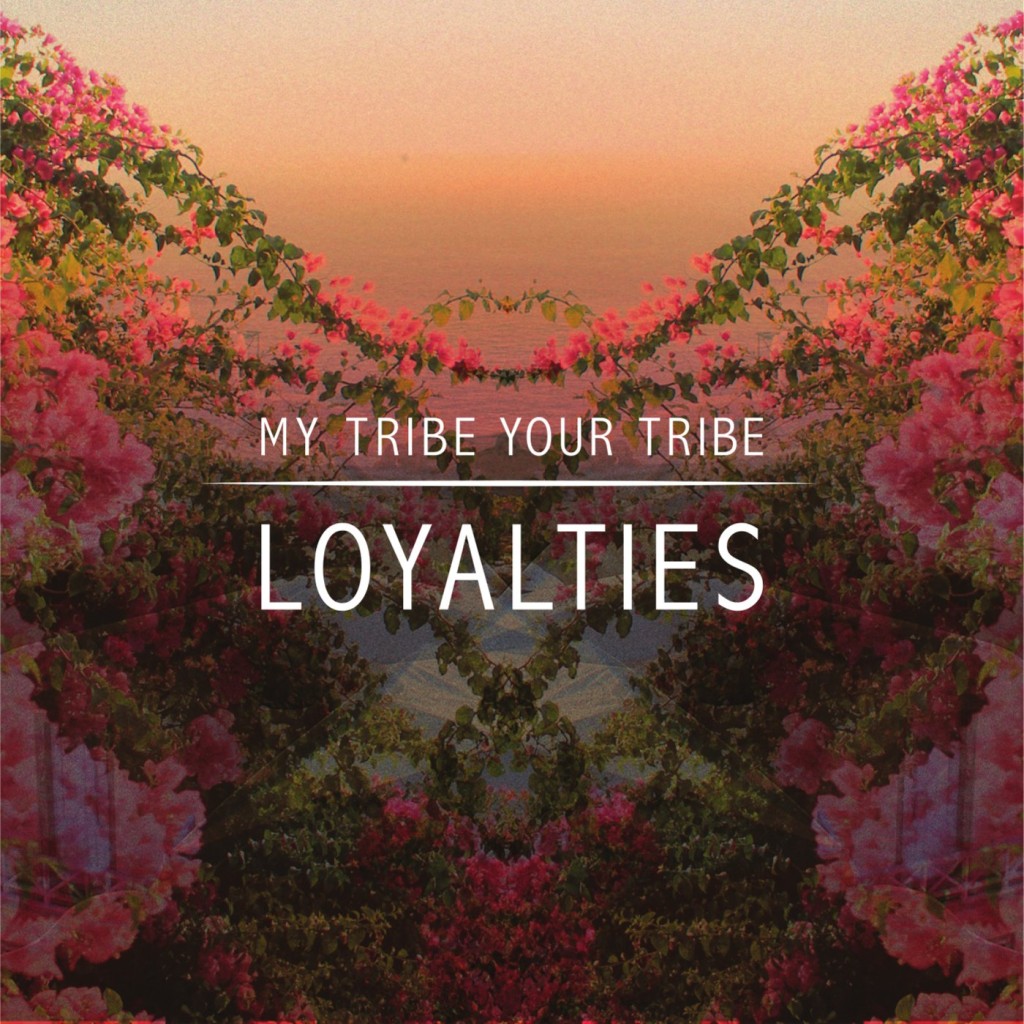 Hailing from Kildare, My Tribe Your Tribe – not to be confused with I Have a Tribe – are expanding their fan base after an impressively productive 2015. The self-professed alt-rock trio, comprised of George Mercer, Tod Doyle and Colm Daffy, have continued to build the foundations of a promising trajectory, their songs steadily finding their way as the unique blueprint of My Tribe Your Tribe's sound. Earlier this month they released their debut EP, Loyalties, a darkly melodic collection of compositions that are not entirely expected to co-exist, yet simultaneously work together.
It is hard to comprehensively retrace the first impressions of Loyalties. When you listening to the songs initially with a critical ear, there are several fleeting moments that instantly, albeit unnervingly, remind you of Patrick Watson's instrumental progressions. Also present are the light synth tones of Imogen Heap, notably from her song 'Goodnight and Go.' Both Watson and Heap are not artists that should find their way from the recesses of your mind when listening to My Tribe Your Tribe. Descriptively, these artists are, mostly, the anthesis of the other. Returning to the songs, however, you begin to hear things differently, Mercer's vocals become softer as do the guitars and drums. You increasingly become more aware of their tried individuality, which is challenging for a band at this stage in their career to firmly establish.
The introduction to the three songs, 'Ghost With You', is a fine representation of the band who have experimented in length with their sound during both rehearsal and recording sessions. Instruments have been indulged, guitars shift from Kings of Leon-like string picking to a fuller, anthemic melody. Musically, 'Ghost With You', is the most polished song on the EP, it awaits commercial success, which it will receive from mainstream national radio stations, no doubt. The development of a story told by the music is clearly the focal point of My Tribe Your Tribe, lyrics are somewhat secondary, and at times repetitious. This does not lessen the infectiousness of the song, and it will certainly be credited as a favourite amongst My Tribe Your Tribe followers for quite some time.
'Soaks Right Through', bears an eery similarity to the Local Natives' 2013 album Hummingbird, it resembles a loose combination of 'Ceilings' and 'Wooly Mammoth.' As with 'Ghost With You', the song title features prominently throughout, again the focus is centred to the experimentation and build-up of the guitar sounds, bass lines and synths. It will be interesting when My Tribe Your Tribe are working on their debut album, they will need to equal their musical abilities with crafting songs that are unmistakably theirs, and not sporadically teasing their audience with the wonderment in placing the familiarities to other bands with certain elements of their songs.
A final, and unflinching grievance with Loyalties is the choice of closing the EP with 'God Bless My Counsellor.' The heavier, dark-electro tendencies pose a disconcerting disconnect to the uniformity of My Tribe Your Tribe's sound, so far. Their single, 'Garden Song', perhaps, would have been a more gracious, and lingering adieu to the opening ceremony of the band's first EP. In all, Loyalties is an easy listen and one that brings the promise of a young band destined for domestic success. Zara Hedderman