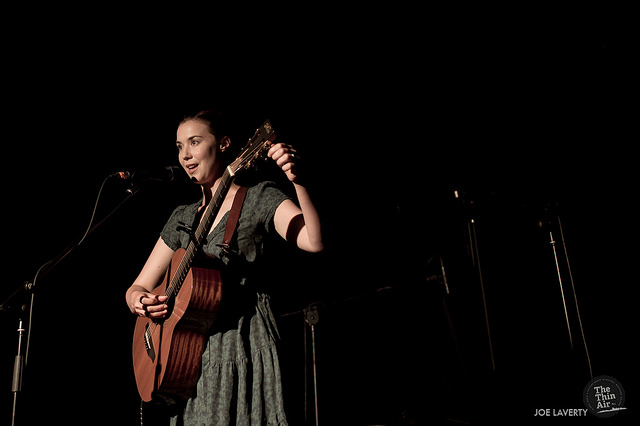 Despite initially making her name singing with Damien Rice throughout the height of his fame, it wasn't until the end of that creative partnership that Lisa Hannigan really came into her own, beginning a solo career that saw her notch up impressively high profile TV appearances – none more impressive than an appearance on The Colbert Report – during a time when Rice had faded into the shadows. Although no new studio albums have been forthcoming since assured debut Sea Sew in 2008 and more mature follow up Passenger in 2011, she's continued to expand an already impressive CV by appearing on the Gravity soundtrack, and her unmistakeable voice could be heard singing a cover of 'Danny Boy' over one of the pivotal scenes of the critically acclaimed second series of Fargo last year. Third LP At Swim, recorded with none other than The National's Aaron Dessner, is finally due to appear later this summer though, so what better time for a jaunt around the country?
While it's been a few years since Hannigan's last Belfast appearance, Dublin brothers Ye Vagabonds are making their Belfast debut tonnight. With the rise of dull faux-folk pop in recent years, it's easy to feel wary when the pair first pick up their instruments, but thankfully they sound as traditional as they come, as they swap between acoustic guitar, mandolin, bouzouki, violin and ukulele all in a half hour set full of rich harmonies, and tellingly their own songs sit seamlessly beside their rendition of the traditional 'The Lark In The Morning', while they laugh off a rare mistake as a mere "jazz chord".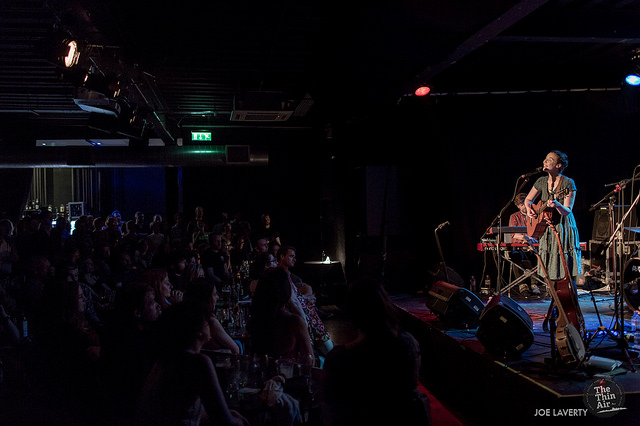 Hannigan initially takes to the stage alone for solo acoustic performances of old songs 'Lille' and 'Little Bird', before being joined by keys, drums and double bass for an array of new songs that seem to carry on Passenger's increasing maturity and the move away from the ever so slightly twee leanings of some of her earlier work. Her voice is still as strong as ever, while her stage manner develops from shy and whispered to increasingly outgoing and charming over the course of the set, buoyed on by an increasingly enthusiastic reception from the packed Black Box. With Dessner on board, this new material will likely see her international profile rise ever further. Other old favourites such as 'Ocean and a Rock' and 'A Sail' make appearances towards the end of the main set, before the pace is picked up for a finale of 'Knots', easily the finest song in her small catalogue so far which unsurprisingly serves as the evening's highlight.
Though the Ye Vagabonds brothers have already joined Hannigan on backing vocals and extra instrumentation for much of the main set, the three take to the stage alone for an encore of 'Passenger', dimly lit as if by candlelight and gathered around a single microphone, evoking the cosy, intimate atmosphere of a performance in the corner of an old pub, before a full band finale followed by a well deserved bow to rapturous applause, the reception as warm as the weather outside the venue. Visibly humbled, she promises to come back soon, once the new record is out. We'll hold her to that. Cathal McBride
Photos by Joe Laverty