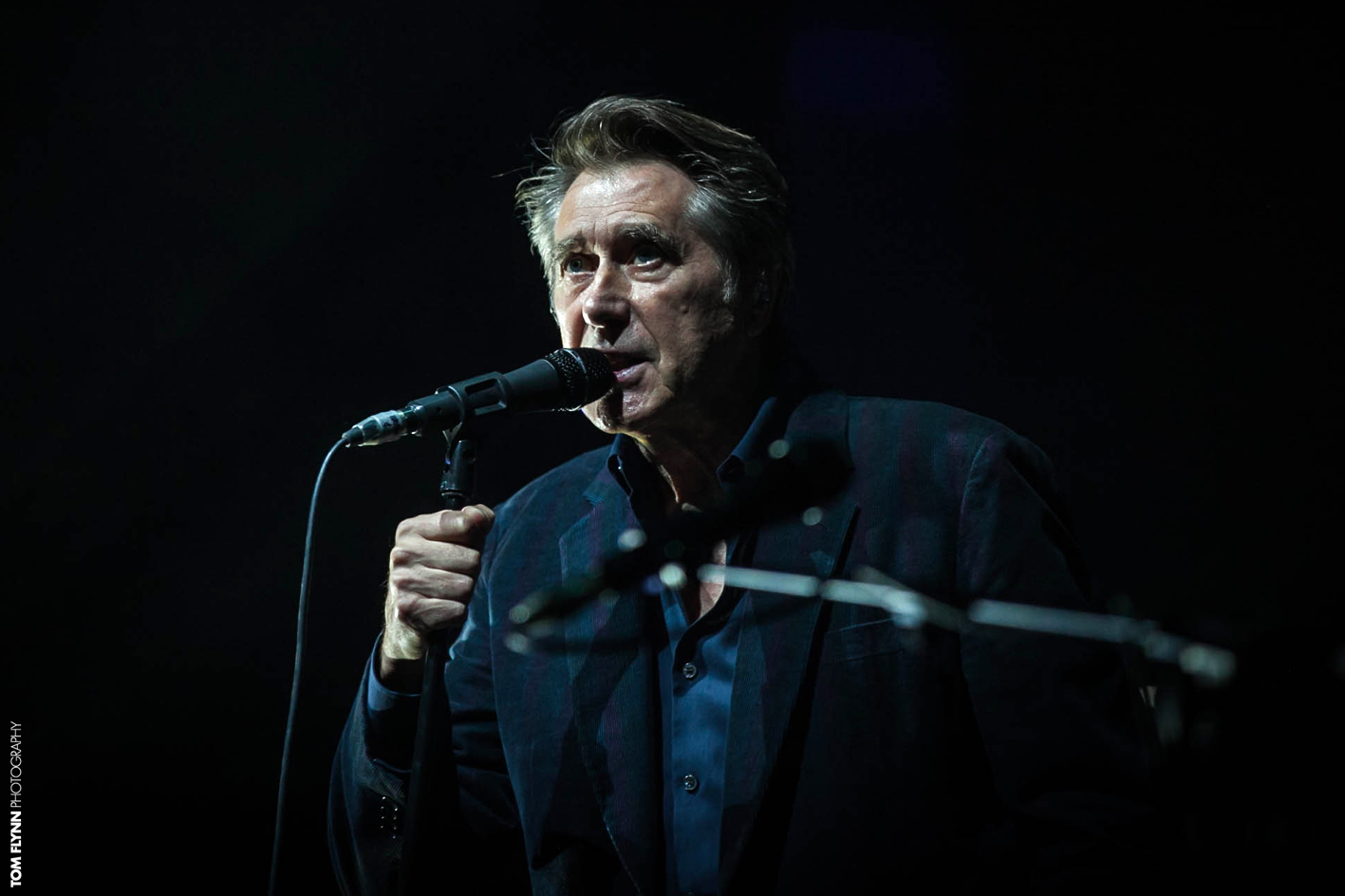 It's only June but summer 2016 seems to be the one that just keeps on giving. The glorious weather is only the setting to our sweet isle being visited by not one, two but three musical giants in little over a week, and these standalone shows all sit in the midst of a rousing festival season.
For some it may be a little too much but in a world losing legends at every turn it's simply unthinkable to pass up an opportunity to take in another one who lies so comfortably in the canon. Bryan Ferry may not be the brightest star shining in Dublin tonight but all the best things happen in the dark, and though the arrangement may split a demographic it is hard to imagine how it could split an audience.
So he takes the stage in the well suited environs of The Olympia. Ferry in all his seductive, sleek, charm. Yet if he always channelled the decadence of Gatsby with a knowing nod to his fallen alter ego the lizard lounge then it is the latter who has worked the stage design. Neon pink lights, crushed velvet and saxophone spotlight are the backdrop through the first heady wash of Ferry's picks from his contemporary and less well known work. Yet the sound is killer and though the wash of keyboards may take up too much space, by the Dylan cover 'Don't think twice' there's a cool, clean groove to settle into. A problem may be that Ferry's voice is only a husk of what it was but with the characteristic delivery of 1982's 'Avalon' it barely matters.   
Yet when it truly comes, it comes. Now there's no doubting Ferry's ability to write a song; through his prestigious output over four decades he's proved that well enough. But there's nothing like the grit, the snarl, the joy and celebration of his early output.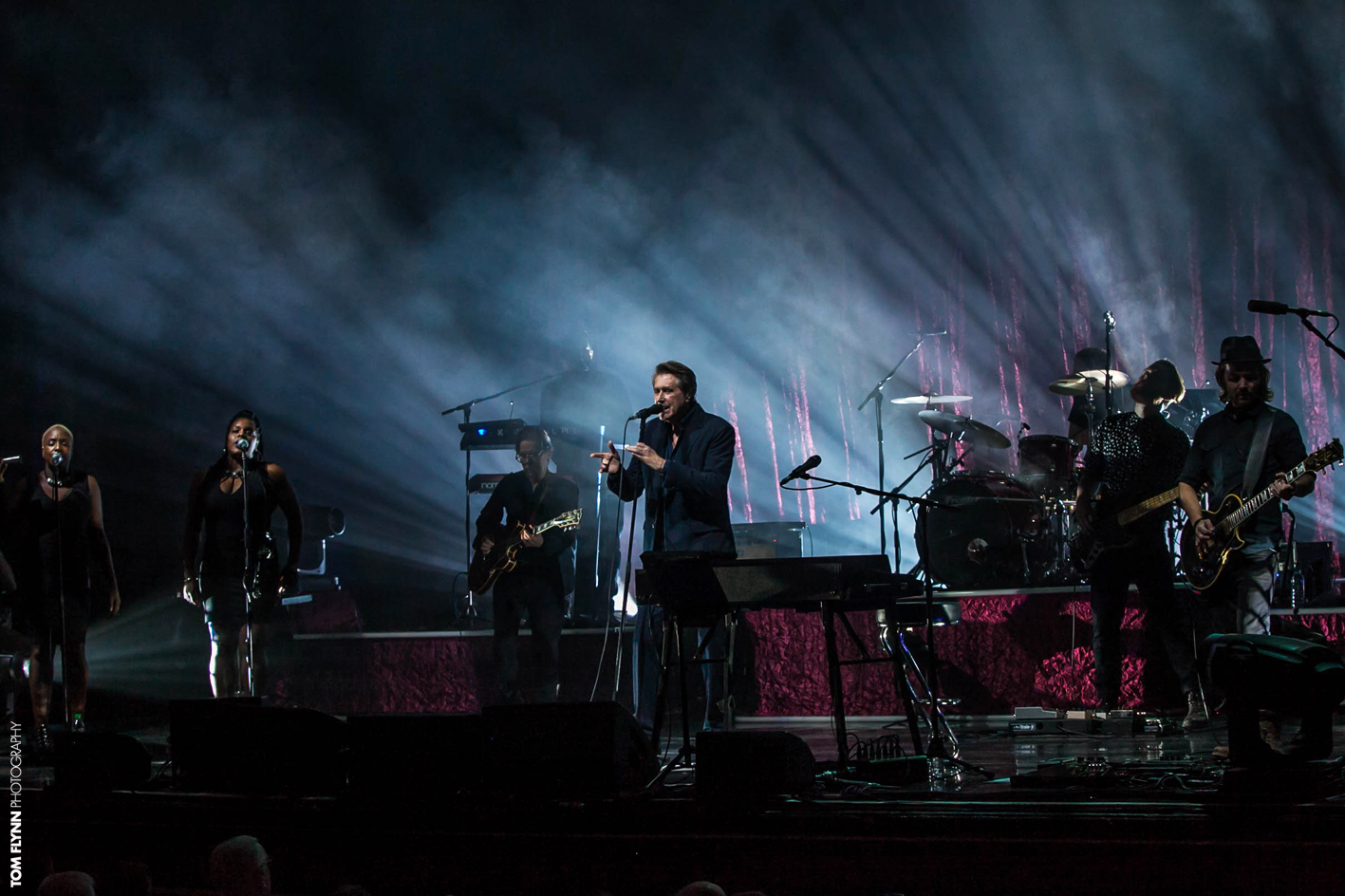 Roxy Music were always punk's silent assassin; the cloak and dagger in a bar room brawl. But the group were also the harbingers of what came after; new wave, synth experimentation and modern pop's ferocious appetite for all kinds of everything.  Playing, in short succession, through 'Virginia Plain', 'Love is the Drug' and his signature 'Let's Stick Together' is a statement, and one that doesn't go unnoticed. By dipping into the thumping grooves of Roxy and through his own select back catalogue the set is a casual reminder of just how expansive Ferry's contribution to the musical landscape has been.
Credit must go to his competent backing band but especially the hugely talented, multi-instrumentalist Jorja Chalmers whose searing horn work elevated some of the material through the roof. Ferry constantly gave her the floor, expressing a humbleness only equalled by his talent. Though the show may have been catered for the fans who have stuck with it over the years, based on tonight alone, there's no doubt that Ferry is one of the remaining greats from an era full of them. Eoghain Meakin