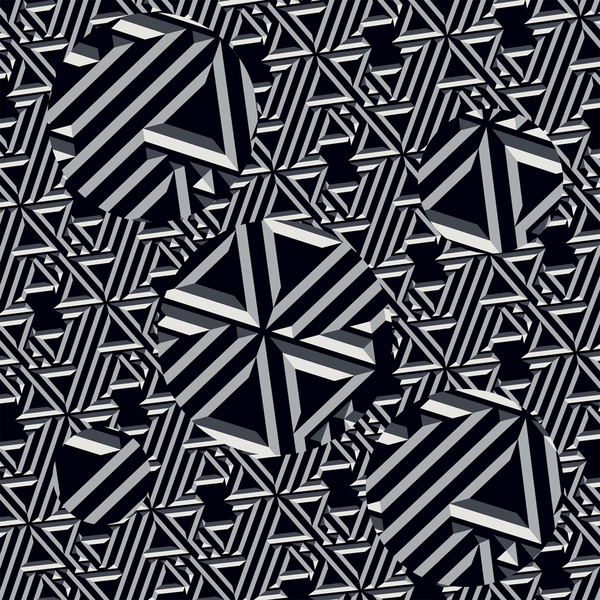 Since 1991, Plaid, the duo of of Andy Turner and Ed Handley, haven't so much straddled the line between experimental and straightforward electronica as used it as their skipping rope. At times, they've been wholly unrecognisable in their wildly experimental sonic threshes ('Cold'), they've made dark and demented electro anthems ('Itsu'), and created some of the most accessible, yet weirdly unsettling music out there ('Eyen' ). It would be an understatement to profess that over their 25 years, Plaid have made some of the most exquisitely composed, highly-listenable electronica ever committed to wax, but in latest full-length The Digging Remedy, the former Black Dog founding fathers seem to sit on the IDM fence, balance precariously atop it, threatening to but never quite falling down on either side.
Conceptually attention-grabbing, the album and the multi-media promotional campaign connected with it says a lot about where The Digging Remedy sits within Plaid's expansive career to date. But it's nothing new. Rather, it's an updated version of 2014's Reachy Prints roll-out and presentation, which by-and- large found the duo reiterating a style of electronica that they'd previously moved away from in favour of more a more immersive direction. It was refreshing to hear Turner and Handley embrace the glitchy, almost whimsical arrangements that they had toyed with in the 90s, but now, in 2016, doing it again seems slightly redundant with The Digging Remedy.
Opening on 'Do Matter', the first half of the album quickly begins to feels stunted, albeit well executed. 'The Bee', 'Clock' and 'Dilatone' are Plaid continuing their work, both musically and artistically, from Reachy Prints. The tracks themselves are whip-smart in the way that they're arranged and Plaid, reliable as ever, have made them pop, progress and crescendo at all the right moments – but they feel like a continuation, instead of an evolution, of the kind of ground they trod not more than two years ago. There is, however, a new set of nuances at play. The instrumentation, whether analogue or digital, reflects an outfit still engaged with making electronica as wide in scope as it should be. 'Melifer', 'Giant Step Baby Step' and 'Yu Mountain' make good use of uncomplicated components to meld their classically rhythmic synthesised sounds with flourishes of seemingly acoustic rushes.
Over the course of the latter tracks, the tone of The Digging Remedy mines much from their varied back catalogue, and while it fluctuates throughout, there's no one cut that can categorically be called a sonic revolution for the duo. That's not to say that as an overall collection The Digging Remedy doesn't impress at times – there's a certain sense of nostalgia and a great deal of pleasure to be found should you have followed their output over the years – but with the immense effort involved in creating a multimedia user experience, much like in 2014, with the end result much the same, the expectation that Plaid might break new ground has been all but discarded, with 'Saladore' and 'Held' springing to mind in this respect.
Certainly not an album to be 'buried' (ahem..), The Digging Remedy is a mellifluous progeny of trialled and tested styles that makes for a satisfactory listen, rather than an exciting one. Aaron Drain