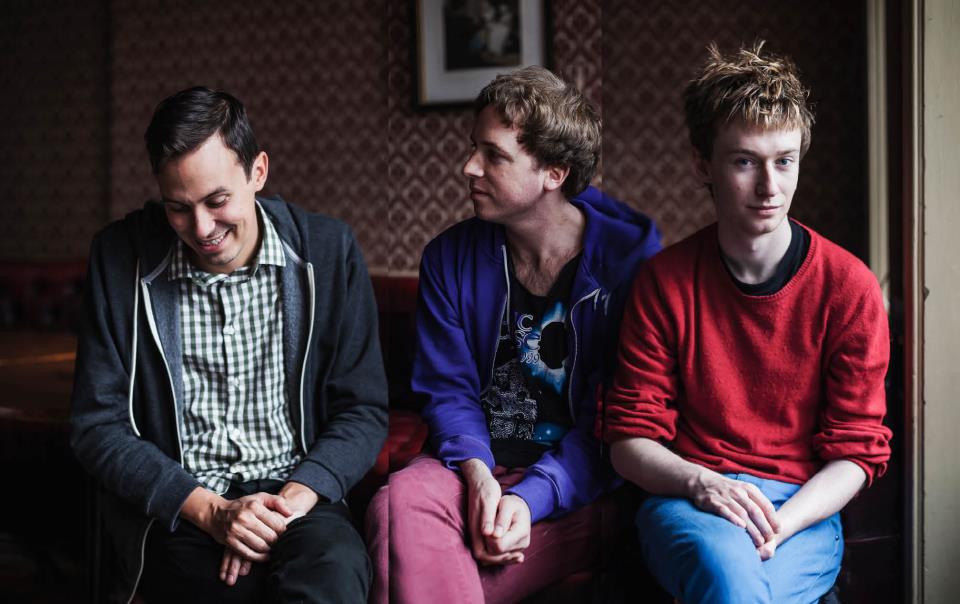 The Galway International Arts Festival is here again and we're all really happy about that – it's the most wonderful time of the year! Yes, it's the cultural equivalent of the Olympics or the World Cup, a time when the city's social, economic and design problems are papered over for the visiting tourists. Lovely, lovely tourists with their lovely handsome faces.
No, to be honest, it really is great. Galway is buzzing and never looks or feels better than for these two beautiful weeks in July. Shop Street is 110% the best street in the country right now – today I saw someone do the weirdest and most beautiful hula hoop dance I've ever seen and watched as wide eyed Americans gazed on paradise.
Anyway, there are a lot of things happening and you can browse through the handy GIAF website and its short snappy descriptions at your own pleasure. I am just going to highlight one thing, possibly the least international thing at this year's international arts festival, a celebration of local music and a dangerous fueling of one of Ireland's most intensely sensual gangland rivalries. Yes, that's right, it is Popical Island Vs Citóg Records.
It's east coast against west coast, Dublin facing Galway, shams squaring up to mad yokes, tome beures fighting yer aul wan, City of the Tribes versus The Big Smoke.
Popical Island might have more money, more style, more taste, better looks, nicer guitars, sweeter hair, cooler shoes, slicker moves, tighter jeans, the adoration of the Dublin press and a happy go lucky attitude that just won't die but Citóg Records is on home ground and, in Steven Sharpe, has a big gay secret weapon with a track record of stunning local audiences, turning apparently straight men a little bit curious and generally disrupting your narrow CiS opinions of gender. Plus, Grounds For Invasion are fast becoming one of the best live electronic bands in the country and Majestic Bears are crowd pleasers in that old-school great at folk music kind of way. It is a pleasingly eclectic lineup from the Citóg Records crew.
In reality, Galway will be more than happy to welcome back regular visitors Me and My Dog and No Monster Club (above), and Land Lovers will no doubt impress the hell out of everyone (as they have been doing for a while now.) This will be a night to remember and will probably end in sweaty hugs instead of the blood we all secretly lust for.
Not to be missed. David Boland
8pm, Wednesday, July 13th at the Róisín Dubh.