Album Reviews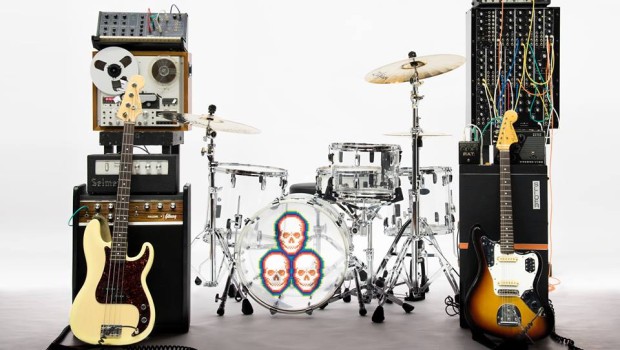 Published on July 13th, 2016 | by Caolan Coleman
0
Beyond the Wizards Sleeve – The Soft Bounce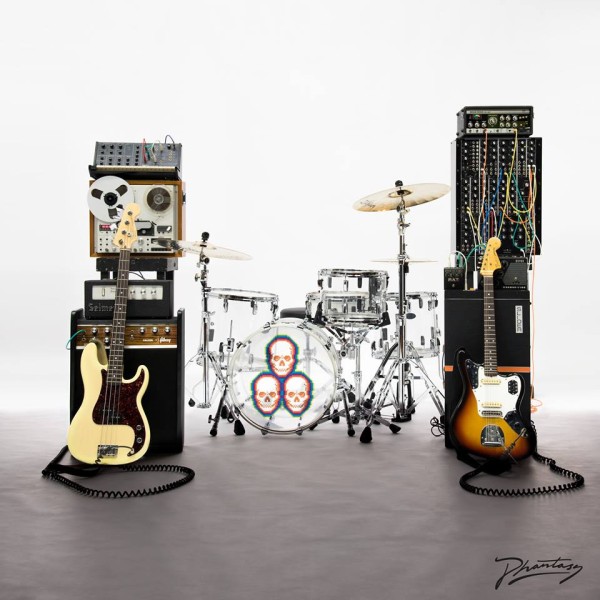 Erol Alkan's hugely influential club nights at London's Trash seamlessly blended dance beats and guitar rock, bearing witness to "I was there" type early live performances from LCD Soundsystem, Yeah Yeah Yeahs and Bloc Party before it's closure in 2007. Over the past decade Alkan has collaborated with acid-house pioneer Richard Norris (also half of 90s techno duo The Grid) as Beyond The Wizards Sleeve, combining their shared love of psychedelic pop to deliver critically acclaimed 're-animated' edits of tracks by the likes of Franz Ferdinand, Interpol and The Chemical Brothers. Debut album The Soft Bounce sees the duo exploring their 1966-meets- 2016 sound over a set of eleven originals, pushing the psych-rock conventions of their influences to their limits.
The rollicking garage 'Iron Age', whose playful verses erupt into a melee of proto-metal guitar in it's huge chorus, recalls the best work of sixties revivalists Temples (Whose debut Sun Structures was treated to a BTWS 'Reanimation'), and following cut 'Creation' is an equally delightful slice of quirky sunshine pop.
Although stabs of synth of used for colouring throughout, the album's first side is mostly dedicated to tightly written retro-rock. The dreamy intro to opener 'Delicious Light' subsides as it's oohs are carried beneath a propulsive krautrock beat that nods to Can, while the pondering 'Door To Tomorrow', with guest vocalist Euro Child's repeated mentions of 'Emily', pays homage to Syd Barrett's Pink Floyd. Single 'Diagram Girl', with Kieran Evans' moody, German Expressionism influenced video, located around the album's halfway point, is the point from where things get properly weird.
The soul homage 'Black Crow' blends warm synthesiser with Scott Walker-esque orchestration as the album's sonic textures slowly crawl towards the present day. The sprawling, seven minute instrumental 'Tomorrow Forever' and the nightmarish raga-influenced title track, where ambient whirr is intermittently punctured by whispered vocal and crashing guitar. It's at this point, where the producers step away from simply recreating the sounds of the era, that the record really soars, hand picking the strangest, most alien elements of psychedelia and combining them with 21st century electronica to create a sound that's thrillingly modern, if not futuristic.
The rollicking drumming and gospel-tinged organ on 'Forever First' compliment the song's arms in the air euphoria as the record's trip reigns itself back in to more familiar, lighter and poppier territory. It's all very Screamadelica, no doubt Norris's early 90s prominence being an influence, but it captures a jubilant mood that feels personal enough to BTWS's own vision to feel unique in it's own right. The albums rounds off with 'Third Mynd', which soundtracks a monologue from England's Dreaming author Jon Savage, like a pretentious little brother of Daft Punk's Giorgio by Moroder. It's Nathan Barley level babble of the highest order, but strangely charming nonetheless.
Beyond the Wizards Sleeve's debut is a curious beast, too adventurous and challenging to be written off as retro pastiche, but also unconcerned with fitting alongside modern contemporaries. Alkan and Norris seem to be making music suited purely and squarely at their own peculiar tastes, to the benefit of all involved. Caolán Coleman
Summary: Check Out: 'Iron Age', 'The Soft Bounce'

If You Like This You Might Like: exmagician, TVAM, Love