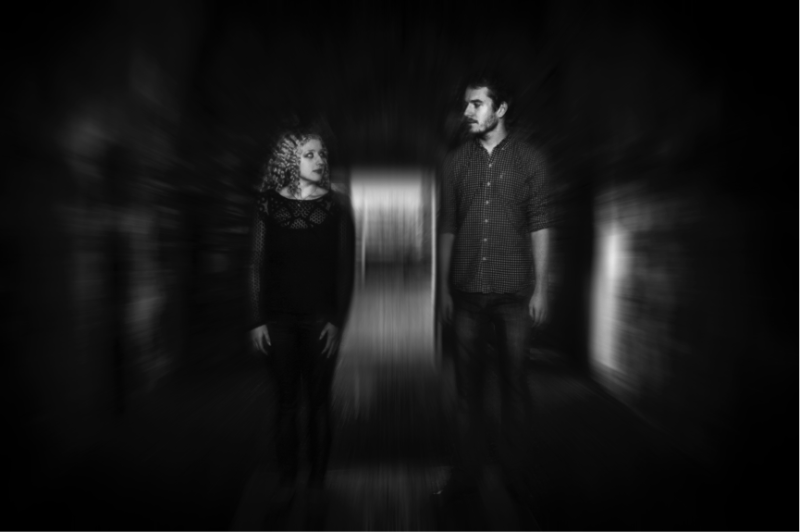 Having formed less than a year ago, Dublin based neo-classical project Variant Sea have been quick to lure listeners into the realm of their delicate, cinematic compositions. Their debut EP Seasons of the Mist was an impressive introduction with plenty of Ludovico Einaudi inspired piano motifs and guitar backdrops a lá This Will Destroy You's Tunnel Blanket. Now, only nine months after their debut, the duo comprised of pianist Luke Duffy and guitarist Shell Dooley have returned with Fable, an EP that shows us musicians engaging in gradual growth. While the format of the music has remained the same, the impact of influences and the individual confidence presented has changed and developed considerably.
The EP's opener 'Wildwoods' suggests darker themes at play in Fable than in Seasons of the Mists. There is also a sense that Duffy no longer feels the need to fill every bit of space with notes, instead allowing the keys to resonate and breathe, immediately giving the EP a greater sense of space. 'Eventide' is the most "soundtrack" ready piece on the EP with its curious, mysterious patterns and slowly rising and falling dynamic.
'The Wolves' is the track on which stylistic comparisons to other artists seem the most obvious, with Dooley's palm muted rhythm guitars and Duffy's motif's bearing a lot of similarity to the soundtrack work of Clint Mansell. This track also shares a dynamic and thematic intensity as the late Conor Walsh's The Front, leaving it in very good company. While lacking some of the production and mastering backbone of the latter, if the duo can maintain and expand upon that feeling in future they may well be onto a winner.
Closing the EP with 'Remains' is a sensible move in levity. The release's most tender track, 'Remains' nods to modern pioneers of the neo-classical style like Ólafur Arnalds and Nils Frham with the reverb on the piano and the tremolo picked guitars giving the piece a featherlike lightness and fragility.
While Variant Sea are quite clearly still in the early stages of solidifying a unique sound, what Fable has done is further set a foundation for something that will hopefully expand. Another release of the same formula may not hold water; but with these ideas as canvas, an increase in experimentation, dynamic, structure and instrumentation could see them becoming one of the country's most enticing acts. Eoin Murray
[soundcloud url="https://api.soundcloud.com/playlists/236804448″ params="color=ff5500&auto_play=false&hide_related=false&show_comments=true&show_user=true&show_reposts=false" width="100%" height="450″ iframe="true" /]
Follow Variant Sea on Facebook
Download Fable on Bandcamp