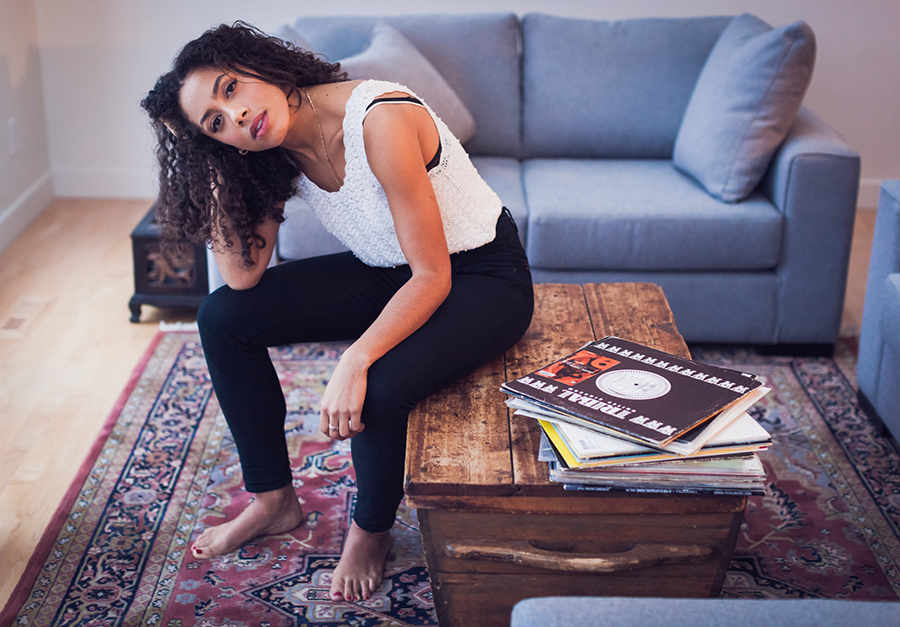 Lucky Antoin Lindsay is off to Freerotation, so Aidan Hanratty is here to bring you the week's best gigs, tracks and mixes.
Gigs
Stone Roses Afterparty – A Guy Called Gerald & Graeme Park at Opium Rooms, Dublin
Saturday 9 July

Crazy as it might seem, this will probably be a super night. Acid house legends A Guy Called Gerald and Graeme Park are sure to bring things back to 88, and I'm not sure anything could ever be more fun.
Out To Lunch with Jayda G and Dip at Tengu Bar – Yamamori Sushi, Dublin
Saturday 9 July
Dip had Jayda G (pictured) play one of their tiny parties late last year, and now they've teamed up with Out To Lunch to put her on in a bigger setting. Check her Juno Plus Podcast if you're unfamiliar with her brand of house, and get down. Sam De La Rosa of Led Er Est is upstairs for some synth weirdness too.
Glacial Industries with V1984, Shriekin, Glacial at Tivoli Backstage, Dublin
Saturday 9 July
If acid classics or modern house aren't your thing, there'll be plenty of future club abstractions and instrumental grime at the Tivoli. Glacial Industries bring over v1984, who was behind Becoming (N)one, the label's first release in its new incarnation (it featured in this column, of course). Shriekin, of Local Action fame, will also be around to go HAM.
Tracks
Head Technician – Escape [Ecstatic]
Head Technician is a project from Pye Corner Audio, and this understated bouncy groove comes from a vinyl release of what was originally a limited tape run on Ecstatic last year. Building steadily, it's somewhere between dungeon morbidity and frivolous hands-in-the-air territory. That's no bad thing, keeping the dank at bay with tongue firmly in cheek.
CO/R – Dripback [Hinge Finger]
CO/R, whose tracks have long been teased by DJs like Midland and Ben UFO, is a collaboration from meandyou. affiliate Herron and Joy Orbison, and their debut release is dropping at last this month. This track is a lurching slow-mo beast, and it featured in Andrew Lyster's BUTW mix a few months back. Order it while you still can.
Mixes
Mechatronicast #2: Photonz
OEJ label boss Photonz turns in a riotous acid/electro mix for the new Mechatronicast series. There's not much more to say than that, so dig in.
Objekt – Kern Vol. 3 [Tresor]
With such a barrage of podcasts and mixes shared on a daily basis, mix CDs are largely irrelevant nowadays. It's a subject I've written about before, in fact. When it was announced that Objekt would be behind the latest Kern mix from the Tresor stable, it was met with no small interest. This is a perfect encapsulation of his sound, style and approach, all caught in 80 minutes on a plastic disc. And yet it never feels rushed or forced. It's a masterclass, no less.
RA Live – 2016.06.17 – Ben UFO b2b Helena Hauff, Sónar Festival, Barcelona
Another master class here, as RA share a recording of Ben UFO and Helena Hauff's b2b set at Sónar last month. A perfect meeting of the two DJs, it's hard, but just hard enough. Festival techno at its best, the pair race through acid monsters, facemelters and weirdo tunes in an all-too-short 83 minutes. Sublime.