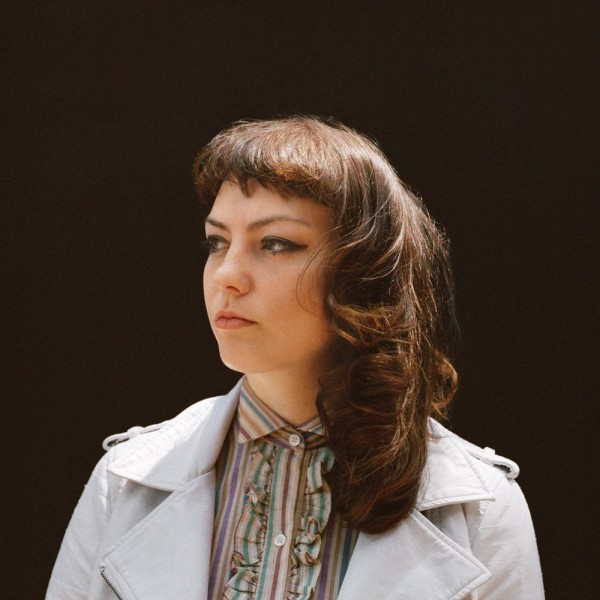 I've never been able keep a diary. Having to articulate and make sense of the thoughts that muddle my mind used to be a terrifying and daunting ordeal. The first song I heard by Angel Olsen was 'The Waiting', from her first full length studio album, Half Way Home. In this song, she sings about fruitlessly and foolishly waiting for someone to reciprocate a feeling of fulfilment that we are capable of giving to ourselves. It just takes a little time to reach that realisation.That shift from interdependence to independence allows you to appreciate the inevitable contentions in life as a twenty-something with an unfettered honesty and assurance. My Woman, her third and most commercial album, is Angel Olsen's statement to assert her confidence in making music that excites her because she is not feeling confined by a genre to please record labels, journalists or even her fans.
Following the release of 'Intern', a synth heavy and futuristic first glimpse of her new material, a critical deluge about a radical reinvention of her music overshadowed the universality and excellence of Olsen's latest work. Indeed her sound was different, venturing into electric and pop- centred tempos and meandering away from the folk arrangements that informed her early trajectory. To fully appreciate the eclecticism of My Woman in comparison to her previous records, an understanding of Olsen's formative years making music are crucial. As a teenager, she was in a punk band which then ignited a desire to write folk songs. For a while she toured as a backing singer for Bonnie Prince Billy, and built connections in the music industry. She eventually left that behind to focus primarily on writing and performing her own music in 2012.
Since then, Angel Olsen has steadily developed her sound and introduced a full band when recording her second album, Burn Your Fire For No Witness. It seems slightly unfair then for such a foray about her supposed reinvention when Olsen is an artist constantly learning and expanding upon with her music. This is done through a willingness to do things differently to how you have done in the past. Einstein once defined insanity as "doing the same thing over and over again and expecting different results." The same is relevant for songwriters and musicians that want to resonate with the people that listen to, and take solace in their music. Also, you would go insane if you worked in a stagnant way.
My Woman is an incredibly complex collection of songs, it would be impossible to identify the sound with one defining genre or word. The album was recorded in Los Angeles and Olsen was adamant that she wanted the songs to be played live in the studio, with mistakes made during the sessions included in the final cut, to intensify the impact that her band can make with their instruments. She also just wanted the songs to sound alive, which has definitely been achieved. The songs explore various decades and influences throughout the forty-seven minute duration.
'Never Be Mine', an addictive melody with jovial guitar lines and heart wrenching drum rolls embodies the 1960s with nods to both Roy Orbison and The Byrds. Whereas lead single, 'Shut Up Kiss Me', conveys a contemporary sound, a result of Olsen actively listening to modern music while she was writing the record. Then there's 'Pops', a powerful outro comprised simply of Olsen's voice accompanied by her playing the piano. This song is a reminder of the lo-fi production quality that makes her music so alluring. You hear her breath hit the microphone and feel the intent in her voice and her fingers as they assertively hit the keys.
The variety of My Woman presents a multi-dimensional representation of Olsen as an artist that is still very passionate about her craft. You hear things differently and notice certain nuances with closer listens (such as her near undecipherable annunciation of "you" in her songs). It always feels like you're hearing the songs for the first time. Lyrically, however, the songs can seem repetitious. The current single, 'Sister', has Olsen simultaneously invigorate and soothe the final moments by singing, "All my life I thought I'd change", fifteen times. Similarly, in 'Woman' ("Tell me that love isn't true," and "What makes me a woman", echoed thrice) and 'Pops', she reiterates, "I'll be the thing that lives in the dream when it's gone." Instead of branding Olsen's lyrics as overdrawn or unimaginative, the structural style of the lyrics represents the cyclical and non-linear nature of life and the constants that we face under different guises.
My Woman is an impressively strong album that will remain relevant to so many people, especially to those struggling to articulate their thoughts but can comprehend the feeling conveyed in a song. It's exciting and extremely reassuring to have Angel Olsen's music as a companion, one that can give you a voice, even if you're simply singing her words aloud. Zara Hedderman