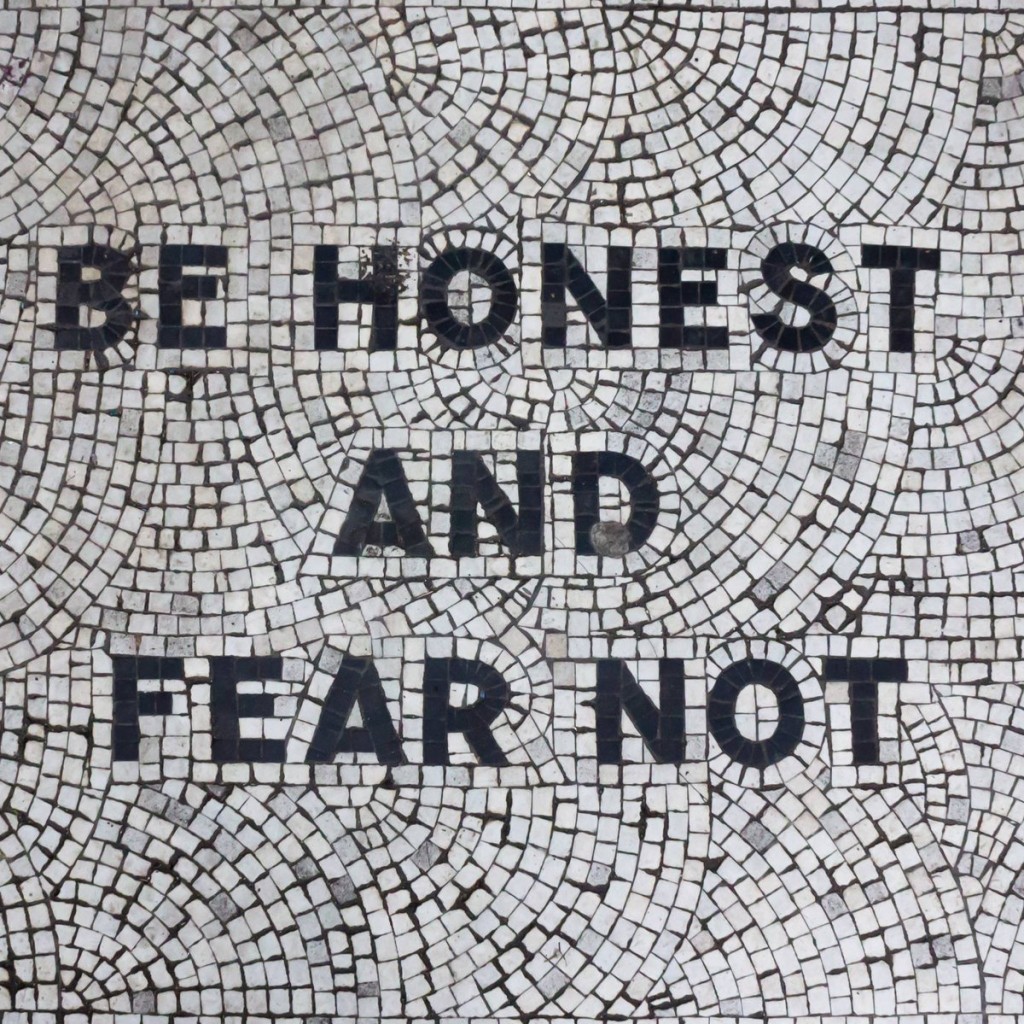 There could be no more apt a title for the fourth full length LP from one of Ireland's oft unsung but widely respected acts, Windings. Be Honest and Fear Not arrives after a four year spell of silence from the Limerick outfit and shows us a band, fronted by former Giveamanakick vocalist and guitarist Steve Ryan, who have absolutely nothing to camouflage and no affectation to assume. While this record might not match its 2012 predecessor I Am Not the Crow in terms of ambition or cohesion, it makes up for that in unabashed heart and candid songwriting.
Lyrically, Ryan has discussed how the album plays with the juxtaposition between being generally happy and being aware that you live in a world on the verge of a catastrophic tipping point. Questioning you're own position in that world, what you're doing, who you're doing those things with, and the point of doing any of those things at all are recurrent topics throughout the album's eight tracks, but by and large Ryan and company seem to have reached a sort of acceptance of those concerns. Be Honest… feels playful in its melancholy, and chuckles at the enormity of its woes. It is as if five musicians stood in a room and had a collective existential crisis only to pause, say "well, fuck it" and launch into recording. This is immediately obvious from the first line of opener 'Ambivalence Blues' – "I think I'm starting to dislike this place, but I'll defend it 'til there's nothing left". The seven minute track cruises by with swaying, clear instrumentals and concludes with one of the album's most special lyrics being repeatedly chanted,"When it comes to meeting new friends try not to think of it as making up numbers for your funeral."
This is followed by 'Boring', a swift dynamic shift which keeps the lyrical finger-guns firing with an anecdotal line,"I tried to throw a plastic bottle at the singer of The Frames. I was going through a hard time, thought he might have been to blame." The song doesn't necessarily that comfortably as part of the album's more gentle demeanour but fans of giveamanakick will appreciated its aggression and surly wit. As a standalone cut it's a cracker.
'I'm Alarmed' harks to the more frenetic parts of Wilco's back catalogue and is one of the most exhilarating tracks on the record, moving from raucous guitar squalls to a psych-rock segue and back again. The three tracks that follow this form the heart Be Honest…, their position in the middle, flanked by more boisterous cuts emulating the sieging of one's fears with resilience. The stumbling guitars of 'Stray Dogs' are reminiscent of Johnny Greenwood's pre-chorus assault on his own strings in objection to the very existence of 'Creep'. Ryan sings, "These words are ones that ones that I regret" and one feels that personal uncertainty in the song's first half. However, the final outburst of the track sounds infinitely more assured, as if that uncertainty is being grabbed and flung across the room. Still present, but not allowed take over. 'A Better Place' and 'You're Dead' flow into each other seamlessly and are lyrically rife with the same unease – "If this was a better place, could this be a better job?", "Finding pain where once was pleasure, and pleasure in the abiding of pain" – but again it feels as though by approaching those fears without metaphor, without embellishment, they are belittled and made to look insignificant.
Ending with two vastly different tracks provides the perfect bookend for this album. 'On the Passing of Sega' is an intergalactic-Thin Lizzy-esque instrumental that feels like the record's most powerful "fuck it" moment while 'Late Praise' is the most brittle, sincere song the band have ever put out with each line hitting home the idea that this album and its title pursued: The world is frightening, living in it is frightening. But you can surround yourself with good people, you can stand in a room with some of those people and make the record you want to make; you can play shows and play more shows and you can lift that fear upside down by its ankles, stare it dead in the eye and tell it in no uncertain terms that it can't take everything yet. Eoin Murray