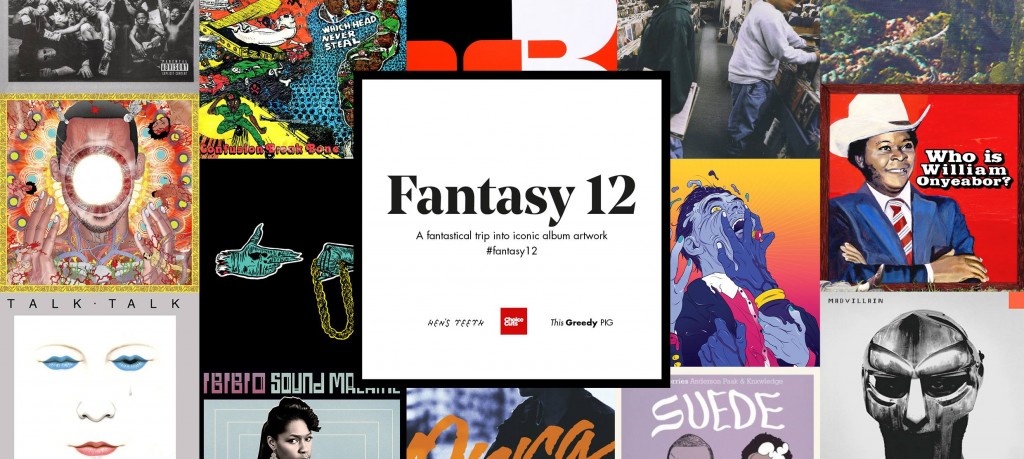 Presented by Hen's Teeth Prints, This Greedy Pig and Choice Cuts, Fantasy 12 will present a "fantastical trip into iconic album artwork" at The Copper House on Dublin's Synge Street from October 13-16.
Featuring a decidedly dope roster of respected and lauded labels, artists and designers from the world including Nick Gazin (Run The Jewels), Shit Robot (DFA), Lemi Ghariokwu (Fela Kuti), Glen E. Friendman (Beastie Boys), Ian Anderson (Warp) and Tony Hung (Blur), Fantasy 12 asks record labels a simple question: "If there were no boundaries and you could release an album from an iconic artist (past or present), what would the artwork look like?" The focal point of the project is displaying artwork from 15-20 artists, drawing from a wife array of genres, disciplines and continents.
In conjunction with the main exhibition, there will also be a number of events inspired by the participants and the music worlds they represent: live music, DJs, talks, screenings, record and art fairs. Go here for full info and times.