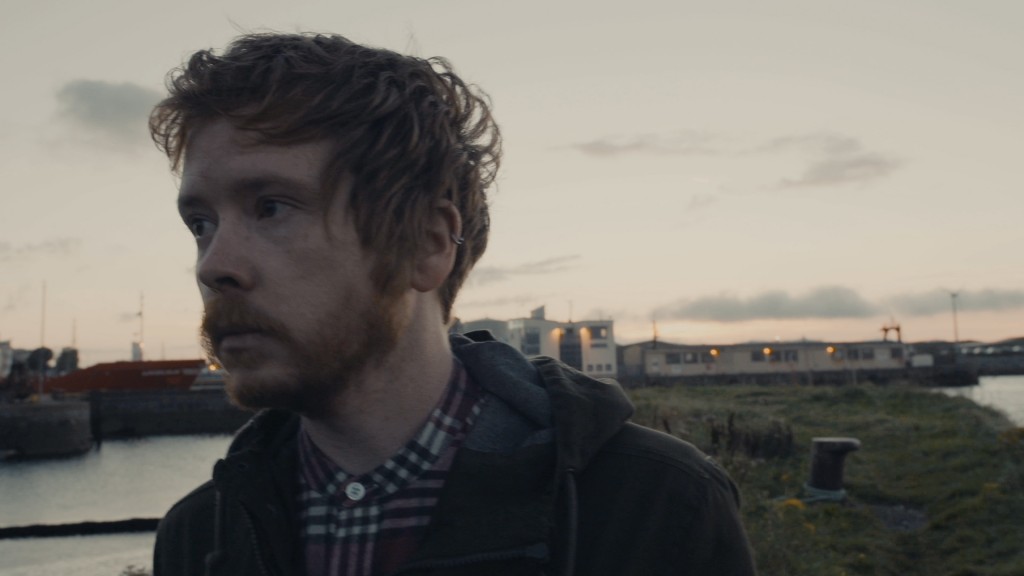 Almost like a victim of self-sabotage in the vein of Dostoyevsky or Sartre, Galway's David Boland AKA New Pope confronts the sheer nausea of the dreaded next day in the Gavin Martyn-directed video for his new single 'The Claddagh'. But despite the track's shroud of heartbreak via wonderfully wearied reflections and crushing guitar shapes, Boland sieves gold from the quite literal stoney shore in subtle, masterfully soul-lifting fashion. Boland said:
"The Claddagh, meaning "stoney shore", was once an old fishing village in the heart of Galway city. It is still a little area with a lot of character and a confusing layout.
The song is about falling for someone in the Roisin Dubh and being unable to find the party they have gone to, resulting in much anguish. I tried to capture the kind of heartbreak one feels when you're fully sure you've met 'the one' and lost them in the space of a couple of hours. Story of my life, wha!?
We've been playing this live for quite a while but, as often happens, the song took on a different shape in the studio. I ended up melding the Neil Young inspired vibes with a hint of The xx and some Fleetwood Mac style guitar and bass. That's what I hear when I listen back to it anyway.
As for the video, a talented young director by the name of Gavin Martyn brought me to the end of The Long Walk at dawn. The idea being that I, having fallen drunkenly and despairingly asleep, now awake confused and attempt to piece my memories together before continuing on with my wretched day.
Though Gavin was not aware of this, I have indeed woken up down The Claddagh before and I think this video captures the grim strangeness of that experience."
The single is taken from Boland's forthcoming second album, LOVE, which is released next month. See upcoming New Pope shows and have an exclusive first look at the video for 'The Claddagh' below.
October 2nd: Dublin – The Beerhouse – Nonfiction Nite #4
October 6th: Dublin – Tengu – Hard Working Class Heroes
October 8th: Galway – Galway Arts Centre – What Now? (A Cultural Weekender)