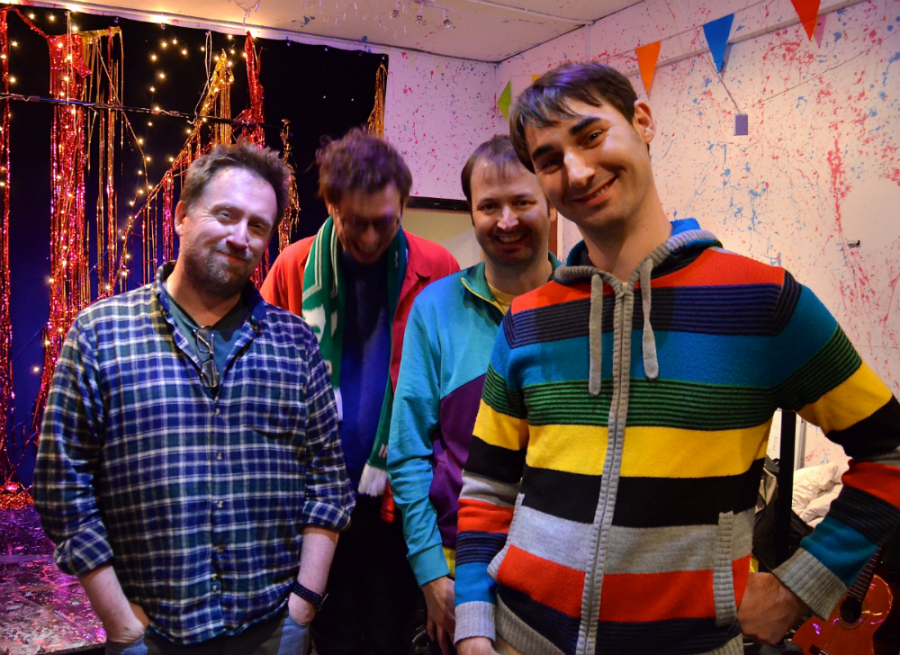 Following a hiatus of a few years, Dublin indie pop quartet Walpurgis Family are back with a new full-length album – their third record to date – in the form of Live Your Life Around It. A self-proclaimed "eclectic, energetic and upbeat roller coaster trip through various scenes, all centred around the theme of how mental health is absorbed into everyday life", the album touches on everything from panda surgeons, War and Peace, the thin line between reality and delusion, Don Quixote, the panic caused by a breakup and more.
Recorded by Mark Chester (Ginnels, Grand Pocket Orchestra, Lie Ins, No Monster Club, Paddy Hanna band) at Dublin's Pop Inn and in various houses, the album will be released digitally and on CD in handmade packaging with a die-cut outer sleeve. Walpurgis Family will launch the album at Dublin's Workman's Club this Saturday (November 26) with fellow Popical Island-ers Cryboys and Conor O'Toole. Have yourself a Facebook event page.
Have an exclusive first listen to Live Your Life Around It below.