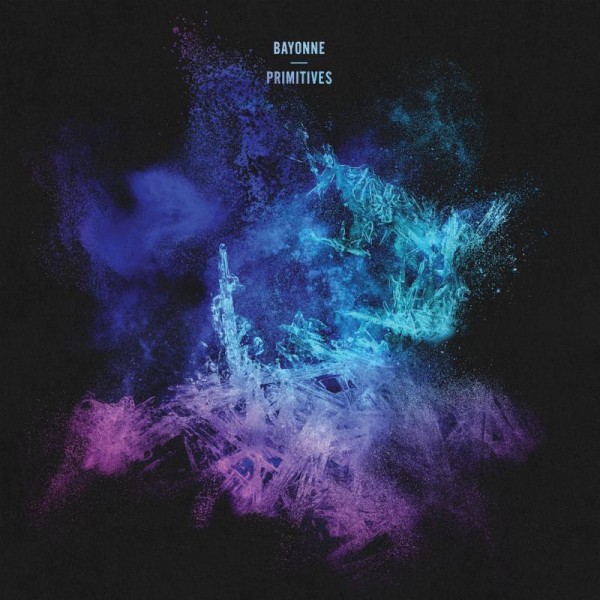 There is a delicate, reserved complexity in the opening of Austin, Texas multi-instrumentalist Roger Seller's third album Primitives. The LP, which was originally released in 2014 was recently re-issued on Mom + Pop Music to coincide with Seller's newly adopted pseudonym, Bayonne. As the intro builds with cascading layers and loops of guitars, keys and vocals, the rhythm manages to be dizzyingly off-kilter while maintaining a enthralling punch. And that is by and large how the album plays out. It is an LP of measured technicality, celestial melody and an infectious pulse. While its perfectly polished production and careful restraint may prevent it from being one of the year's more memorable records, it remains a formidable effort.
Primitives stands as one of the most balanced experimental pop records to appear in the past year with immediate comparisons to Animal Collective, D.D. Dumbo and Yeasayer seeming obvious. Yet there are also imprints from electronica and experimental acts such as Four Tet and The Books littered throughout, giving it a consistent flourish and something a little more dynamic to latch onto. Take the swirling arpeggios on 'Appeals' that flurry about beneath Seller's repeated chant and thumping percussion for instance. Watching live performances of this track in particular contextualises the process of layering and looping that goes into this artist's work and makes it all the more satisfying.
Elsewhere on 'Marim', the marimba loops are Steve Reich through and through, while choral vocals dip in and out of the ether.'Steps' is all fluttering guitar samples and is one of the most giddy, jubilant cuts on display here, giving the record one of its few moments of real abandon, something it could have really done with a few more of.
Somewhere that abandon is indeed missed is on 'Lates', a track which spends five minutes reaching a peak only to collapse at the last hurdle. It is by no means bad, it is just one of several instances of restraint here that keep this from going from being a good record to a really excellent one.
'Waves' is a punchy trounce of melody and features the album's most addictive vocal moments. It will serve as one of the cuts that will bring people back again and again to Primitives, the muffled resonance of the vocals and the dustiness of the instrumentation matching the pastel bursts of colour on its cover.
'Omar' is a terrific send off if we are not counting the three bonus tracks, a seismic summation of the themes and motifs that built the record up to that point. 'Hammond' however, the last of the newly added cuts grants even more promise, a ballad that emerges after the dust has cleared, the electronics sitting more comfortably on top of piano and strings. It is a refreshing and immensely satisfying closer that suggests that with this new moniker and newfound lease of energy, the future for the multi-instrumentalist can be promising. He just needs to loosen the reins a bit. Eoin Murray