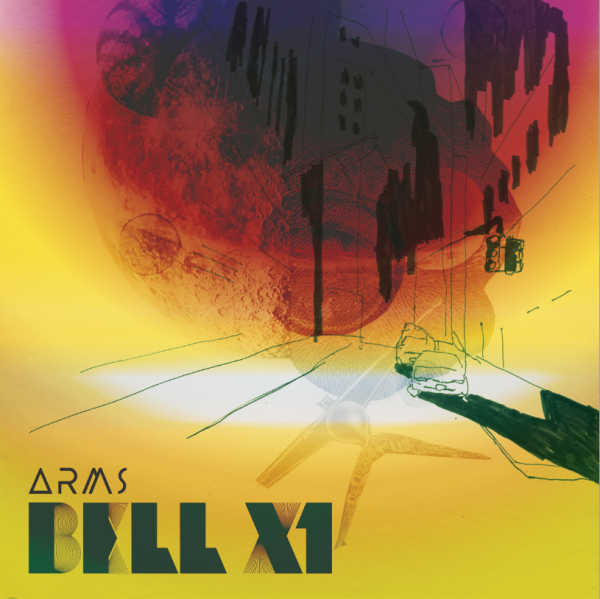 It's been 16 years since Bell X1 released their severely overlooked debut Neither Am I and began a steady ascent towards their current status as one of Ireland's most reliable bands.  They've existed in a curious niche since their inception, their sound too broad for the quick-fix pop set with whom they found favour with singles such as 'Rocky Took A Lover', 'The Great Defector' and 'Velcro': crowd-pleasers all, but as the trio have grown as musicians, their modus operandi has become more difficult to pin down.
They're much more of an albums band than most people realise, and since solidifying around the core lineup of Paul Noonan, David Geraghty and Dom Philips after breaking through with Flock—an album they toured for a solid three years—their sense of ambition has increased alongside their willingness to experiment. Last time out, their sixth album Chop Chop made an impression for its ornate composition as well as the palpable sadness of its lyrics, and it's the latter aspect that Arms has decided to run with it seems.
Even if opener 'Fail Again, Fail Better' advises to "take the good luck, take the bad luck and mix it around" before erupting into an uplifting shout-along, its acknowledgement of life's ups and downs paves the way for some thought-provoking lines later in the record. 'Dear Sons and Daughters' addresses the colossal mess that's been made of the world. Each member of the band is now a father, so the song's central theme of apology to future generations takes on an upsetting personal dimension.
Arms isn't all doom and gloom, though; that song is preceded by 'Take Your Sweet Time', the album's centrepiece that chronicles the story of a deaf person reclaiming their hearing. "What's it like to hear music for the very first time / When you haven't heard at all 'til you're 40 years old?" Noonan wonders as the song dips and swells around him, its guitar ostinato guiding it through 7 sweetly uplifting minutes.
There's a constant push-and-pull between light and shade across the album's 9 tracks, with 'The Upswing' exuding tender romanticism that is offset by the images of a decaying relationship on the infectious 'Out of Love' – one of the year's most danceable breakup songs – while the elegiac closer 'The Coalface' is an emotional gut-punch that brings the telling of that troubled tug-of-war between two lovers to an impressively powerful close. It also brings the curtain down on Arms itself; for all its eclecticism, it's a remarkably cohesive record that will take a few listens to reveal the full extent of its charms. Bell X1 continue to be all about the long game – who knows where else this journey may take them? Gareth O'Malley