Articles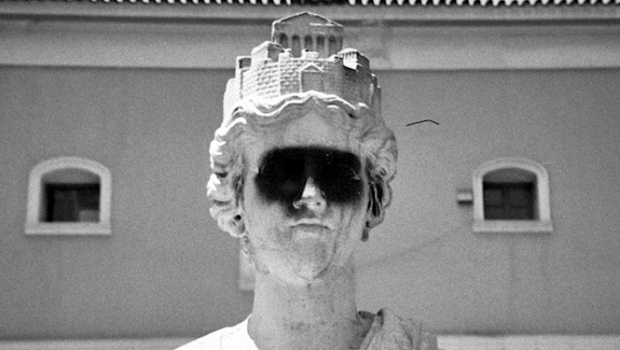 Published on November 1st, 2016 | by Garrett Hargan
0
Label Mixtape: Castle Face Records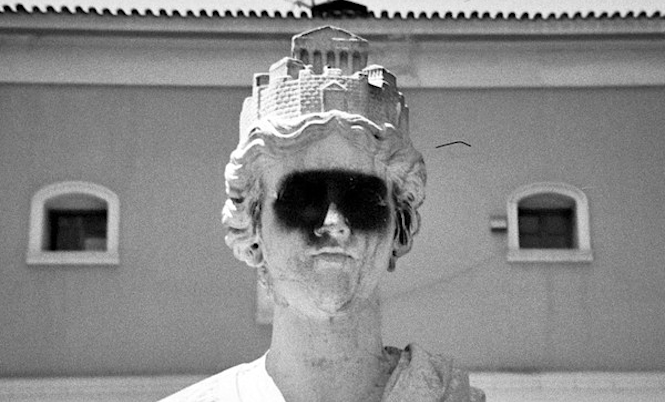 San Francisco based Castle Face Records is an independent label that was formed ten years ago by Thee Oh See' John Dwyer along with associates.  Brian Lee Hughes – who worked on a film for Coachwhips (another J.D. fronted band) final performance – fell in love with Dwyer's work and offered financial assistance to allow him to release his endless stream of musical conceptions.  It came at a time when a major label had duplicitously dropped the ball when it came to releasing Thee Oh Sees' Sucks Blood (2007).  These serendipitous events proved to be the catalyst needed to form Castle Face, and Sucks Blood would be its first release.
The final piece of the puzzle came when Matt Jones, whose day job was manufacturing vinyl with Pirates Press helped with layout and production before becoming 'a third'.  Since 2007 Thee Oh Sees have released every record under the CF banner.  It has also allowed Dwyer to release records from other bands, be it friends, old bands he loved which never got the opportunity to record or new music he's discovered over time. Castle Face is slang for being so messed up on drugs that your face becomes a wall, which gives you some indication of the noisenik freak party you've crashed when you break into the CF vault.
"While there are common threads, there's no real rules to what we will or won't put out.  John just told me that he listens to everything people send him at least once, which kinda blew me away.  That's a staggering amount of stuff."
– Matt Jones (Castle Face Records)
Over time the label has forged a niche for itself in a cut-throat business, and to the delight of those running it they've found that "people actually give a shit".  As Matt explained: "We put it up on our site and they buy it, dig it, talk about it… it's insane and magical and I'm humbled and honoured to be a part of it."  As a small independent label they appreciate the interest it has generated and realise that discerning fans like to get their hands on limited editions and unique items, which tend to be sold exclusively via the Castle Face site. Sleeves are treated as pieces of art, vinyl is given all kinds of colour treatments, from half and half's to splatters to translucent and everything in between. Rare flexi 7″ vinyl (CF was the first record label known to print flexis in about 30 years) included with certain records and most recently a deck of specially created tarot cards was an accompaniment.
It's like a sweet shop for vinyl addicts: "Would Sir like a slice of hard rock, half Pepto pink half Coke bottle green?", "Yes please Mr Wonka."  After all, if you're going to spend money buying vinyl why not have it multi-coloured, splattered in a variety of ways, translucent/ultra-clear, looking like a bloodshot eyeball or able to produce a hologram of an angel as it spins. It might as well be visually as well as audibly pleasing if you're going to part with your hard-earned cash.
"We have a lot of crazy ideas but really I think what it comes down to is carving out our little part of the music-sphere, one killer record at a time, making sure that the art stays bangin' and the tunes keep clangin', meet more artists and musicians, and just keep on doing our thing."
– M.J.
Coachwhips – Hands On The Controls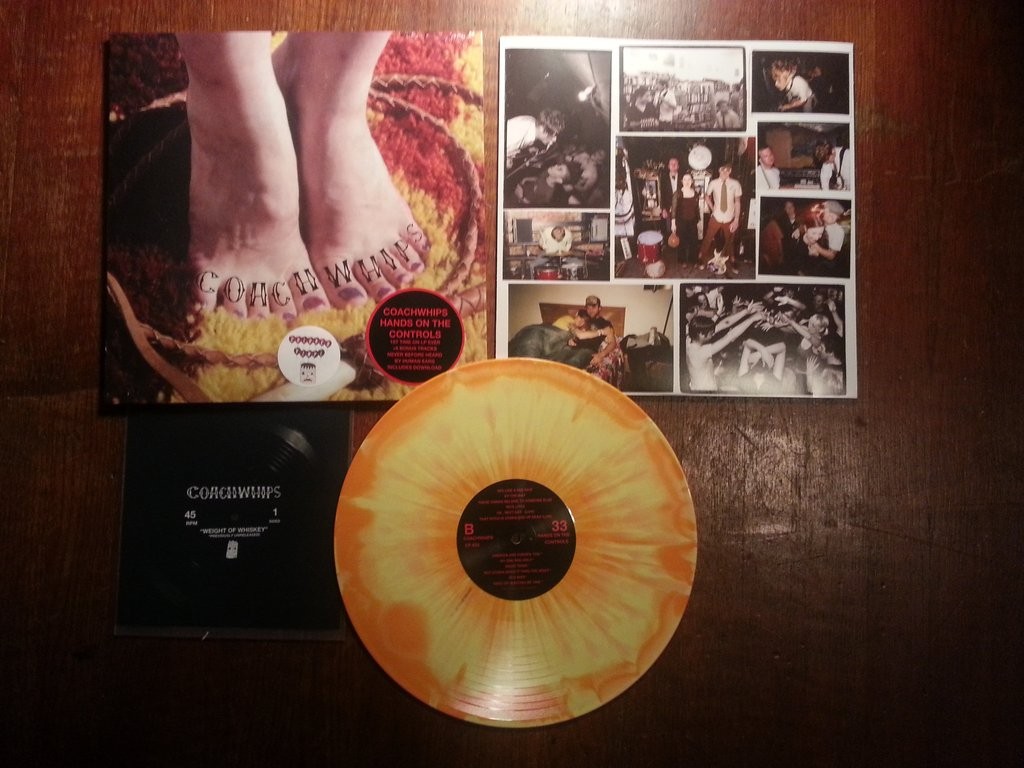 They are train wreck of a band, in the best way possible.  Everything is turned up a notch, with the needle remaining in the red throughout and the music stripped back to its most basic garage-punk form.  Vocals are run through a telephone receiver connected to a guitar amp, there's half a drum-kit and a Casio organ.  You're assaulted with the most exhilaratingly sloppy scuzz you could imagine.  Hands on the Controls is the first album's namesake which was remastered and put to vinyl for the first time by CF.  In typical Coachwhips style it's simple, loud, in your face and punctuated by Dwyer's high-pitched accentuation at the end of most lines.
Thee Oh Sees – Contraption/Soul Desert (Carrion Crawler/The Dream)
It has to be regarded as the zenith of Dwyer's creative output and the band which has garnered him most success.  There are many albums and tracks that I could pick from the last decade, spanning various styles, from bludgeoning grunge to psych-pop, but Contraption/Soul Desert from the 2011 album floats somewhere in the ether between those restrictive boundaries.  The studio version pulsates and mutates as it builds to its impending cathartic crescendo.  The energy is visible in a live setting, in what may be the quintessential line-up of Dwyer, keyboardist/singer Brigid Dawson, Petey Dammit, and Mike Shoun, who all seem to be playing instinctively off one another.  In it you can see the dogged determination from each musician as they draw on reserves and play to their absolute limit in order to give every last ounce of themselves to the song, particularly Shoun who looks like he's about to pass out.
Ty Segall – Oh Mary (Ty Segall)
CF released Segall's debut album and he has since gone on to become a prolific artist in his own right.  Influenced by Coachwhips after moving to San Francisco, he later became friends with Dwyer who offered to release the record.  He's a one-man band on this album which has a raw garage sound that could be likened to contemporaries like King Khan and the BBQ Show.  Over time Segall has experimented with different sounds, but it was this record and songs like the 95 second boot-stomping garage rock of Oh Mary that lit his fuse.
White Fence – To the Boy I Jumped in the Hemlock Alley (Cyclops Reap)
In a similar vein to label mates mentioned above, Tim Presley is a musician in constant need of a channel in which to release an overflowing mass of sonic ideas.  Cyclops Reap is an album comprised of idiosyncratic sun-drenched psych that was recorded in his bedroom.  He shares a musical kinship with the neurotic Ariel Pink who is well practiced in the art of warped home-recordings.  It's that honest unencumbered form of recording that gives To the Boy I Jumped in the Hemlock Alley a warmth that is impossible to reproduce in the high-tech surrounds of a fancy recording studio.
Jack Name – Waiting for Another Moon (Weird Moons)
Weird Moons is a concept album (which I'm reliably informed) revolves around werewolf-like 'Shadows' that watch the moons of Jupiter revolve and transform their shapes based on which moon is closest, who are in turn watched by the mirror eyed 'Watchers'.  Thankfully the music isn't quite as weird as all of that sounds, and has accurately been described as Weird Pop.  Beginners should ease themselves in on the low dosage of Waiting for Another Moon.
King Gizzard and the Lizard Wizard – I'm in Your Mind (I'm in Your Mind Fuzz)
An Australian band who after naming themselves were left with no other option but to freak people out with their music.  They jump from psych to metal to Krautrock – get lost somewhere out in the stratosphere – and crash land to discover they've blown people's minds with some bastardised version of psych that makes people want to play air flute.
Warm Soda – I'm Waiting For My Man (The Velvet Underground & Nico by Castle Face and Friends)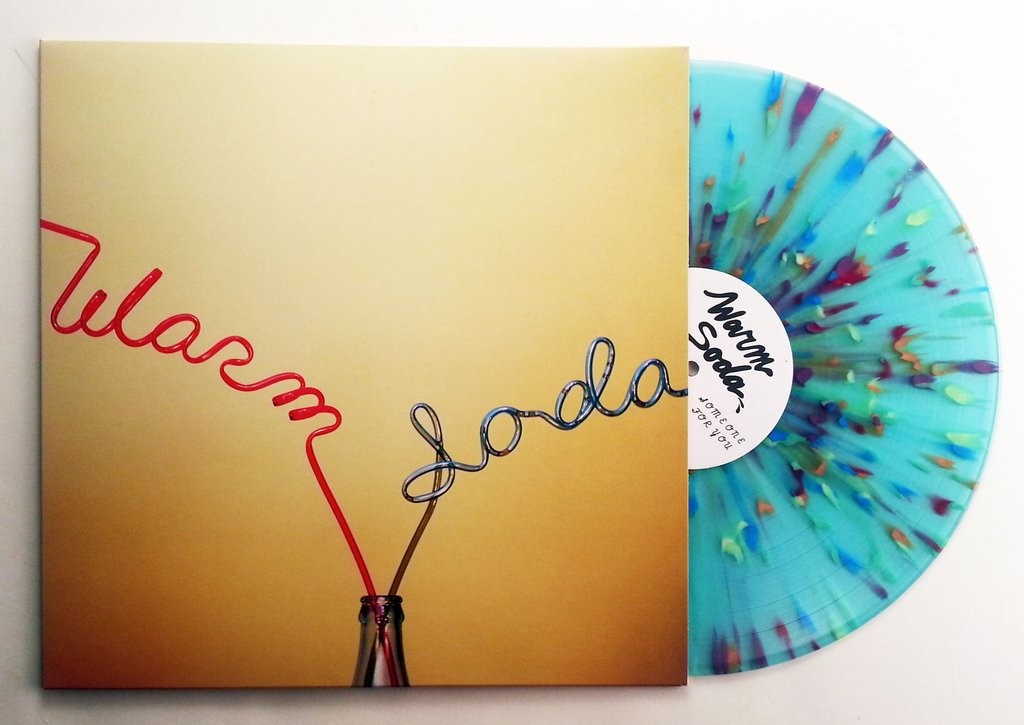 Power Pop is Warm Soda's forte and this version of the iconic Velvet Underground track is a respectful tribute.  It's a formidable task to take on the most recognisable track from perhaps the most influential album ever made, but it stays true to the original and adds a bit of extra pace.  In typical Castle Face fashion all of the artists stepped up to pay homage to an album which cemented itself in rock 'n' roll folklore 50 years ago.
Useless Eaters – Hidden Fees (Bleeding Moon)
Band leader Seth Sutton was said to be a protégé of the late and now legendary (in punk/garage rock circles) Jay Reatard.  You sense some of his influence on Bleeding Moon, but were Jay focuses on short sharp punk pop nuggets, Useless Eaters stray into angular rhythms with chugging basslines.  As it states in a bio written on their behalf, Useless Eaters 'make you want to push strangers and flick cigarettes.'
Live Series
Fuzz – You Won't See Me (Fuzz: Live in San Francisco)
This song comes from an exciting series of live albums recorded by Castle Face which happened to fall on frontman Ty Segall's birthday.  Fuzz are a side-project of Segall's in which he can immerse himself in a viscous waves of heavy metal and summon his inner Ozzy Osbourne.
Icky Boyfriends – Burrito Live in San Francisco
This is a band that soundtracked John Dwyer's days as a painter and a group he describes as 'capable of clearing a room.'  In his early days in San Francisco he introduced himself to a member of the band on the street and became 'weird friends' with him after getting drunk together following a Coachwhips show.  This would eventually lead to the live recording.  It includes old favourites from the band and some new tracks.  The tracks are hard to find, but here's one called Burrito and everyone likes a burrito.  It starts out with a bassline reminiscent of 'Freddy's Coming For You' before descending into deranged screams.