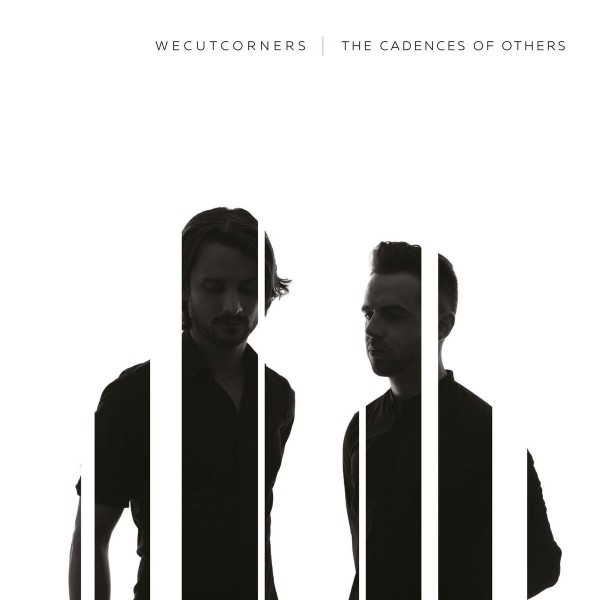 The first time I saw Dublin's We Cut Corners was on a nasty, raining evening in October 2014. I'd never heard of them but a friend dragged me out and I was in the mood to be distracted. They had just released their sophomore effort Think Nothing. Each song they played that night was a masterstroke of brevity, every line smacked with authenticity, sitting gingerly on top of John Duignan's clanging guitars and Conall Ó'Breacháin's drums. By the end, lyrics like "You live by the sword and get hit by a bus" and "Maybe in the future I will say more using less words" were rummaging around my head trying to find their new home in there. That snappiness, that honesty and precision was what immediately set them apart from other acts who can take so long to say a whole lot of nothing.
Now on their third full-length The Cadences of Others, We Cut Corners have pushed their boat out a bit, beefing up the songs with added layers of texture and instrumentation – with a little help from Villagers' Conor O'Brien, to name but one contributor. While it may lack some of the immediacy that made their previous work so welcoming, it makes up for that with some of their strongest lyrical pirouettes to date, lush production and shedloads of heart.
'Middle Kids' opens with opulent strings and keys, setting the albums determined tone from the off. Once we're settled in, the verbal twists and turns flit in and out of earshot – "If it's a race to the bottom maybe better we settle for second place". 'Reluctant Recluse' keeps the same momentum going, true to the pair's token clamorous pop-rock and features a lyrical highlight, "I was a reckless child, now I'm a childless wreck".
The Cadences of Others' delicate moments are pristine in their delivery, Ó'Breacháin's distinct falsetto on the despondent 'Of Whatever' sitting on plucked acoustic guitars, reminiscent of Americana folk artists Eva Cassidy and The Low Anthem. The albums second single 'Oh' has a similar folk-leaning fragility with some cutting moments – "I know I don't deserve love, I know it's fanciful, but when did it become so non-negotiable?"
You can see why they wanted to put a song like 'Milk Teeth' on here. On their last two records, tracks like 'The Male Mind', 'The Leopard' and Think Nothing's 'Best Friend' were hefty slices of menace that allowed them to attack their instruments a bit more and play with some venomous lyricism. They were a riot. 'Milk Teeth' however doesn't seem quite comfortable on this tracklist, and it's probably not helped by the inexplicably introduced spoken stanza at the end that seems like more of a clumsy Leonard Cohen nod than anything else.
The penultimate 'Traffic Island' is one of the most fragile, honest cuts they have ever come out with, a quintessential ballad of heartbreak with an ethereal backdrop of strings and a sparing use of percussion accompanying the pair as they deliver gut punch after gut punch with lines such as "It seems like every time I go out I end up outside your house. I confuse it for home".
Once 'The End' comes around we are met with another true to form We Cut Corners racket. It all concludes with such a sense of elation and energy that it's hard not to feel every drop of soul that went into this album. Their conviction in producing the music they want to make has always been palpable and this is doubly evident on The Cadences of Others. As the strings fade out, the one-liners will dance about your mind until you jump right back in to find more in this collection that is rich, bold, and altogether triumphant.  Eoin Murray