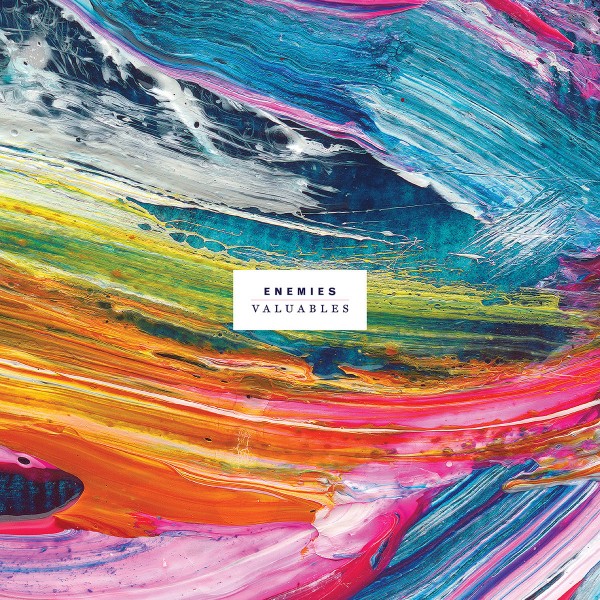 It's been a tough year of seeing some of Ireland's best-loved acts announce that they would be calling time on their current incarnations. From Fight Likes Apes to Solar Bears, from The Funeral Suits to Land Lovers, it's been a year of sobering reminders that no matter how many hours are notched up in the "joyful slog", no matter how many momentous shows are played and records released, it is a Herculean task for independent bands to keep it going forever. No matter how much we want these acts to consistently be releasing albums and traversing the country to play gigs, it can rarely go on as long as we want. Be the reasons for ending financial, be they personal, be they quite casual. . . It's all part of a bigger conversation that we're going to have to have very soon if we want the scene to persevere. Right now though, it would just be nice to acknowledge how each of those bands took their bows and left the stage entirely on their own terms, going out with flurries of final shows and final records, reminding us of the feeling of real excitement we got the first time we heard 'Tie Me Up With Jackets' or 'All Those Friendly People'. That feeling doesn't have to vanish when the amps get switched off. That gift doesn't ever have to stop meaning what it meant back then.
The same now goes for Wicklow's beloved math-pop quartet Enemies, who announced in early October that they would be going their separate ways after the release of their final album, with one final show in Vicar Street on the 18th of this month. Their lap of honour, Valuables, is a record that very nearly didn't happen. Personal turmoil, friendships pushed to the end their tether, and abandoned faith in what they had written resulted in the decision to end the band. But it was from that acceptance that Valuables arose. With no obligations to anyone but themselves anymore, Enemies recorded an album that is celebratory, liberated and beaming. The style they've been honing since their early releases like 'Bits of Parrots' and We've Been Talking shines through in the same way it always did, glistening and energetic. But there is less tension this time round. There is fresh air coursing through this record, making it not only Enemies strongest album, but one of the best Irish albums of the year.
Singles 'itsallwaves', 'Leaves' and 'Play Fire' show the band incorporating more vocals into the mix than on their previous efforts, Bassist Mark O'Brien's timbre sitting comfortably and effectively on the vibrant instrumentals that have always permeated their sound. Final single 'Glow' features Come on Live Long's Louise Gaffney performing a typically lush guest vocal over the soulful, atmospheric textures.
'For Karla' sounds like a Justin Vernon fronted dancehall track while still retaining the group's typically playful punch. The staccato guitars and bright melodies provided by Lewis Jackson and Eoin Whitfield are as colourful as the album's luxuriant cover art while Micheál Quinn's percussive chops rattle with subtle complexity. 'Houran' is a shout-back to the band's purely instrumental days and is a welcome dose of heft amid the overall gentleness of the album. That gentleness is held with a gossamer light touch though, as best heard on the featherlike 'Don't Go' and 'Bonopi'.
Ending on the triumphant and touching coda of 'Phoenix Lights', there is no mistaking the track name's relevance to Enemies' departure. On this record, one of Ireland's most valued independent bands of the past decade stood for one last flourish along with all the others who said their goodbyes in 2016. Valuables is a fully realised collection from a group who have left a brilliant mark on this country's infinitely imperfect and beautiful independent music scene. That won't ever go away.  Eoin Murray