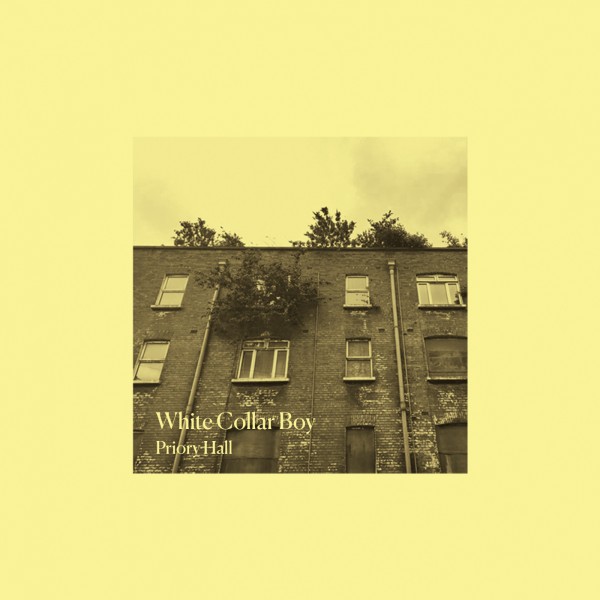 Showing their roots in the form of sonic cap doffs to the likes of MK, Larry Levan, but more-so the straight-laced forms of euro disco prevalent in the 90s, White Collar Boys' exceptionally infectious brand of garage-inflected house shines iridescent throughout their Priory Hall EP. The duo's first effort proper since 2013, the four tracks of polished electronica that owe much more to Cologne than Chicago in places, relay to the listener a number of colourful synthesiser runs, throbbing rhythmic hits, and deep melodic excursions.
EP opener and title-track 'Priory Hall' features Sean Reilly delivering a vocal that adds much to the melting pot. It's quite a feat of arrangement to actually allow the vocal line to stand out in the mix against a backdrop of cascading synths and trilling percussion, without taking away from the overarching timbres at play. Its six minute runtime makes for a fitting introduction, given that the other tracks making up the EP begin to taper off into more idiosyncratic musical territory.
'You Fall' is pure heads-down, hands-up bunker stuff. The atmospheric swells, angular analogue stabs and ethereal grooves have equipped White Collar Boy with all the necessary tools to be heard ringing through the Panorama Bar sound system sooner rather than later. When that kick comes back in after the soaring refrain, Lord have mercy. It's tremendously heady, and yet so far removed from its follow up 'To Find Love When You're Down' – a kind of Depeche Mode meets Donna Summer celebration of early electronic disco. Well built, layers of keyboard dance around each other, atop a propulsive beat that makes sitting still a difficult prospect.
It's not a huge surprise to find Dave DK on remix duties here with 'New Year'. As alluded to at the beginning of this review, Gavin White and Mark Cummins may well take inspiration from the time- measures of classic house, but the scaffolding propping up their productions are firmly rooted in ground trodden by krautrock and the familiar tropes of German dance traditions. The result is a floating, energetic track that's all pads and atmosphere – it wouldn't sound out of place on a Kompakt Pop Ambient compilation.
Set to influence a long player due for release next year, Priory Hall works well by offering a snapshot of what to expect from the new lease of recording life from White Collar Boy. In truth, four tracks might not be enough for the meantime – here's hoping a few more remixes or B-Sides find their way into the digital ephemera, sating the want and the wait for more well-executed dancefloor material from the Dublin duo. Aaron Drain