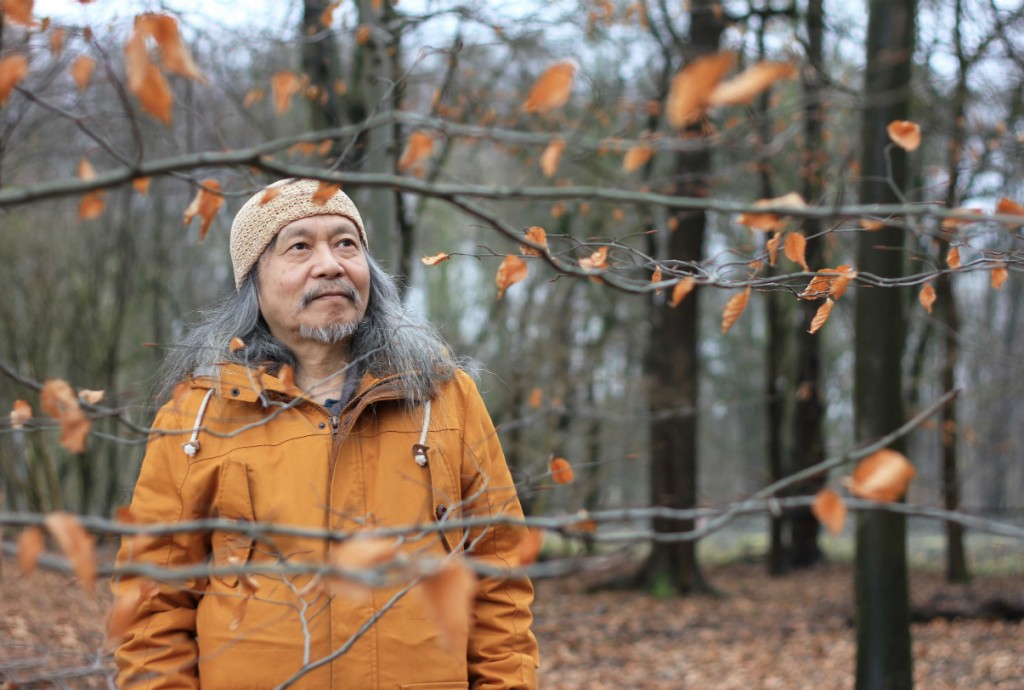 Presented by The Thin Air and Moving On Music, the legendary Damo Suzuki, vocalist of pioneering Krautrock group CAN, will return to Belfast for a fully improvised show with experimental rock maestros Blue Whale, and Californian improviser, sound artist, inventor and writer, Paul Stapleton. Support on the night comes from one of the country's very best bands, Robocobra Quartet.
This is set to be an unmissable event for anyone with even a passing interest in experimental and improvised music.
Featuring "an assembly of sound carriers to communicate with each other and the audience", Damo Suzuki has performed as 'Damo Suzuki's Network' since 1983. The Japanese-born, Cologne-based vocalist and musician has recorded a number of hugely influential albums such as Tago Mago, Future Days, and Ege Bamyasi.
Tickets are £13 plus booking fee. Doors are at 9pm, with The Thin Air DJs before and after.