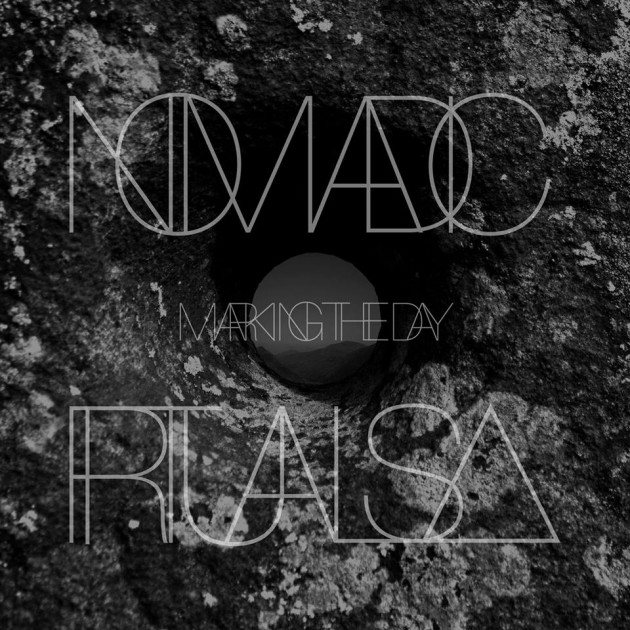 We're over the moon – and indeed, the universe and its eventual demise – to premiere the gargantuan second album from one of the heaviest bands on this rock, Belfast-based heavy primal doom trio Nomadic Rituals.
In the band's own words:
"'Marking the Day' was created as a concept album envisioning the birth and death of the cosmos, and ultimately focusing upon our subsequent place within it. From the formation of physical matter and structure of the universe; to the division of the first single cells and the evolution of the dominant species; to the final and inevitable heat death of the entire universe. Each track takes a narrowing perspective which begins to focus on the ever narrowing role of our species living on a single planet in an ancient dying universe. Our timeline for the album runs from the start of the known universe to a state sometime after the inevitable heat death of our world. The first half of the album moves through the formation of the galaxy and the emergence of life; while the second half focuses on humanity's existence, hubris and predicted demise. "
So, the timeline of everything that has and ever will be distilled into 60 minutes of sludgy, space-evoking, cosmos-atomising sludge-doom. With a heady blend of guttural and clean vocal, a dynamic they've built upon since their 2013 debut album, Holy Giants – a low, and slow affair that lays the groundwork for this album – and 2015 split with sludge-doom titans Tome, both of which are available on Bandcamp.
A conceptually ambitious second outing and true journey, Marking The Day, like their previous releases, was produced by Niall Doran at Start Together Studios and is a stepping up of the band's game, matching the band's notoriously pulverising live show.
The album will be limited to 200 handmade CD packs in a 7″ package in hand-screened art board covers and plastic sleeves, with art cards corresponding to each track from Nomadic Rituals' store, available to pre-order from January 13.
Have a listen to Marking The Day below, ahead of its February 17 release: