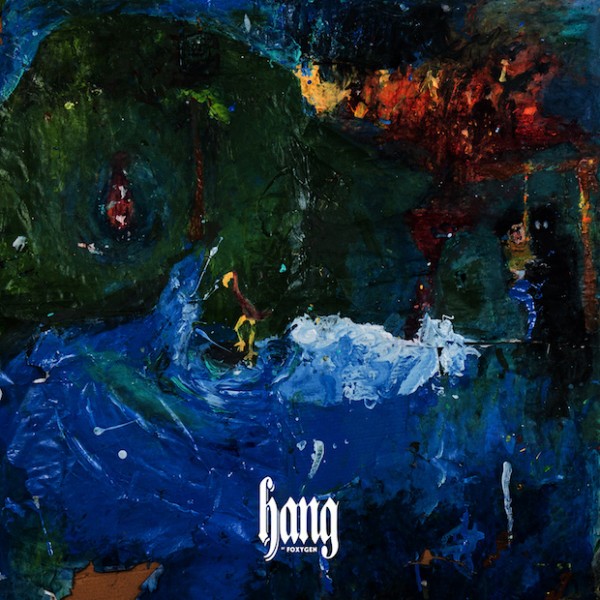 "And it all but seems my lifetime dreams have ended." Not the most encouraging sentiment to begin a song with, but at least it's honest. That is how 'On Lankershim', the current single by  Californian avant-garde duo Foxygen, commences. It strikes a searing contrast to a lyric from 'Shuggie' from their 2013 album, We Are the 21st Century Ambassadors of Peace & Magic which proclaims, "If you believe in yourself you can free your soul". Foxygen formed twelve years ago when high school pals Jonathan Rado and Sam France began experimenting with psychedelic arrangements. In more recent times, there have been stories of feuds and a possible split but thankfully those the rumours were all more or less fabricated. Instead of a demise the guys have given critics and fans a new musical direction presented in the form of their fifth album, Hang.  
Hang is their shortest and most commercially viable record to date and is a very different affair to its predecessors in several aspects. They are without long time collaborator, producer and songwriter Richard Swift, instead enlisting a forty-six piece orchestra and Steven Drozd of The Flaming Lips. The freshness in the approach with this expansive creative dynamic has drastically altered the tempo of the songs here. Foxygen's previous albums – …And Star Power in particular – possessed a mesmerising erraticism realised with a tremendously stimulating lo-fi production. The word bloat would certainly enter a conversation regarding that album due to the fact that it is an hour and a half long and had twenty-four songs.
Hang, by contrast, is a concise offering, eight songs lasting under thirty-minutes in total. It doesn't require a lot of commitment or effort to listen to, it's straight-forward and inoffensive yet it maintains the ubiquitous Foxygen formula; "lets start a song this way, go rogue in the middle, bring it back to how it began and then end big and unexpectedly." 'Avalon' is the most obvious example of this with a distinct vaudevillian influence which even features tap dancing sound effects. 'America' also reaps the benefits of being performed by a full band, it is lavish and completely over the top but the confidence injected into the song by the assertion in France's vocals makes it work. That is the thing about Foxygen, they are affirmed in their musical convictions, no matter how outlandish or unappealing they could sound. They make it work.
The unpredictable arrangements and unexpected change in tone in individual songs meant there was always something waiting to be heard for the first time upon each listen. Your ears were always open to decipher the presence of their musical influences, one of the most obvious being Sam France's similar vocal style of Jonathan Richman and Scott Walker. Musically, the fuzzy experimental sounds of the past have been replaced by the mature and commanding orchestral pop throughout Hang. As Foxygen albums go, Hang is extremely clean but not clinically so.
The influence of Scott Walker is eerily evoked in 'Upon A Hill'. This could have been lifted from one of Walker's earliest solo records, Sings Jacques Brel. Listen to 'Mathilde' and you'll see what I mean. This may disappoint fans of …And Star Wars and We Are the 21st Century Ambassadors of Peace & Magic because moments like 'San Francisco' and 'Cosmic Vibrations' do not have a place amongst Hang's sophistication. Foxygen began as a band spurred by experimentation and in chronicling their discography to date one can see that they are not afraid to try anything, even to the chagrin of their fans.
With the release of their fifth album and in devoting twelve years of their focus professionally to the band, what does the future hold for Foxygen? If Hang is anything to go by, where Sam and Jonathan take their music next is anyone's guess. Even though they may feel like their dreams are over, at least their souls are free to venture down musical paths with abandon. Zara Hedderman