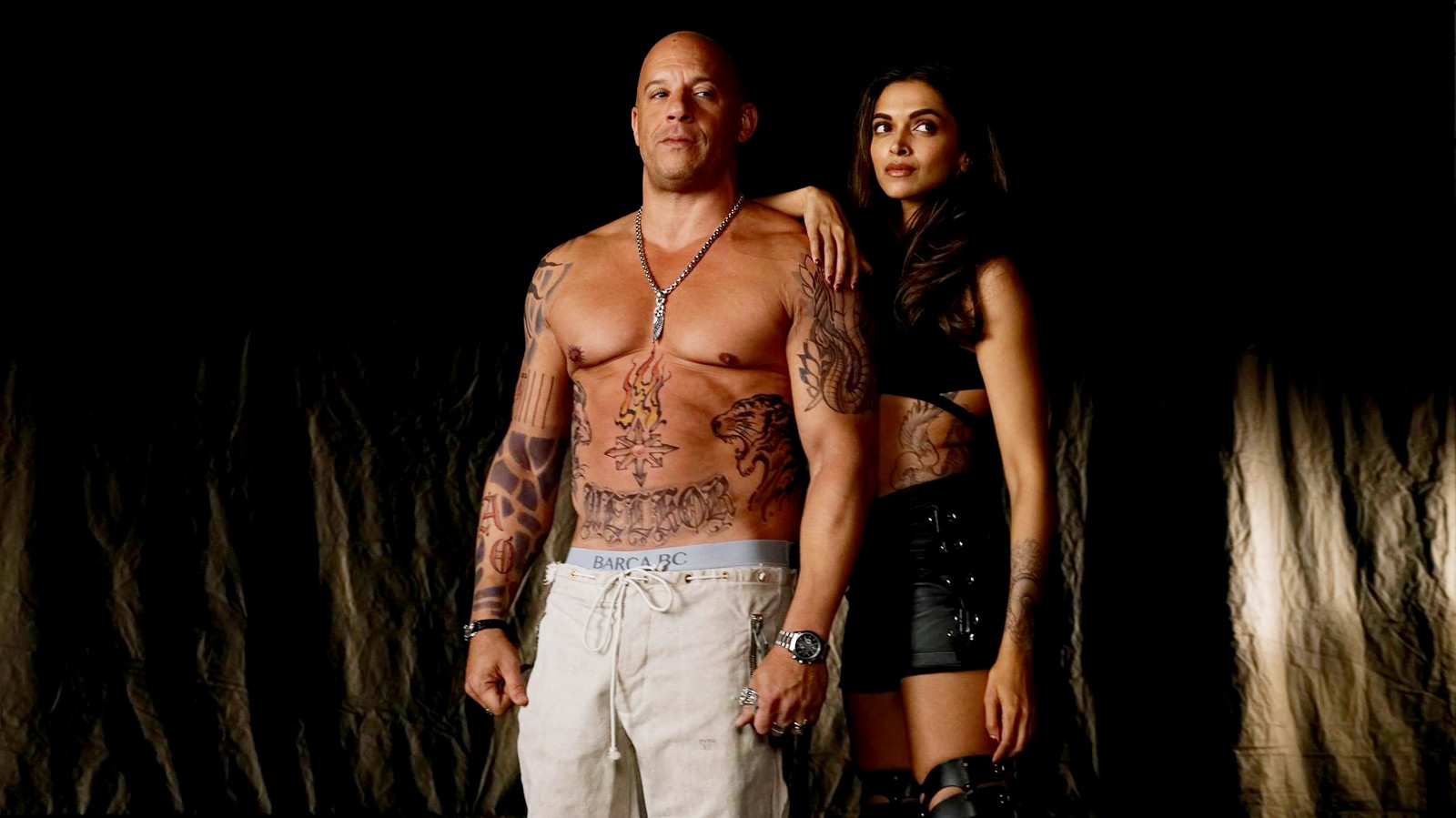 Marvel's Guardians of the Galaxy, which starred, among others, Vin Diesel, opened with the hero of the film being put out by his enemies not knowing who he was. An inflated sense of ego. A similar feeling occurs while watching xXx: The Return of Xander Cage, directed by D.J. Caruso, except this time it's the audience who are left wondering why should they know – or care – about the resurrection of a character who's first cinematic outing was fifteen years ago. There were kids in my screening that weren't even born fifteen years ago. The extreme sports angle of the first movie was lame by the time it hit cinemas so after a ridiculous opening scene where Vin jumps off an electricity pylon and skis through the jungle (you read that right) the film wisely drops it, and begins to hit more familiar, some might say generic, action beats.
And that's what this movie is in a nutshell: a generic actioner straight out of 2002. xXx is drafted back into service by shadowy government types (personified by a steely Toni Collette) to retrieve Pandora's Box, a doohickey that a terrorist group is using to bring down satellites and to do so needs to put together a team of misfits and convicts. It's essentially Mission: Impossible or rather a re-skin of The Fast and Furious, but with neither the self awareness nor any of the tongue-in-cheek fun. The team, consisting of a lot of 'Hey, it's that guy' performers, includes Ruby Rose (sniper), Donnie Yen (martial artist), Tony Jaa (er…another martial artist) and the Hound from Game of Thrones (wheelman/nutjob), all of whom are introduced with title cards. Because that's apparently what movies do these days. The multicultural cast is the one good lesson learned from the Fast franchise yet hardly any of them have any memorable traits. The only member that stands out from the crowd is Nina Dobrev's tech support, the sole participant on board with the lunacy. By the way, you know she's the nerd of the team because she wears glasses. It's that kind of movie.
But as the titular hero, Diesel, a charismatic man off-screen, is incapable of giving a nuanced performance or even just a performance because he delivers all his lines in that monotone baritone the one-liners don't land and you're never sure what his motivations are or allegiances truly lie, which as a spy might be a useful tool but it comes across as unintentional rather than an acting choice. Does he feel angry? Betrayed? Hungry? Who can tell? But you don't go into this movie for detailed character study; you come for the action. Sadly for the most part it is largely disappointing. Choppily edited and 'augmented' with bad CGI, neither inventive nor exciting. People getting shot and falling over and stuff blowing up. Yawn. How you can put Donnie Yen in your movie and utilise him so poorly?
And yet, it's a hard movie to hate. It moves at a fair clip and never outstays its welcome. It's very easy to get swept up in the action, poor as it is. The film is most enjoyable a) drunk or b) for the abundance of questions it conjures in your mind. Did xXx skin Aslan for that coat? Was that a "gag" about Lockerbie? Are they riding motorbikes on water? Why is there a random orgy? Is that Neymar? (probably, yes and it's weird, yes, no clue, bafflingly yes). Jonathan Cardwell