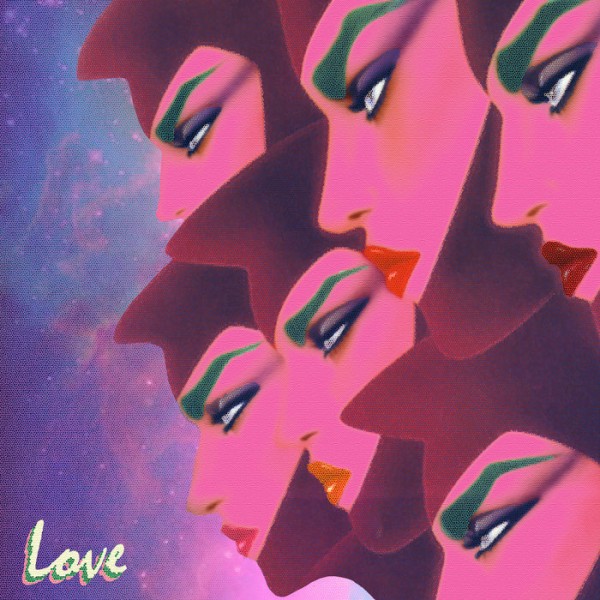 Galway's New Pope AKA David Boland, hasn't been around long, but he doesn't waste any time. Released with little fanfare on New Year's Eve – evidently caring not for making his way into any album of the year lists – his second album Love comes along just a year after his debut Youth. Much like the debut – an album steeped in childhood nostalgia – the single word title again serves as a theme for the album's lyrical content, the word 'love' appearing in the titles of three of the seven tracks alone, and being at the heart of all the others. The opening title track sets out his stall immediately, with its refrain of "I'm still learning a lot about love" set to acoustic guitar, organ and spare cymbal splashes. The music us just as low key as the release method,  just barely fleshing out his folk songs with dream pop touches and layered vocals, combined with artwork that might falsely suggest an 80s synth-pop record within.
'The Claddagh', already released as a music video a few months ago, is the album's undoubted highlight, coupling Boland's melodic melancholy with some expert storytelling. In his own words: "The song is about falling for someone in the Roisin Dubh and being unable to find the party they have gone to, resulting in much anguish. I tried to capture the kind of heartbreak one feels when you're fully sure you've met 'the one' and lost them in the space of a couple of hours". The track achieves this in just three verses through use of minute details like "I wrote your number on the back of my hand/But it was raining, I couldn't read it", recounted through his tuneful yet defeated delivery.
Elsewhere, 'Boys Can Be So Cruel' sees Boland reflect on past relationship wrongs as both victim and perpetrator, and the numbing effect that can result – "I've been cheated on/I've cheated on more than one occasion/But these days guilt don't weight that much/The guilt comes when you're caught" – before the realisation that things will be different this time. The almost ten minute closer 'The Heart of it All' again sees him in storytelling mode – "I came about in a strange old house/Nails painted, passed out on the couch/And I went down the road to hail a taxi/Stopped for a Kopparberg at the offie" – as he seemingly hits the bottle to forget, and there's a startling contrast of emotion between the lines "I guess I'm alive/Thank God I'm alive". These longer tracks don't feel anywhere near as lengthy as their duration as they're propelled along leisurely by repetition and gentle percussion in the mould of Low, drifting by in a pleasant haze.
Love proves that the success of Youth was no one-off, and if anything, Boland's songcraft has improved in the year between the two, tackling the subject of relationships with emotion on his sleeve and languor in his voice. What theme he opts for next remains to be seen, but it's hard to imagine it won't be tackled with a similar level of mastery as on display here. Cathal McBride