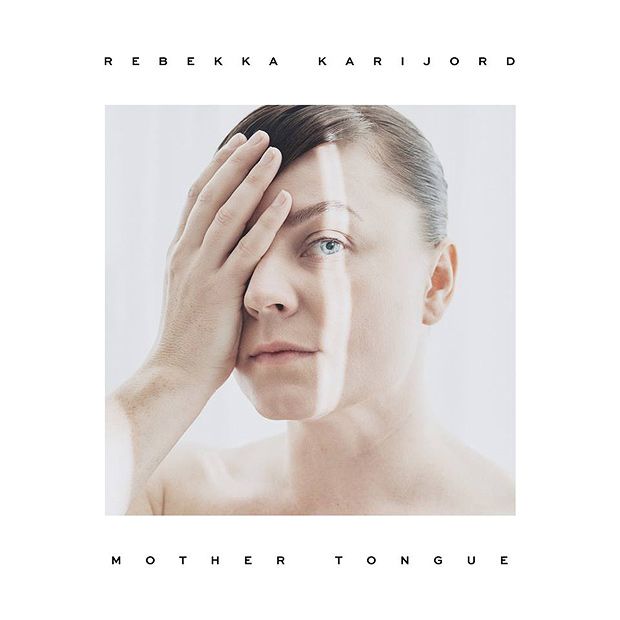 The emotional transfiguration of becoming a mother is something that the majority of people take for granted. On her latest album Mother Tongue, Rebekka Karijord has documented that spectrum of emotion that permeates motherhood, from agonising torture to euphoria.
Born in Sandnessjøen, just south of the Arctic Circle in Norway, Karijord moved to Sweden to train as an actor and has composed music for over 30 films, modern dance and theatre pieces, as well as writing plays and short stories. All of this reveals itself through repeated listens to the album as we delve further into her frame of mind.
Based mainly on the arrival and near loss of her 3 month premature baby, Mother Tongue delves into all of the emotions that come with facing such emotional trauma. The prevailing fluctuation of tone and crescendo connects our minds to that of hers, declaring that there is "a future growing inside" in 'Waimanalo'. In 'The Orbit', the staccato piano and handclaps convey a sense of rejoice, but also affirm in a way that becoming a mother has altered Karijord's motive for being somehow.
The album also delves into the issue of belonging in the world. It pushes the notion that we are all connected in a way, a part of something bigger. Similarly, 'Six Careful Hands' is a careful kiss on the head of the newborn baby, a marvel at its mere existence. The words "light as a feather" are repeated to emphasise both the delicacy of the child as well as Karijord's disbelief that she has produced this life.
Although keeping the same minimal waves of strings and crooked piano as in her previous release We Become Ourselves, Karijord involves a greater dynamic shift from track to track on Mother Tongue, dragging the listener through the volatile trek of sentiment that she faced. Swamps of thumping drums rise out of nowhere in 'Waimanalo' only to shift into the perplexing vibrato solo on 'I Will Follow You Into The Wild'. Whispers gradually become moans that suddenly harden, become brittle and then melt into the astronomical synth of 'Your Name'.  Despite such variations in the album, the one constant marvel is Karijord's ethereal vocals. Ebbing and flowing with the creation and disintegration of each passing note, her voice provides the emotionally shrouded and occasionally ambiguous album with the depth it needs to connect to the listener. The title track is a prime example of this. With the simple piano gently circling the ever expanding and retracting vocal, Karijord manages to stress and strain her voice before moving into the chorus, catapulting us into nirvana.
Mother Tongue is a cinematic blend of minimalistic instrumentation with trauma, coping and eventual acceptance. Karijord is not revolutionising music with this release, nor will it break into mainstream music, but it is honest as it follows winding path of unpredictability. Mitchell Goudie