Album Reviews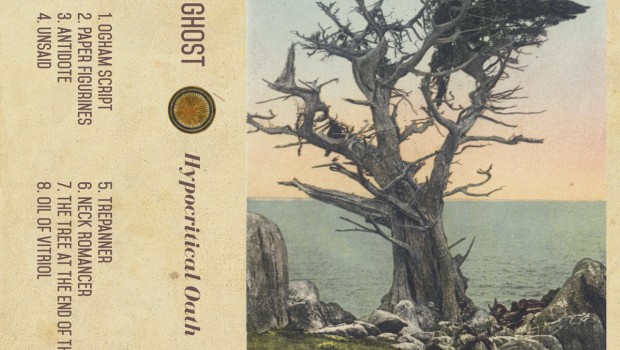 Published on February 10th, 2017 | by Paula Murphy
0
Deadman's Ghost – Hypocritical Oath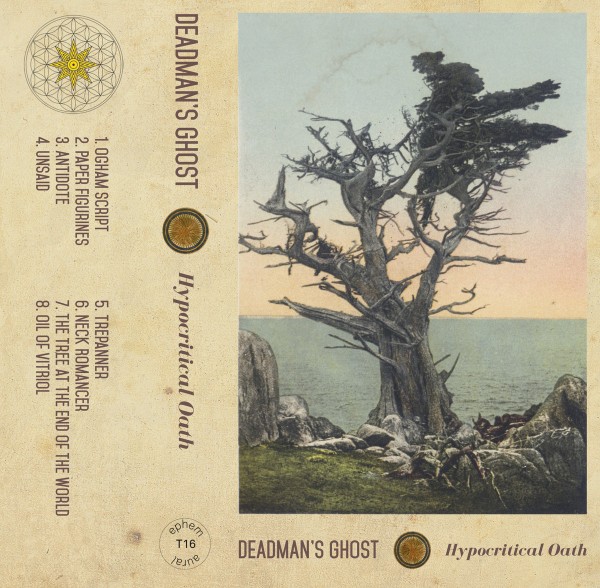 Jason Mills, better known as Deadman's Ghost, recently dropped his third album Hypocritical Oath, an eccentric, eight-track collection of prismatic experimentation. The Belfast native inventively fuses together electronic, folk and synth elements, creating a sound that's intoxicating, honest and thought provoking. The intimate album comes as a follow up to 2012's The Broken Zoetrope. It takes the listener on a sonic journey of discovery, delving into new territory and overshadowing his previous releases. The multi-instrumentalist's music appears to have become much more complex and this album demonstrates his growth, creativity and experimental brilliance as a musician.
'Ogham Script' serves as the ideal album opener, introducing the listener to a truly otherworldly sound. There's a raw feel to the album from the beginning, reflected in ambient drones and ominous electronics. The journey of exploration continues with the somewhat lighter 'Paper Figurines'. There are more melodic and lyrical layers on this one created by Mills' voice and backing vocals from Jenny Hutchinson. Delicate banjo chords run alongside distorted electronics and ethereal synths, opening up to a new and vast, folk infused, electronic sound.
That atmosphere continues into 'Antidote' and 'Unsaid', two of the album's highlights. The latter begins with a series banjo twangs but twists and warps into something a lot darker and more sinister again with distorted electronics, ambient swells and crazed instrumental tangents. This darker feel flows on into 'Trepanner' a track that delivers a vast, hypnotic soundscape,complete with a deep bassline and wallowing synths, adding layers of texture and colour. 'Neck Romancer' feels brighter and more optimistic than the tracks the precede it, making it seem a little out of place at first. Its lyrics are however the link back, and as it progresses it becomes something much darker and more sinister.
'The Tree At The End Of The Road' continues along this path, cross-weaving sounds and textures and transcending boundaries, while 'Oil Of Vitriol' brings the album to a brilliant close.  Hypocritical Oath is ultimately a beautiful insight into the imagination of Jason Mills. His distinctive sound, complete with intricate rhythm is clearly driven by a need for discovery. The result is charming, beautiful and completely disarming. Paula Murphy
Summary: Check Out: 'Antidote', 'Unsaid'

If You Like This You Might Like: MMOTHS, Beak>, Dead Cosmonaut