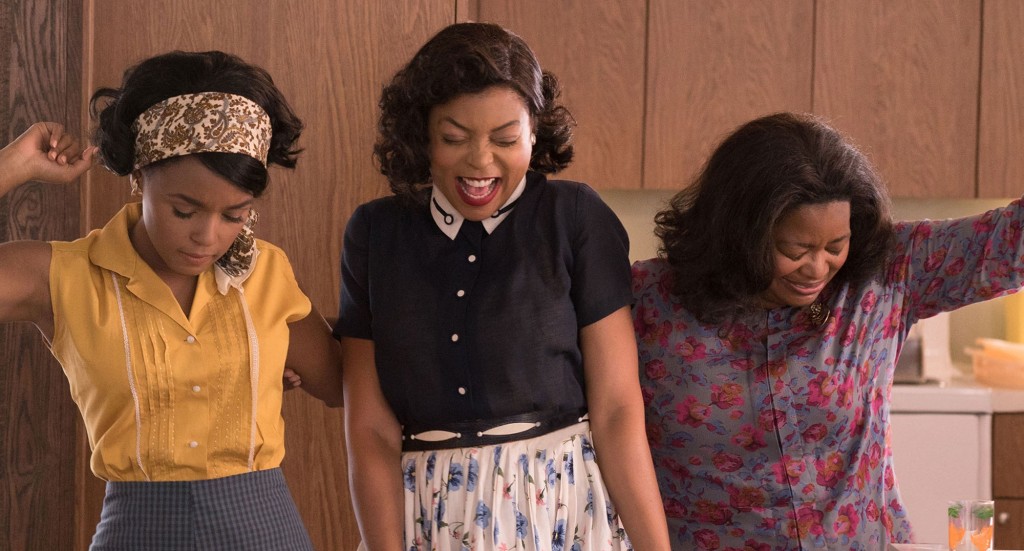 How the stories of Katherine G. Johnson, Dorothy Vaughan and Mary Jackson managed to not become common lore in NASA's history until now could only be put down to racial and gender prejudice. And while writer/director Ted Melfi (St Vincent) has told this inspiringly important and fascinating story to a decent degree, Hidden Figures is let down by a hokey script that is laced with safe racism, giving the film a conventional Hollywood feel, one that takes away from the remarkable story.
During the space race between the USA and the USSR in the 1960s, three African-American women broke huge boundaries by becoming key members of the team that sent the first US astronaut into orbit around the earth, the Mercury-Atlas 6 mission. Hidden Figures tells the story of their struggles and how they became crucial members of NASA for decades to come, transcending the seemingly impossible barriers that they faced as a result of being women and black.
Ted Melfi has gone down a very safe, crowd-pleasing route in his representation of this hugely important time period in American history. This is most apparent at the start when the three women – played by Taraji P. Henson (Date Night), Octavia Spencer (Fruitvale Station) and Janelle Monae (Moonlight) – are stopped by a policeman on their way to work. There is a distinct moment where the director blatantly dodges around a policeman using the word 'nigger' while interrogating them, giving a cop-out feel. And while you certainly get the picture of how much racial discrimination there was throughout the film's events, it is portrayed in a sanitised manner.
The story's main focus is on Taraji P. Henson as Katherine G. Johnson, her family and her vital role in crunching the numbers for plotting the entry and exit for the Mercury-Atlas 6 mission. Henson plays her role unconvincingly in the first half as a sort of nerd with low confidence and frequently falls into the stereotypes that black women find themselves typecast in. But once the character starts to gain confidence in her daunting role as a struggling single mum surrounded by hostile white men in her workplace, Henson pulls off some stunning acting. This is most apparent in a scene concerning toilet segregation between whites and blacks, that has an on-form Kevin Costner, in the best role he's had in a long time as no-nonsense boss Dr Al Harrison, showing solidarity with her plight. (For the record, this never happened in reality as Johnson simply told them where to go and went to the white toilets anyhow: take from that what you will). There is a great dynamic between him and Henson that only really gets going in the second half of the film and is a cornerstone for making the movie work.
Janelle Monae is on fine form in a supporting role as Dorothy Vaughn, NASA's first female engineer, along with a solid Octavia Spencer as Mary Jackson, one of the finest NASA computer programmers ever, but they have relatively small roles. Moonlight's Mahershala Ali also has a small role as the love interest in Vaughn's life, making for some heartwarming and emotional family scenes. Jim Parson basically rekindles his role as Sheldon from The Big Bang Theory but with a nastier edge, and Kirsten Dunst plays a by-the-numbers racist manager to a decent degree, but it felt like a waste of the great actress.
Hidden Figures is a film of two halves. The cliches and stereotypes are out in force for the first half and Henson fails to convince for much of it. But once the director has 'safely' dealt with the huge, everyday struggles that these women had, then all of the actors really come through with some powerfully emotive scenes in the second. And while I feel this amazing story deserves a better representation, the conventional feel of Hidden Figures is overriden by the inspiring and uplifting latter half, making for an entertaining take on an immensely important time and moment in US history. Kev Lovski