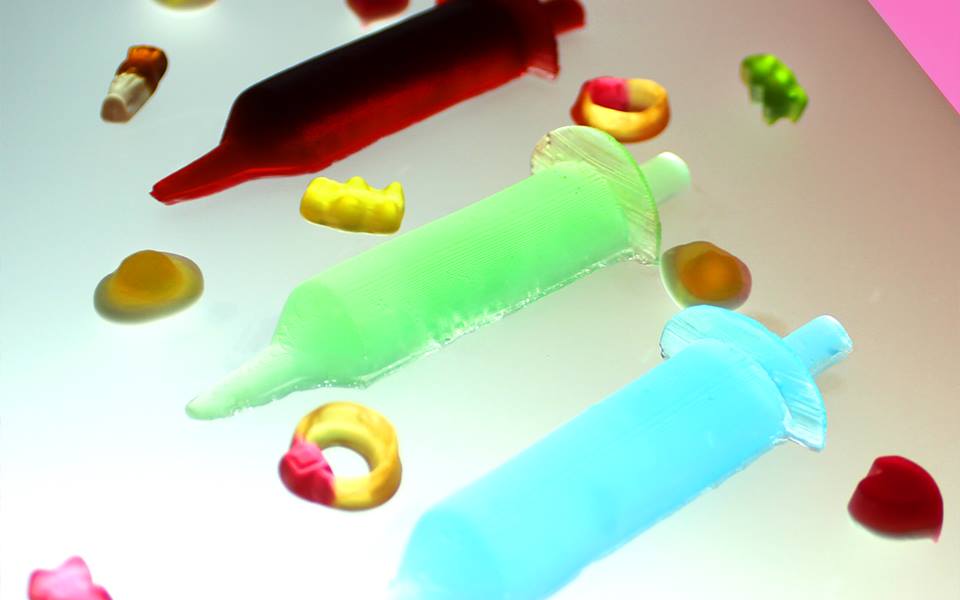 It's not always wise to read too much into a record's title, but in this case, it feels spot on. Gelatine, the debut EP from Looking Svelte, is a hot mess: thick and viscous, gluey and amorphous. It recalls at times the dense sounds of celebrated avant-gardists Gang Gang Dance and Purity Ring, along with the DIY aesthetic of WIFE (aka James Kelly of Altar of Plagues). But like the best of those projects, when you peel away the layers of reverb and distortion, there's a pop song at the core.
Looking Svelte is the stubbornly lo-fi, decidedly high-tech solo vehicle of Ryan Burrowes, erstwhile of Belfast noiseniks Abandcalledboy, and who is credited for providing "oscillator and effects" on Robocobra Quartet's stellar debut 'Music for all Occasions'. His involvement on the latter is interesting – in a band credited for their fine musicianship and experimental bent, he's the one charged with bringing the gadgets. His debut solo EP is, accordingly, inventive and exploratory. For one man, he has a hell of a lot of ideas.
Opening track 'Evolve' is apathetic and wistful. "What's the point in trying to fall in love to do it over?" asks Burrowes over a down-tempo jazz beat and a languid electronic riff that could be lifted from Air's 'Moon Safari'. His voice is plain and deep in the mix, as it remains over the course of four tracks, while the lyrics here and in particular 'Vote' reflect a dissatisfaction with our societal, educational and political woes.
'Vote' is the pick of the bunch. There's a shimmering, electronic intro and a deep, crunching bass synth right out of the DNTEL playbook, while the swirling guitars and layered vocals merge chaotically and beautifully. The EP closer – a cover of Jona Lewie's Christmas hit 'Stop The Cavalry' – is a bolt-on surely, but is interesting nonetheless. The festive spirit is drowned in a sea of shoegaze and noise. Aside from the intro and outro, the song is unrecognisable from the original (probably for the best, in February). It's pure alchemy, and it encapsulates this hugely promising, exciting debut perfectly.  Finbarr Bermingham