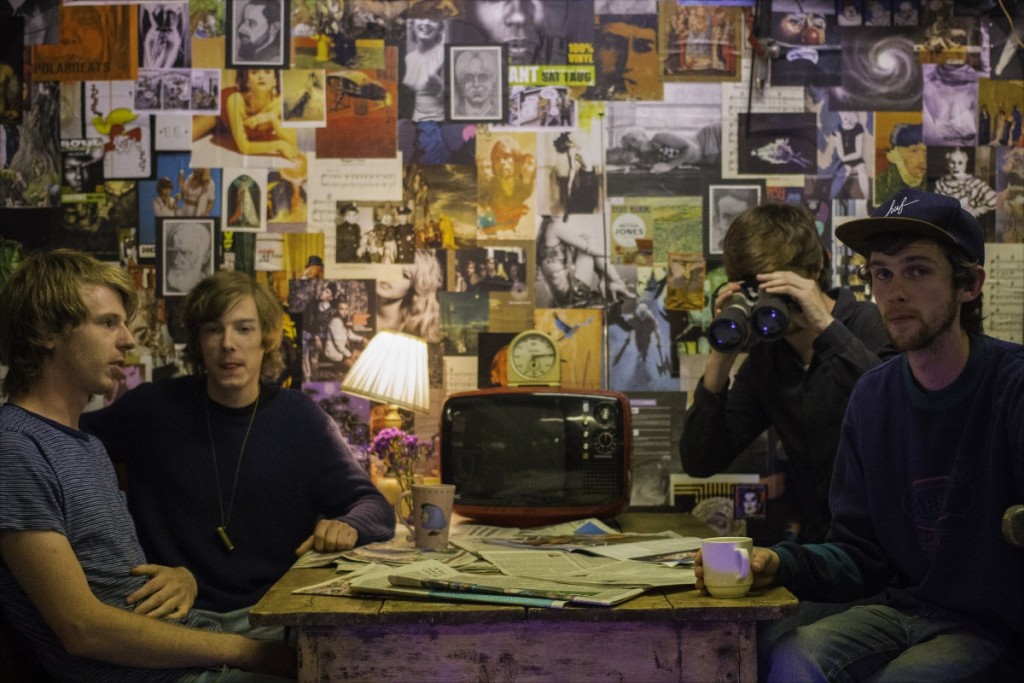 Co-presented by Cork Opera House and Coughlans Live Promotions, Right Here, Right Now is a new Cork festival "celebrating the vibrant, eclectic music scene in Cork City" from April 28-30. Set to feature over 20 artists including Shookrah, Hank Wedel, Interference, Mick Flannery, The Shaker Hymn (pictured), John Blek & The Rats, Clare Sands, Marlene Enright, Jack O'Rourke and more, the festival hopes to offer "a unique snapshot of a time and place through the lens of the city's artists."
The festival will take over Cork Opera House for the whole weekend with shows in the Main Auditorium, in The Right Room (a unique space behind the red curtains of the main stage), and The Green Room via Half Moon Street, which hosts a Friday and Saturday night 'Ramble' session where musicians from throughout the weekend will be on hand to give impromptu performances in an intimate setting.
Cork Opera House CEO Eibhlín Gleeson said: "For a while now we've been looking in to ways to really be able to celebrate the diverse, thriving music scene in Cork. The city is packed full of amazing talent, bursting with creativity, and we wanted to provide a space and a moment for the city to really take in what an incredible community of homegrown artists we have on our doorstep. We're delighted to be working with Coughlans Live Promotions, who are doing an incredible job in helping to develop and support artists from the ground up."
See the full line-up and schedule below. Go here to buy tickets.
FRIDAY APRIL 28TH
The Right Room (Onstage)
7:30pm – Interference and Guests
Tickets €20.00*
The Green Room
10:00pm – Green Room Ramble
Tickets: Free Entry
SATURDAY APRIL 30TH
Main Auditorium
7:30pm – Jack O Rourke w/ Cork Opera House Concert Orchestra, plus Strung and Anna
Tickets: €20.00*
The Green Room
11.00pm – Green Room Ramble
Tickets: Free Entry
SUNDAY APRIL 30TH
The Right Room (Onstage)
2:30pm – Mick Flannery w/ support Marlene Enright
Tickets €20.00*
The Green Room
4.30pm – Hank Wedel, Greenshine & Clare Sands
Tickets: €10.00*
The Right Room (Onstage)
7.00pm – Súp Trio Plus Support
Tickets €15.00*
The Green Room 8.30pm – The Shaker Hymn and Ian Whitty and the Exchange (Double Bill)
Tickets: €10.00*
The Right Room (Onstage)
11pm – Marc O Reilly and John Blek & The Rats (Double Bill)
Tickets €20.00*
The Green Room
11.50pm – Shookrah
Tickets: €10.00*