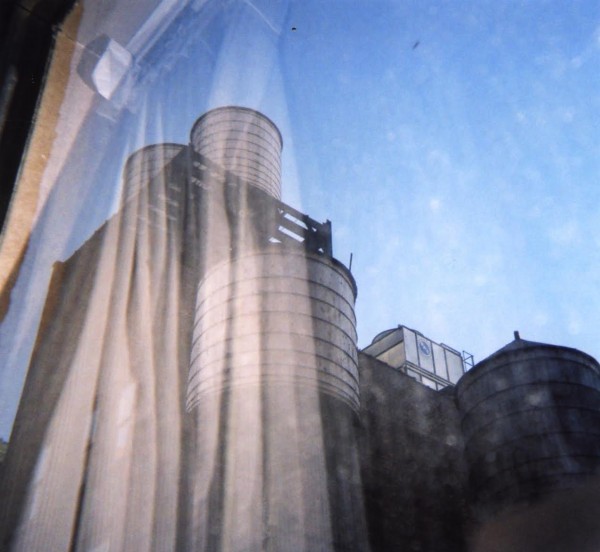 In his fifty years on this earth Mark Kozelek has, as he informs us on this new record, lived many lifetimes. His listeners have lived a large part of them too – from his Red House Painters days in the '90s, through his solo work and with Sun Kil Moon, Kozelek has never shied away from baring the hard truths and hurts as well as indulging in the simple joys. Album number eight, despite being a double, is a more condensed temporal experience, recounting the same number of months in the singer's life from January to August in 2016 while he was on tour promoting the Jesu/Sun Kil Moon record.
As the sixteen tracks cover their ground, it might appear that this is an even more morose outing than Kozelek's previous handful, one that deals in finalities both very real and imagined, from international terror attacks and hate crimes, to the loss of Bowie and Prince, to the speculation on what may be Manny Pacquiao's final fight…even Kozelek's final breath. Although weighted with all this mortality, it's missing that overbearing sense of tragedy that made Benji such a devastating listen right from the off. This collection instead comes from a place of acceptance and anger, depending on where your needle happens to fall over the record's considerable 129 minute running time, but even though these are lengthy songs it's rarely a slog. There's lightness here; playfulness, a sense of sonic adventure.
The Jesu/Sun Kil Moon release, a collaborative effort with Justin Broderick of Godflesh – has served Kozelek well; Common As Light… (with Kozelek playing every instrument bar drums) has a noticeably more syncopated momentum, designed to move feet as well as emotions, often focussed on a simple, cyclical melody and with some genuinely surprising interludes in the middle of songs. Just when you've uttered "That's pure Zappa" at the out-there xylophone break of 'Vague Rock Song' Kozelek marks your card ("you weren't expecting that Frank Zappa part"). It skips into an afrobeat "Ali bomaye" chant from the boxing fanatic's beloved Rumble In The Jungle and it's the catchiest thing he's done in years. The oscillating synth line of 'Lone Star' even manages to evoke Dr. Octagon's 'Earth People' one minute and Dark Side Of The Moon's 'Speak To Me' the next, with merely a flicker in its melodic structure.
Through 'Chili Lemon Peanuts' he ruminates on his and his lover's inevitable demise ("Every day we get closer and closer to death"), while on'Bastille Day' he denounces the terrorist attack in Nice, as well as a litany of others. It's one of the more musically tumultuous tracks, with a garage blues bassline, theremin, organ and a drum-heavy, psych-rock chorus. 'Bergen To Trondheim' – recorded live in Norway – sees him similarly aggrieved. This one was fresh from the page when he played it at Body & Soul festival in June of last year, still to be finalised, and it seems he's gone with a live version for the same spontaneity it ignited in the rain-sodden crowd in a field in Westmeath. The Muhammad Ali couplet "Me. We." forms the song's descending hook, one that punctuates Kozelek's disgust at the Orlando nightclub shooting that took place just a week previous.
The perennial issue with Kozelek's latter-day compositions is that they're so richly detailed it's like listening to that friend who tells you the same tale time and time again in the pub. It's a great story the first time, even the second, but once you've heard it ad infinitum the sheen wears off. The initial joy of a Sun Kil Moon record is in those first few listens, picking out the myriad narrative details that don't reveal themselves immediately. Common As Light And Love Are Red Valleys Of Blood benefits from a musical tapestry that's weaved as deftly as Kozelek's lyrics, from the drum patterns of Sonic Youth's Steve Shelley to those simply wrought melodic motifs. It's less about Kozelek as narrator this time around, even though his tales are as densely packed as ever. At times the music wrestles  attention away from the words – a hypnotic, repetitive riff, a self-styled Zappa freak-out, a delicate line picked out on piano, or a heavily-accented snare that punches a hole through everything else.
In hindsight, the Jesu/Sun Kil Moon album that bridged this and 2015's Universal Themes seems increasingly like collaboration just for the sake of it; an excuse to make music with a musician and friend Kozelek clearly has a deep respect for. For all its high points, it was Broderick's music more so than Kozelek's words that left the lasting impression, with the lyrics more often than not evoking a self-indulgent contrarian. This is an altogether more thoughtful piece of work, with Broderick's influence ingrained. Common As Light And Love Are Red Valleys Of Blood sees Sun Kil Moon dispense a one-two punch of considerable heft, an eight month biography shaped and exposed through music. On the opening track, Kozelek spells it out…the import of his constant companion: "There is nothing as healing and wonderful as the power of song." Amen, brother. Justin McDaid