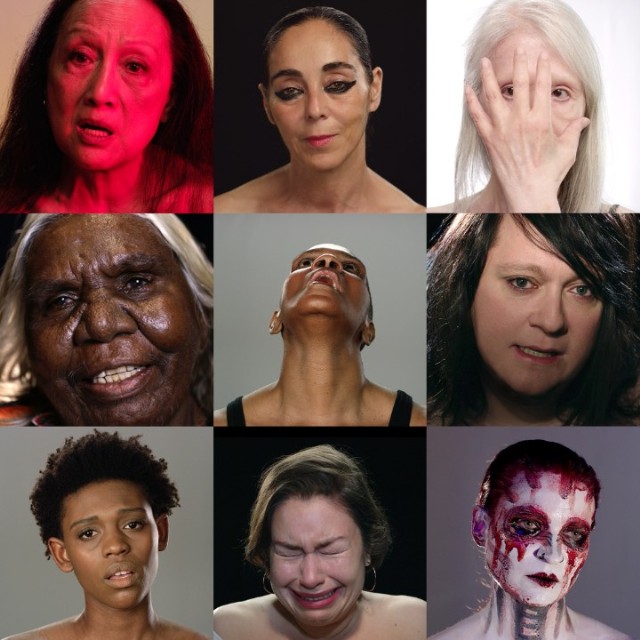 Anohni is not afraid to be political. This was obvious with her previous release, 2016's critically acclaimed Hopelessness, where songs like 'Violent Men' and 'Crisis' were an angry manifestation of a frustration at the state of modern society. While similar thematically, Paradise is a more despondent reflection, slowly building with the quiet and human admission that  "in my dreams, you don't love me" ('In My Dreams'). This refrain sets a scene for the emotions of the six-track EP. Paradise, Anohni's sophomore release (outside of those albums she released as part of Antony and the Johnsons) shares the same anger, and politically-charged emotions of Hopelessness, but here it's more subtle, the tracks flow together, and are quieter, but still maintain that distinctive distorted, fragmented synth sound, a kindred to Anohni's haunting, choral-like vocals.
The title – released as a single before the EP is the energetic follow up to opener 'In My Dreams'. As in the title track, 'Paradise' encapsulates the emotions of the entire EP, balancing optimism, and apathy through chaotic instrumentals. Tracks like 'Ricochet' go further with that apathy, with the desperation and pain of someone frustrated by their place in the world and their lack of control evident in her fervent vocals – "if this keeps going, I'm going to curse you, my God / I'm going to hate you, my God'.
Paradise is a series of an anthems for those frustrated and those who feel helpless and angry at the injustices they witness and face. Though English-born, it's obvious that Anohni's lyrics are a reflection of her life spent in the US, where she currently resides, and the changing and tumultuous politics there.
One track of the EP was not publicly released but actually may be the most interesting conceptually – 'I Never Stopped Loving You', is only available if the listener sends Anohni a personal email, detailing (in her words), "…a sentence or two what you care most about, or your hopes for the future. Send this to me instead of the dollar you used to send me in the olden days."
'She Doesn't Mourn Her Loss' ends with the spoken word of Aboriginal artist, Ngalangka Nola Taylor: "Everything is going upside down. How are we going to stop – and work on it, and work together, and the world a better place to live? All of us." There is a sadness in Taylor's voice, but as with Anohni's throughout the EP, there is some hope in Taylor's words amid the fear and sadness. This is an EP of juxtaposition; dark, and heavy and a fine continuation of the manifesto of Hopelessness – one of protest, and anger but one that never lets go of the faint subtle flicker of hope. Aoife O'Donoghue