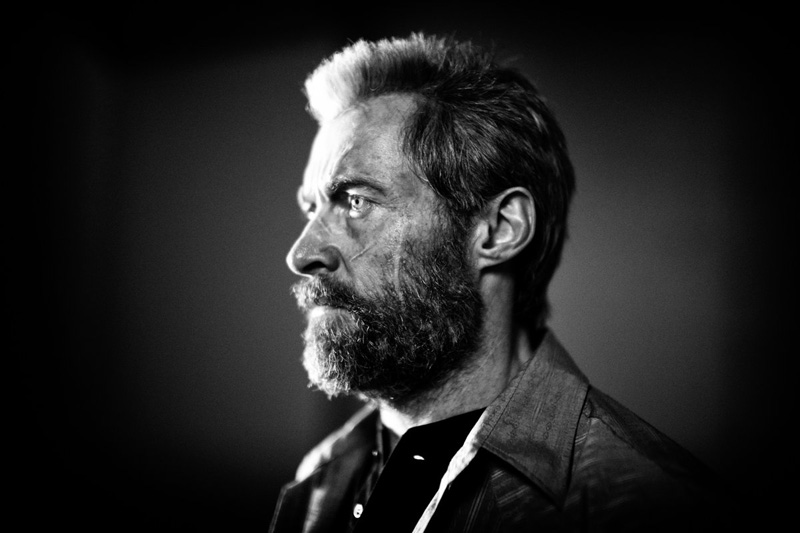 Finally! Writer/director James Mangold (Walk The Line) has made up for the damp squib that was 2013's The Wolverine, with a fantastic final outing for Hugh Jackman that transcends the usual superhero formula and delves into a much darker, violent and more vulnerable, nearly dystopian world. Unlike the many other movies of this genre, Logan gives the viewer a feeling of realism, substance and heart, of the type that has never been seen in the rest of the Marvel or DC worlds, making for an instant classic.
In the year 2029, mutants are all but a thing of the past, apart from a small number who've managed to dodge a human-led cull. Logan/Wolverine (Jackman) is one of the few left and is driving a limo to make ends meet, resigned to drinking his days away. In his secluded hideaway on the US/Mexican border, he is accompanied by a delirious and seizure-prone Professor X, who is taken care of by an albino mutant called Caliban. But when a clearly desperate woman asks for Logan's help to protect an extraordinarily gifted young girl called Laura, his world quickly spirals out of control. As men from his dark and painful past come to the fore in pursuit, what little peace he had carved out for himself is destroyed, bringing anyone he encounters into mortal danger.
Logan is an anti-superhero film at its core – think Watchmen – as there is a distinctively dark tone, where everyone in the film seems to be damned. There is no shining knight in armour and the violence is surprisingly brutal, along with an expletive-laden script that uses some expertly timed black humour, putting any sort of sanctioned viewing by minors to bed. But aside from all of that, Logan is a great story, with clever twists and credibility, that has hints of some of the great westerns like Clint Eastwood's Unforgiven. The director also uses top-notch special effects relatively subtly – for a superhero flick – which solidifies the plausible feel of the film.
Mangold bolsters it all with a fantastic cast that has Patrick Stewart brilliantly reprising his role as Professor X in a manner that you've never seen or expect. Stephen Merchant (Hot Fuzz) plays new mutant to the big screen, Caliban, along with a menacingly hillbilly-esque mercenary, Boyd Holbrook (Milk) and a trade markedly camp Richard E Grant as bad guys, who are tracking the young girl. Jackman is in the form of his life and finally gets to show off his acting chops in what must be his favourite role but don't be surprised if you're most impressed by the new kid on the block, Dafne Keen as Laura. She's amazing and off the back of this is one to watch with, I suspect, a long career ahead.
Logan is the superhero movie that you've been waiting for, especially if you are an X-Men fan. But even if you hate this undoubtedly over-saturated genre, Mangold has to be commended for pulling together an exceptional cast and transcending the adolescent barriers that make many people run a mile from anything superhero-related. With Logan, the writer/director has created the awesomely gritty send off that Jackman and this era of The Wolverine deserve. Kev Lovski