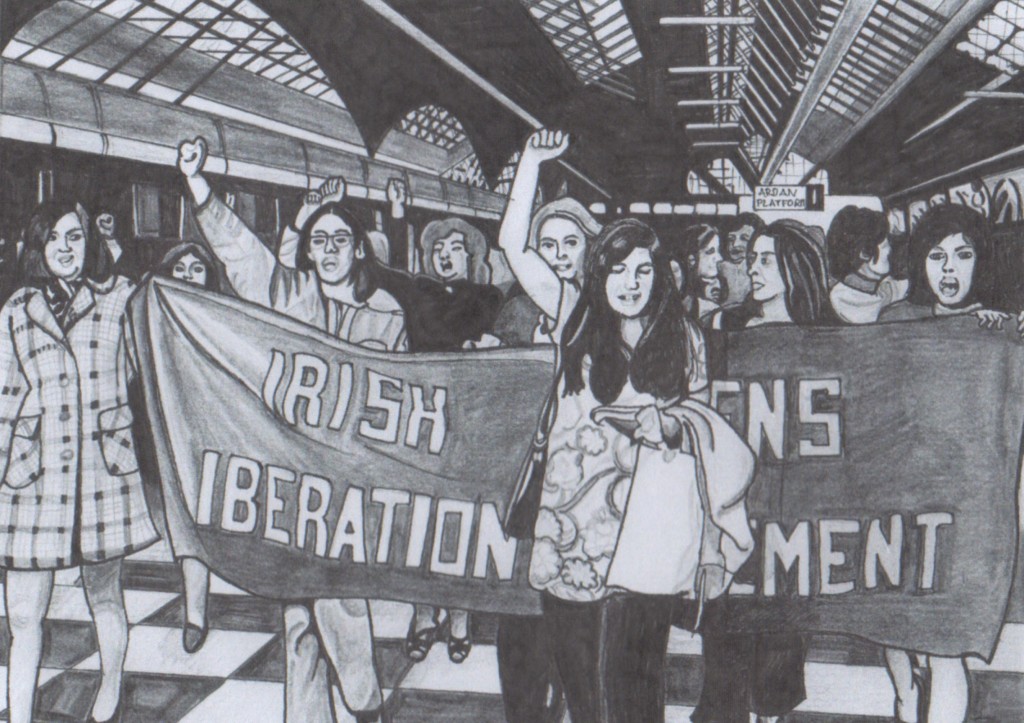 On the eve of International Women's Day 2017 this Tuesday, March 7, MINE – a unique anthology of art, comics and illustrations in support of the Abortion Rights Campaign – will launch at Dublin's Workman's Club.
With over 30 contributors, the stories and art within the pages of the publication represent creative responses to the struggle for repealing the eighth amendment in Ireland from a wide range of perspectives, both female and male.
As well as performances from Æ MAK and Mongoose on the night, the launch will feature speeches and performances from aactor and writer, Tara Flynn, who contributed the foreword to MINE; writer Sarah Maria Griffin, who will recite her poem 'We Face This Land'; Linda Kavanagh, Abortion Rights Campaign spokesperson; and Karen Harte, artist and creator of the MINE anthology.
Speaking before the launch, Karen Harte said: "We are so excited to launch the MINE anthology, and share this wonderful collection of art, comics and illustrations with the world. The MINE anthology is an artistic response to the campaign to repeal the 8th Amendment and a means to join the national conversation on this issue, in a creative form.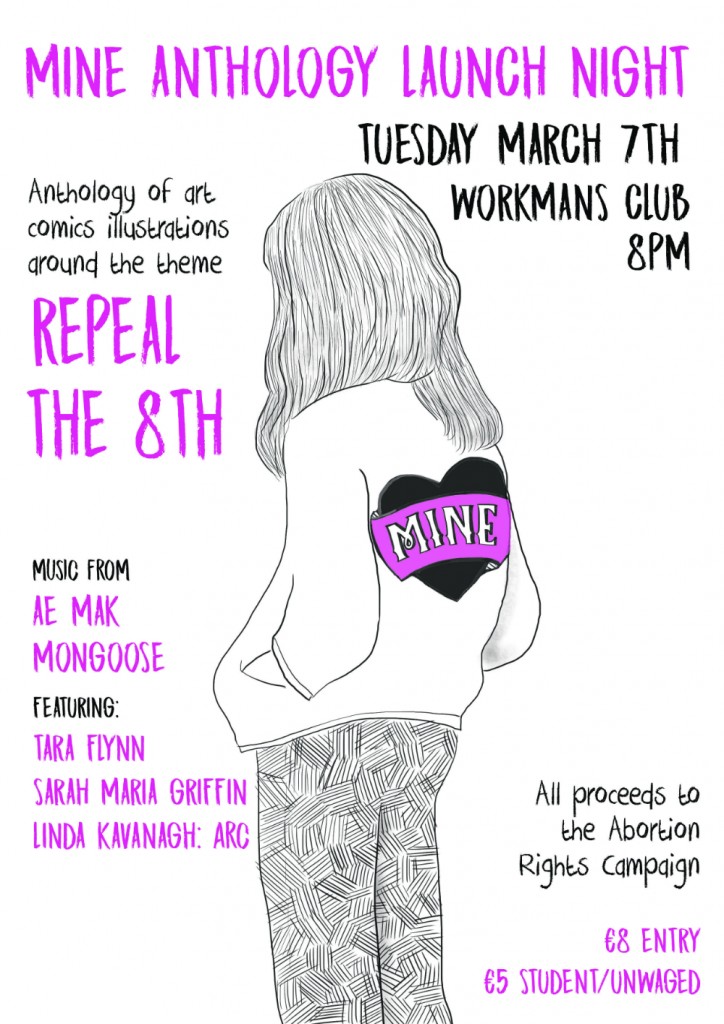 "Art has the power to be an instrument of social change, and a way to challenge social injustice. In times of turmoil, it can help us to heal, communicate, challenge status quo, and move forward. By harnessing expressive creativity and talent, artists can challenge cultural narratives, shift imagery and inspire emotions in a way that traditional politics alone rarely does.
"We have seen the effect that art can have when it takes to the streets, with Maser's Repeal the 8th mural last year, and Joe Caslin's male lovers' mural in 2015 ahead of the Marriage Referendum campaign. Also, the REPEAL jumper project, "Outerwear To Give a Voice to a Hidden Problem" has encouraged supporters to, almost literally, wear their heart on their sleeves, and promote national support for a repeal campaign.
"The ideas, stories and interpretations on the theme of repealing the 8th, told throughout the MINE anthology are inspiring, challenging and, at times, heart-breaking. This unique collection of 30 stories and illustrations demonstrates creatively the impact that the 8th amendment has on people in Ireland and all over the world, as a barrier to fundamental rights."
"On the eve of International Women's Day, we are bringing together contributors, artists and activists to celebrate the launch of the anthology and continue to raise much-needed funds for the Abortion Rights Campaign and the hugely important work they do in promoting national support for a referendum to repeal the 8th Amendment to the Constitution by the Irish Parliament."
Copies of the MINE anthology, merchandise and prints from the anthology, will be available to purchase on the night, with proceeds going to the Abortion Rights Campaign.
Admission is €8 with concession entry priced at €5 (students and unwaged). Doors are at 8pm.