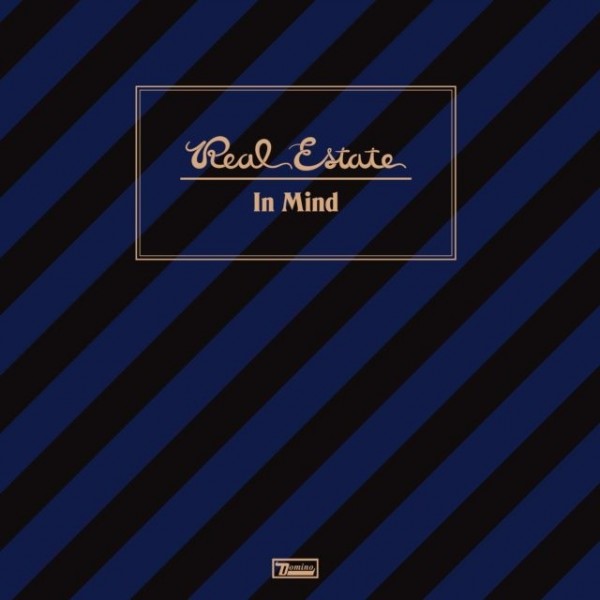 It has been a busy three years since Real Estate's third album, Atlas was released. Firstly, founding member Matt Mondanile decided to leave the band with the intention to focus primarily on his band, Ducktails. Meanwhile, in 2015 frontman Martin Courtney took some time away to record his solo debut, Many Moons. Now, with the addition of Julian Lynch on lead guitar, Real Estate's return with In Mind maintains the lyrical themes that has defined their output up to this point: the metaphorical utilisation of nature as a reflection of relationships; romantic as well as familial and platonic. And while the lyrical themes remain similar, Real Estate's progression in the eight years since the release of their self-titled debut is that they have allowed themselves become less rigid in their jangly pop spirit.
In the light of their recent transitional period, In Mind settles nicely into Real Estate's discography. The departure of Mondanile has had the opposite effect to what fans may have anticipated as there are several songs ('Two Arrows' and 'Holding Pattern', especially) on the new album that bear a striking resemblance to his more off kilter arrangements with Ducktails. There is also more psychedelia in the tempo of the songs. 'Saturday', for example, opens with a soft piano line, almost feeling like an outtake from the recording sessions. But there is an unexpected depth in the sonic development of the song with its expansion of layering drums, synth and guitar. This natural progression is felt throughout the tracks because it seems as though they were created almost by accident during long rehearsal sessions or in time between gigs where Real Estate jammed together with abandon.
Real Estate often fall victim to the criticism that their music is overly similar, the albums blur into one and certain songs can become forgotten as they tend to be so chilled in their constitution that they come across as complacent. That is, to a certain degree, a fair statement when considering In Mind. This is a difficult album to become fully invested in as an entity. When you take the songs individually, however, this is when their magic becomes apparent. It takes a while to appreciate – even acknowledge – In Mind as a touchstone in their career. The lustre of 'It's Real' from Days was absent for the majority of Atlas, but the shimmer of Real Estate's juxtaposed jovial-sombre tempos shines through on 'Serve The Song' and 'Time'. These are the kind of songs that fans expected on Atlas, but had to wait patiently for until now.
One such sparkling moment like this is 'Two Arrows'. The last two and a half minutes, to be precise. The song employs various effects – warped vocals that sound like they're trying to escape a portal, a minimal and repetitious captivating cyclical verse structure led by the guitar that becomes ingrained in your ear. It is the most textured arrangement on the album, making it one of the most memorable moment of the 44 minutes. The dynamism of the track is so subtle that you would almost miss it or even let it pass you by due to the relaxed, typical Real Estate sound which is ceremoniously surpassed with a combination of 1970s style distorted guitar becomes increasingly aggressive, agitated by the picking of the same erratic note continuously persists until an abrupt end, leaving you wonder if your speakers have given way. Along with 'Two Arrows', the singles to come from In Mind thus far, 'Darling' and 'Stained Glass', demonstrate the most innovative song structures from the quartet since Days.
It is in the moments when Real Estate deviate from their safety net of languid lead guitar picking that the listener is lulled into a state of hypnosis. There is maturity in this album and it feels as though they are more relaxed in this new stage of their career. Zara Hedderman