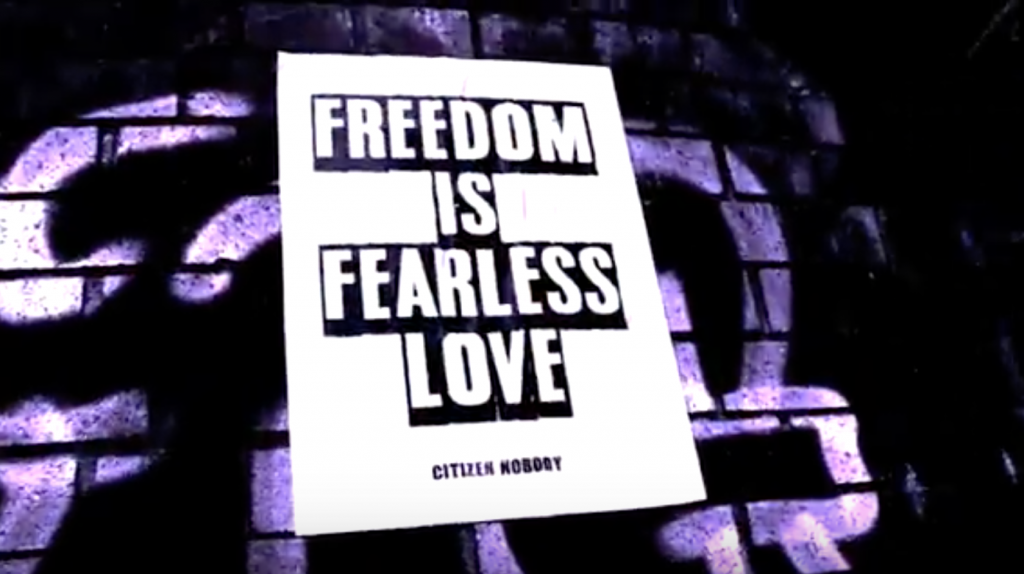 Set to release their self-titled debut album via Belfast imprint Ram Alley on April 28, Citizen Nobody are a band that "stand against the dominant culture of corporate fascism and subservience to the psychopathic political, economic and religious systems and their self-serving leaders that have come to dominate the lives of all the creatures on this planet in such a destructive way that has rendered people with a sense of powerlessness and hopelessness."
Drawing influence from influences as diverse as Van Morrison to NEU!, Bartok to Rev. Gary Davis and from Son House to transcendentalist philosophy, the trio's new single 'Born Again Primitive' is an ardent burst of rock n' roll that – combined with its accompanying video, which was filmed on the streets of Belfast by James Jamison and later edited by Charles B Freck – tackles the thrust of their modus operandi their head-on.
With support from BlumeHaus and Horse Tablet, Citizen Nobody launch their debut album at Belfast's Black Box on April 20. Have a first look at the video for 'Born Again Primitive' below.