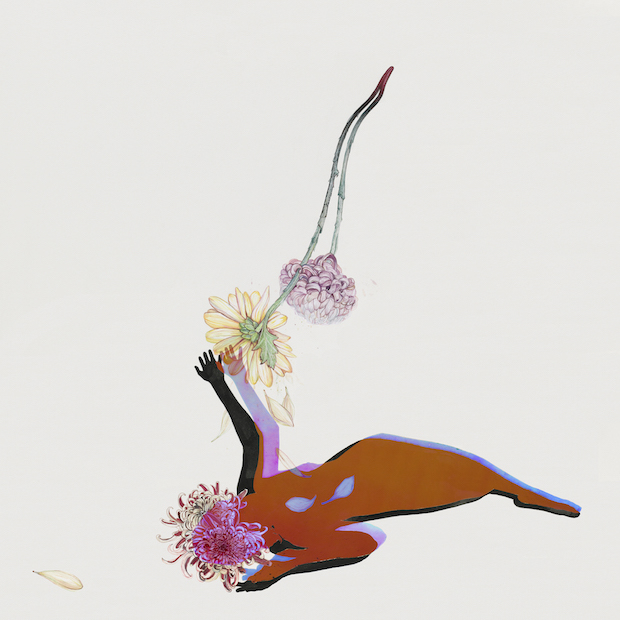 By 2014, the days of a hard-working band catching their break on late night TV were supposed to be over, at least until Future Islands proved everyone wrong. Clever synth-pop number 'Seasons (Waiting on You)' was elevated so much by frontman Samuel T Herring's performance on David Letterman that they were catapulted onto another level. His hip swaying, chest beating, growling run through the song was almost comically sincere, downright bizarre, and completely captivating. It soon went viral, inspiring GIFs and blog posts aplenty. It even collected prestigious 'Song of the Year' gongs from Pitchfork, NME, Spin and others, while propelling the band towards the upper echelons of festival bills and into bigger venues.
One would imagine, then, that The Far Field would find the band responding to their new-found, international recognition, although references to fame are light on the ground. Herring, as ever, deals with issues of the heart: 'Beauty Of The Road' references a relationship that failed when Herring first set out touring, ten years ago, before they met again. It carries a warm nostalgia ("The beauty of the road/is lost in your eyes"), but it never reaches full-on regret, with Herring seemingly accepting of the occasional casualties that come from chasing his art.
If previous album Singles was a knowing play for mass appeal, The Far Field is more interested in consolidation, with the music taking a more subdued approach. Opening track 'Alladin' coasts along on William Cashion's relaxed bassline, with his Peter Hook-indebted playing again being the highlight of 'Time On Her Side', and vital throughout the record as a whole, providing a much-needed counterpoint to Gerrit Welmer's Vangelis-esque synths. As a band who've work so hard on defining a particular sound, perhaps it isn't surprising that experimentation isn't a strong point, as the dub- inspired dud 'Candles' suggests.
Fans of the heart-on-sleeve anthems of Singles still have much to look forward to as well: the propulsive single 'Ran' stays just the right side of slipping into Killers-style sentimentality, while the standout song, the shimmering 'Day Glow Fire', is simply glorious. Cashion's rumbling bass, Welmer's chiming synth notes and Herring's restrained-yet- commanding vocal come together to produce a superb, driving pop classic, no doubt owing something to the countless nights spent on speeding from one venue to another. Much of the DNA from 'Day Glow Fire' is found in Debbie Harry duet 'Shadow', a tipping their hat to their new wave forbearers.
It's an admirably well-crafted set of grown-up pop songs, but there's a reason why Future Islands are so often praised as being 'hard-working' – it, of course, is simply a fact, celebrating their thousandth show back in 2015. Their music is though, at times, undeniably workman-like. While there's undoubtedly a joy in seeing a band seemingly destined to spend their career on the periphery enjoying their moment in the spotlight, The Far Field is unlikely to attract fans that didn't catch the Singles bug. As fine a set of songs as they are, it's hard not to been drawn back instead to their obvious inspirations in OMD, New Order and Depeche Mode, and to mediate on the difference between the well-made and the truly brilliant. Caolán Coleman