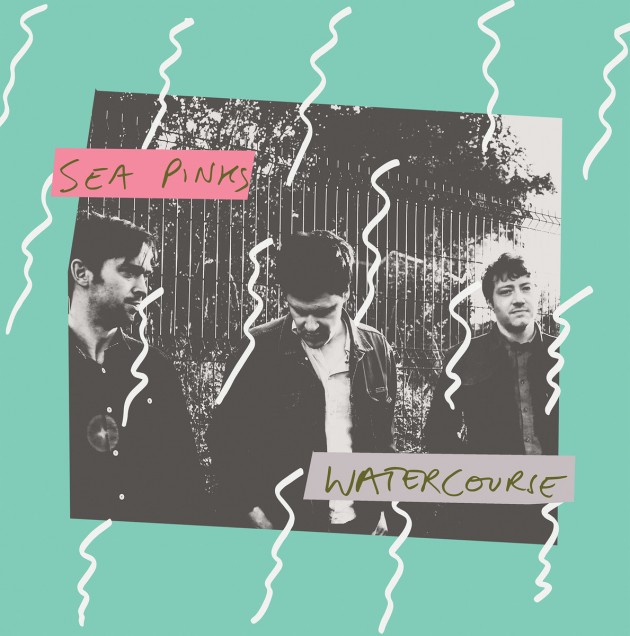 Dreamy Belfast-based jangle-pop trio Sea Pinks release their new album, Watercourse on May 26 through Belfast-based indie label CF Records.
Being their sixth album since their 2010 inception, the trio, fronted by singer/guitarist Neil Brogan – also of Cruising – started recording the album at Belfast's Start Together Studios with Ben McAuley – producer for Documenta, Girls Names and more – in Summer 2016 with the intention of recording an EP, until they had recorded 16 songs, which ultimately were pared down to 10, for yet another concise Sea Pinks LP, some of which were mixed by Collin Dupuis, known for work on Angel Olsen's My Woman.
Generally evocative of the minimal, retro indie-pop, like that plied by Beat Happening and their ilk, Watercourse is another progression in a series of recent upward steps, with their signature sound giving way to a punk-edged power-pop-inspired as the record progresses.
Stream lead single 'Into Nowhere' and the pre-order the album on Bandcamp:
Sea Pinks tour Europe throughout May & June, with shows on May 25 & 26 at Galway's Roisin Dubh & The Grand Social in Dublin, respectively, returning from the continent to Belfast to play the Black Box on June 17.