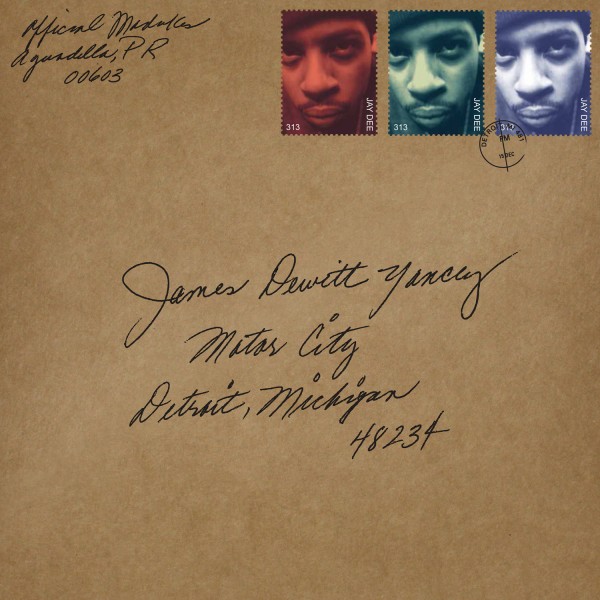 If you ever want to lose yourself on a lazy Sunday just take a walk into the discography of one James Dewitt Nancy, better known as J Dilla. The producer, sometime rapper, beat maker and hip hop arbiter now has a dizzying amount of work available in the public sphere and each mixtape, album and bootleg is worth a listen. First you'd have to consider his massive contributions to The Pharcyde's essential LabCabinCalifornia, his work with De La Soul, Q-tip and Common. Then you may choose to wade through his work with neo-soul luminaries like Erykah Badu and D'Angelo. All this before even looking at the artist's creative birth as a member of Slum Village and his own sporadic but muscular solo output. This may all seem a little daunting to the uninitiated, but it's a fact made all the more impressive when you consider that it took place in a career that spanned little more than ten years. That was the work that J Dilla released to the public but it turns out that there was much, much more.
It's a testament to the artist's incredible work ethic and prodigious talent that ten years after his tragically early death we could still get a cohesive and engaging project like The Diary and now, almost exactly a year later, we've been handed Motor City. Apparently handpicked by Ma Dukes herself and conceptually a sort of ode to the artist's home – Motor City is not an album for everyone.
Nobody ever expects another Donuts (an album made entirely by Dilla and released under his supervision) but each year fans rub their hands in anticipation for the vaults to re-open to just catch a glimpse of that genius. They're usually not disappointed but, just like here, it's often a mixed bag of diamonds in the rough, half conceived ideas and throwaways. Motor City is particularly laden with short clips, samples and sketches which, though interesting, feel a little cheap. There's also a strange flatness on the production which takes away from Dilla's infamous head to the speaker sound. Yet what should be here is here; Dilla as autodidactic, taking us on as journey of his immense record collection and knowledge, giving slow soul a pulsating heartbeat, making tension out of refrains and doing it all seamlessly. It's a credit to J Dilla and his music's versatility that you could imagine a whole host of vocal artists appearing here from MF Doom to DMX on 'Motor City 1' and A Tribe Called Quest to Joey Badass on 'Motor City 9'.
It's not an exaggeration to say that J Dilla changed the sound and the production of hip-hop forever. Just look at the influence on a certain Mr. West or the similarities with a luminary like Pharrell. Motor City is not a masterpiece and may only offer an interest to die-hard fans, rappers looking for a beat and sample hunters looking to pick it apart but it still fits into the library of genius and the legacy of someone who left to soon but left us with more than we deserved. Eoghain Meakin