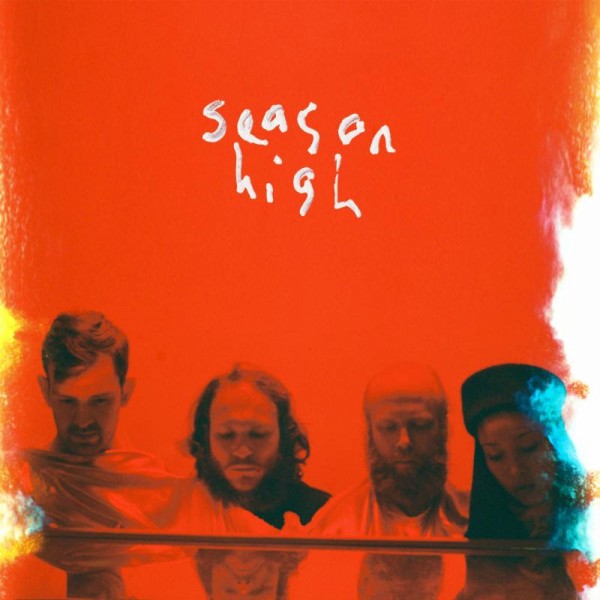 Little Dragon are a band that have bumped along quietly since they first appeared with their self-titled debut album in 2007. While they've never troubled the top of the charts, they've trodden their own path, making solid synth-pop albums while also collaborating with various acts in the hip-hop/R'n'B firmament, with singer Yukimi Nagano lending her vocals to tracks by Big Boi, Mac Miller and Kaytranada among others. After ten years, four albums and numerous EPs they're on to their fifth full-length effort, 'Season High'.
The album, much like their previous efforts, is a mix of styles with multiple genres being covered. Opener 'Celebrate' is an excursion into 80s synth pop, with twirling synth lines over a steady 4/4 beat and an interesting vocal sample. It's a great track, with well delivered vocals, a memorable chorus and an absolutely shredding guitar solo thrown in for good measure. Following in this vein is 'The Pop Life', which should surely be a single; from its downtempo verses, to the quickening of the double chorus, it's a sprightly and effervescent affair.
There are a few more upbeat songs over the course of the album, varying wildly in quality. There's the vintage house referencing 'Push', a track that bounces along with a one word chorus and an interesting verse melody over the rubbery synths. Less successful is 'Should I', a song with a pseudo 8-bit tone that lacks an effective chorus and has a superfluous outro tacked on.
The slower tracks on the album are also a mixed bag. 'Don't Cry', which comes right after 'Should I', is lacking in the fun and inventiveness that purveys the rest of the record, and the one-two of those tracks represents the lowest point on the whole album. 'High' on the other hand is a joy that leans toward hip-hop sensibility with its laid-back beat and a whistling synth line.
'Butterflies' is often a portentous track title, lending itself to clichéd lyrics and imagery. In this case Little Dragon manage to get away with it, constructing a beatless track out of various synth layers, while Nagano delivers a treated vocal that sounds like Róisín Murphy on her most recent albums. Album closer 'Gravity' glides along on synth bass arpeggios and with the same treated vocals in its chorus. While a pleasant ending, it does suffer from having an extended two and a half minute outro that drags out the end of the album when it should be left to wrap up earlier.
Season High is another solid if unspectacular entry into Little Dragon's discography and, really, at this point in their career they've carved out their niche as able collaborators and as a capable live act. They don't need to reinvent the wheel, they just need to release an album every few years so they have new material for their live set. Season High is a perfectly serviceable example of this and means you'll be seeing Little Dragon on festival stages for some while yet. Darren Keane