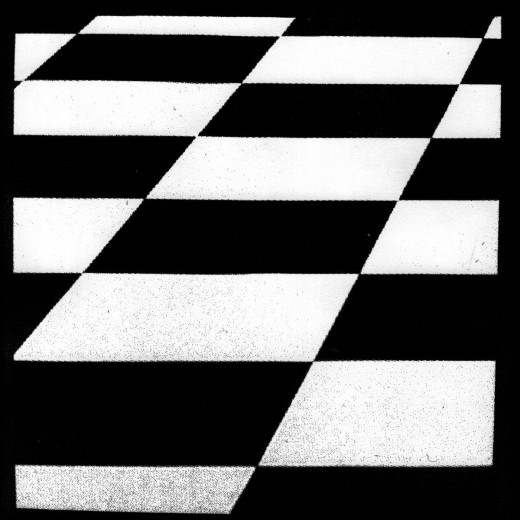 In the time it takes you to read this sentence, Molly Nilsson has probably already written, recorded and mastered her ninth LP. So studious is the Swedish born, Berlin-based musician/tour manager/designer/Dark Skies Association founder that her latest effort, Imaginations, marks an almost unparalleled eighth album in just nine years.
Refreshingly though, Nilsson's remarkable productivity still bears evolution and expansion. 2015's effort Zenith was well received, combining vintage synth-pop with power ballads, dancehall and reggae undertones, all with an almost glazed and cold-blooded delivery, pleasing to fans of Eurythmics and Book of Love. Imaginations, written over a two year absence that can almost be described as an epoch in Nilsson terms, has numerous similarities but shows yet another side of her artistry. Inspired by her extensive travels from Europe to central America, Imaginations instantly dreams big, ruminating on images of a better world united by togetherness, tolerance and love. 'Not Today Satan' hones in on the latter of these tools, offering a middle finger to the fat cats and politicians: "don't be so sad but do get mad, at all the small men who act so tall, in the end they always fall". Similarly 'Think Pink' takes a swipe at archaic bigotry, urging listeners not to "let them tell you where your mind may roam", announcing that "the skies are clearly pink".
As relevant and timely as Nilsson's lyrics remain, each message of standing up to the status quo demanding empowerment from nearby post-capitalist utopias is juxtaposed by the medium it's delivered on. Sepia-soaked vintage synths and candid vocals are at the heart of Imaginations alongside crackling drum machines, muted guitars and nylon basslines. Enticing as each 3 minute pop song is, they offer little structural support in the grand theme of uprising, rebellion and rage that seems to dwell at the album's core – it's kind of like throwing candy floss at the issue.
Nevertheless, the upbeat urgency of 'Money Never Dreams' and 'Think Pink' compliment Nilsson's lyrical exigencies, the latter charmingly exposing Nilsson's D.I.Y techniques with almost rudimentary keyboard riffs and offbeat drum fills. 'Inner Cities' provides a one way ticket to the LED dancefloor, floating tender vocals over simple synth-grooves, instantly followed by yet another route one pop anthem in 'Theory of Life', brimming with glam stomp and late-night neon imagery. If there are any downsides, it's that Phil Collins-esque drum fills are too much of a go-to for Nilsson, often feeling clunky and awkward, quickly becoming grating in the minimalist 80's soundscapes.   
Imaginations is by far Nilsson's most accessible record to date, feeling a far cry from insular and stormy debut These Things Take Time. Yet the potential to attract legions of new fans may not be viewed as a success by Nilsson, whose feverishly independent approach limits her to live audiences of 300; any more than this desired number and she'd lose the personal touch that is pivotal to her art and connection with audiences. Imaginations is so inherently kaleidoscopic and is such a burning beacon of positivity that it's likely to throw the meticulously crafted work balance into chaos, perhaps providing the best shot in the foot that's ever happened to Molly Nilsson. Dominic Edge