Features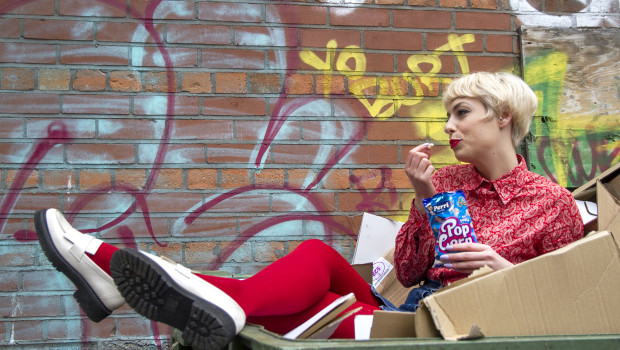 Published on May 25th, 2017 | by Stevie Lennox
0
Looking at the Stars: Slum Cinema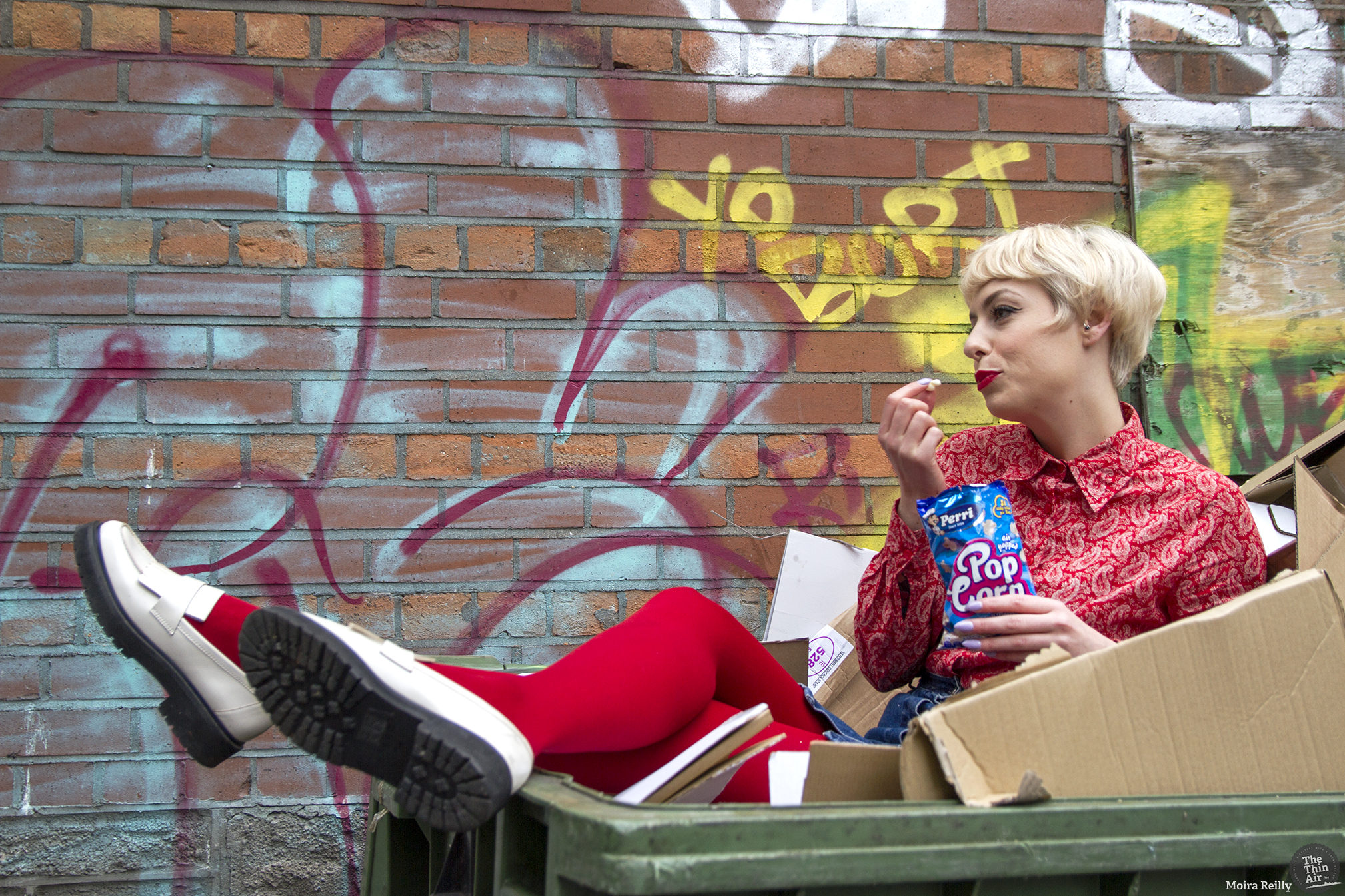 After several years of transience and venue shifting, Dublin B-movie night Slum Cinema has found a new home at MVP on Clanbrassil Street, and kick starts its residency at the start of next month with the greatest martial arts movie of them all, Bruce Lee's final performance, 1973's Enter The Dragon. Started in 2012, Slum Cinema is the passion project of Canadian Anna Davies, but it's ripe to be elevated to cult classic status if its new stint at MVP goes as well as it deserves.
As described by its founder, Slum Cinema is an exploitation/vintage/trash/cult cinema club. Its previous format was a double bill focusing on either a genre, director or actor. Initially running in the classic double-bill format, each night was specific to a particular genre, director or actor, first housed in the SupaFast Building off Capel Street; former Irish VHS institution Lazer Video, prior to shutting down, was donating 3 free rentals as a raffle prize. SupaFast also sadly shut down – it wasn't, as we know, the Irish economy's finest hour – and the night moved to the Hendron Building, but ultimately fell into hibernation after being unable to find the right venue.
In Slum Cinema's new home, one film will be selected each night. The first two screenings will be a crash course on the two ends of the spectrum of of the B-movie; the endlessly influential Enter The Dragon – which screens at MVP on June 7, the first film to combine martial arts with the Blaxploitation genre, to such great success that it ultimately led to the creation of one of cinema's most beloved genre amalgams. Slum Cinema's astute synopsis reads:
"On a mission of vengence Bruce Lee is after the low life drug dealers responsible for his sister's death. He enters a karate compition run by the bastards and proceeds to high kick, chop and over all dominate the others to get to their evil ring leader."
Then there's the more-than-worthy follow-up screening 2003's The Room, which doesn't so much stumble over its creator's myopic 'narrative' as freefall vertically downwards over it for over 90 minutes. It's a work that could have seemed coherent and cerebral only in the mind of its auteur, Tommy Wiseau – who incidentally claimed to have funded the film's $6 million budget by importing leather jackets from Korea.
The Room and its ilk have created a subculture of midnight screenings, with dress-ups, and its cast appearing for Q&A's at said events. James Franco is working on a highly-anticipated behind the scenes biopic adapted from co-star Greg Sestero's book The Disaster Artist. Fellow World's World Movie contender Troll 2 received its own love letter in the form of the endearing 2009 documentary Best Worst Movie, and the granddaddy of schlock and awe Mystery Science Theatre 3000 has just been rebooted on Netflix, ensuring human folly will never be something lost on us.
In an era defined by its yearning for all things both nostalgic and kitsch to retain some sense of identity, it's nights like Slum Cinema that keep us ticking over. Into every great idea bleeds a little of its creator; a self-described "Jack of all trades, master of none", founder Anna Davies' self-awareness is at a parity with her enthusiasm for the project, so Stevie Lennox had a quick chat about herself, film, and the history and future of Slum Cinema.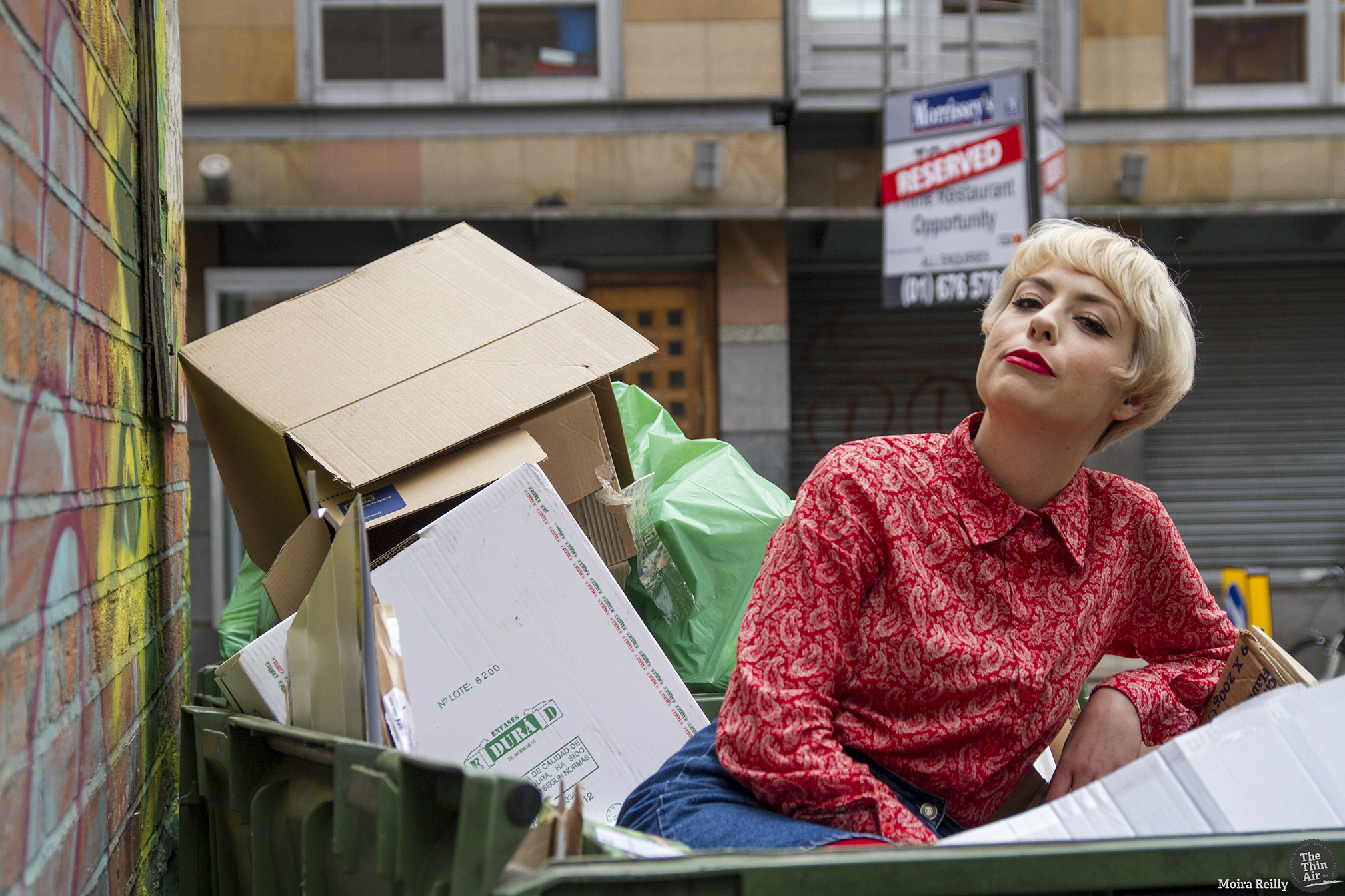 Firstly, could you tell us a little about yourself?
I have a big interest in fashion and work in retail. I tried and failed at art college. I played in a band briefly but was asked to leave after I broke up with the singer. I'm enthusiastic though, and if I have an idea I just sort of go for it – I guess that's how I ended up in Ireland in the first place. Long way to come from Calgary, Alberta. I love reading, art, photography, kitsch, the 1960s, philosophy, fashion and nature. I'm an eclectic kinda gal!
What's your personal history with film?
I've always been a huge fan. I used to rent them by the arms full back when I was a preteen. I normally go to Lighthouse once a week. At a young age I took to the arthouse and liked the weird ones the best. I got into exploitation by attending a screening of an exploitation doc followed by a screening of Deathproof. After that I was hooked. I delved into the archive and thus began my journey with trash cinema. There were 3 amazing arthouse cinemas back in Calgary. I worked at one of them a while. I loved it – amazing building and great programming. It sadly shut down but I had a great time working there.
How did Slum Cinema start out?
I was inspired to run this night because I love film. I love highbrow super serious artsy film but I also really love trashy, smutty, sleazy film that is just enjoyable and (sometimes) easy to watch. I wanted an opportunity to infect others with my bad taste in movies and find like minded people to watch them with me. So I started a cinema night.
What can people expect from a night at Slum Cinema?
The night goes like this – I get up and introduce the film, giving some fun facts and history on its legacy or production, free popcorn is consumed, audience is encouraged to drink and shout their displeasure at the screen and to laugh wholesomely, film ends, everyone high fives and goes home. It's a simple event but it's like no other cinema club in Dublin. The films being shown are hidden gems, sometimes unknown sometimes cult favourites. They are outrageous and unusual, off the beaten track.
What films have you screened in the past?
Mostly exploitation, avant garde and some cult classics. Some previous films shown have been Black Dynamite – a blaxpoloitation revamp, Coffee – Blacksploitation classic, Vampiros Lesbos – Vampire lesbian sexy film extraordinaire, Teeth – film about a girl who discovers she has teeth in her genitalia and Rubber – the story of a serial killer tyre. So while the films range from modern to the 1960s, they normally have some roots in exploitation or kitsch.
What drives you to keep Slum Cinema going?
I love doing what I do and to be honest, I've never been too concerned about numbers. That suited when I was located in a more DIY space but with the new location I need to put a stronger focus on attendance. Ultimately I do want that myself too – what I mean is that if I'm only watching the film with 5 other people and they have a great time watching it, well, to me that's a successful night. I'm fortunate to have the platform to inflict my wierdo taste in movies on the general public.
What are your plans for the night, both short and long-term?
Currently, my focus is get interest back into the event and gain awareness that the night is back on. It's been hibernating for about 4 years so I'm basically working from scratch again. But long-term, I'd love to see Slum Cinema develop into a more established night like the likes of [Dublin Midnight Movie Club] Hollywood Babylon.
I love the Lighthouse and I would love to get involved with them on a programming level, and get a better partnership going with other cinema enthusiasts – a film festival or something like that. I have a great love of music so perhaps doing something like a score listening party or a night to that effect would be cool too. I have never had anyone famous come through the door, but I'm still holding my breath for John Waters to get in touch!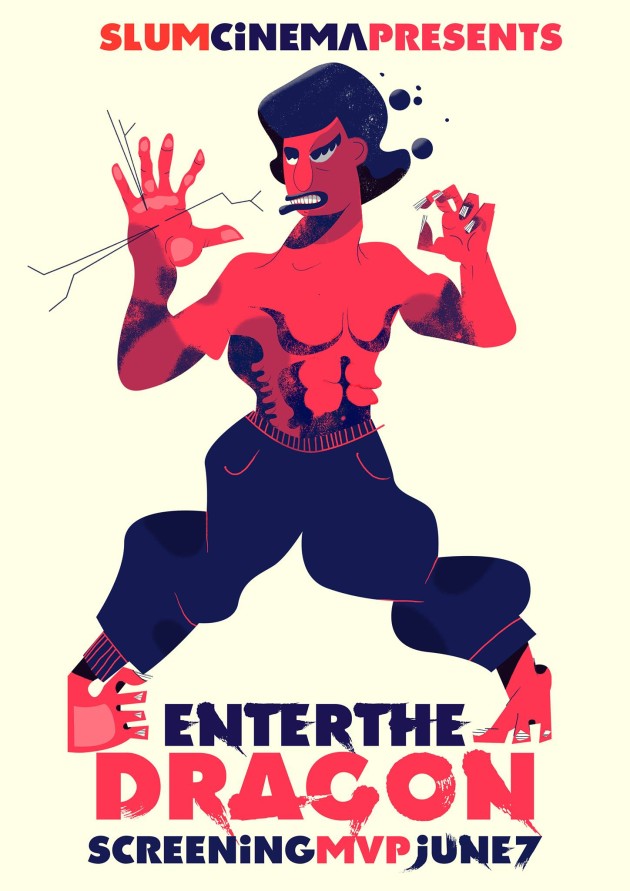 Really, at its core, Slum Cinema is an unpretentious passion project, the kind of night you always thought your film buff mate should do, except that's exactly what this is. As Anna herself says: "Slum Cinema isn't meant to be perfect or seamless, it's a reflection of the exploitation era – fast production and turn over times producing unfinished, imperfect features that turned out to be charming and moreish."

Next up for Slum Cinema is Bruce Lee classic Enter the Dragon on Wednesday, June 7th.  Admission costs just €5, with complimentary popcorn. Check the event page for further details. The subsequent night will feature a screening of Tommy Wiseau's The Room.