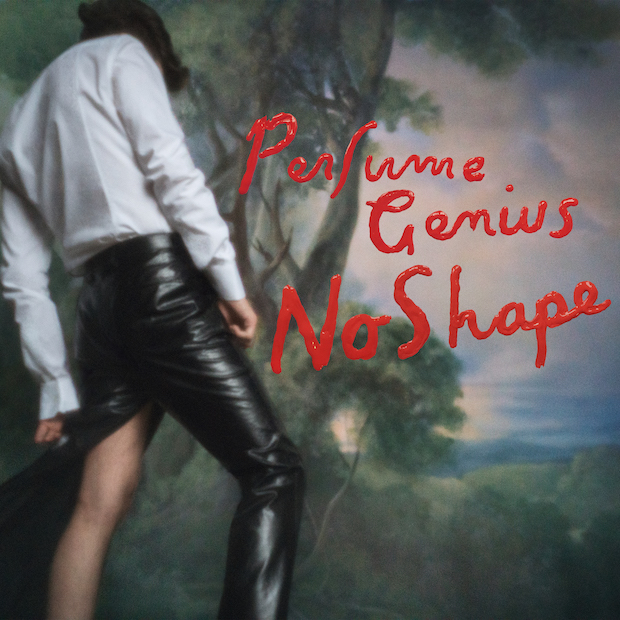 With No Shape, Mike Hadreas AKA Perfume Genius has produced one the strongest releases of the year so far; simultaneously one of the bravest and most vulnerable. A step away from the more commercial vibes of Too Bright in 2014, the sound here is more akin to the Perfume Genius of Put Your Back In 2 It – an introspective, soul-searching struggle with the self, and with the universal concepts of loss, and love.
When No Shape was announced Hadreas spoke about how the sound of this release is about "unpacking little morsels, magnifying my discomfort, wading through buried harm, laughing at or digging into the embarrassing drama of it all". And he has been successful, each track being a precise and touching exploration of deepest, and most complex emotions. There's a quiet confidence that weaves its way through the tracklist – in the triumphant build-up of the spellbinding opening tracks 'Otherside' and 'Slip Away' with its assured declaration: "They'll never break the shape we take."
'Valley' and 'Braid' are two of the album's most subdued, poignant moments and are arguably two of its most successful. Hadreas voice veer trembling delicacy to powerful assurance and confidence. It is in these moments of reserve and reflection that the album's overall sense of triumph over darkness shines through with the most clarity, carried by 'Valley's delicately strummed guitar and organic strings and by 'Braid's warm organ sounds, harp and lush choral vocals.
No Shape sits as Perfume Genius' most ambitious and experimental album to date with the songs often sounding intentionally and quite perfectly disjointed. They swell and then quietly disappear – like erratic thoughts entering the mind and then quickly wisping away, enticing you to keep coming back for more. Songs like 'Die 4 You', 'Braid' and the closing track 'Alan' are quietly contemplative and beautifully intricate journeys. It is, at points, stirringly dark ('Choir', 'Every Night'), with Hadreas' haunting vocals complimenting the low and moody instrumentals, but elsewhere it is so utterly alive with swirling synths and triumphant drums that you can't help but sense a real hope burning through ('Wreath', 'Slip Away').
No Shape expertly plays with the idea of genre and melody but manages above all to sound utterly natural, despite how alien it ought to be. It is ultimately the diary of an artist who is constantly testing himself musically and lyrically and who finds new aspects of himself to explore with every turn.  And a glorious diary it is. Aoife O'Donoghue