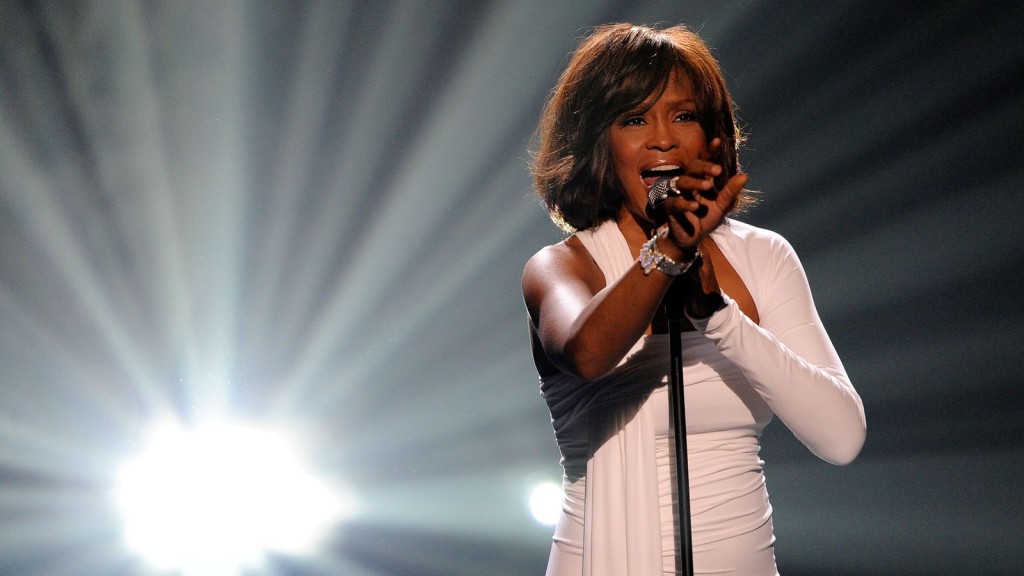 Whitney Houston's much-publicised rise, fall and subsequent death is a tale of an exceptional talent that was surely wasted. If like me, you knew little about her life bar the mud-slinging from the mainstream media, then British docu-filmmaker Nick Broomfield (Biggie and Tupac) and longtime associate of Whitney, Rudi Dolezal's depiction of the troubled star, will be a refreshing take that sensitively and respectfully delves into the causes and effects of her tragic downfall. They most certainly don't have all the answers that some people may be after but this is an essential watch for anyone with any sort of interest in the groundbreaking singer's career and life.
Whitney: Can I Be Me tells much of its story by using an amalgamation of archive footage of concerts, award ceremonies, and behind-the-scenes footage, along with testimonials from people who were close to Whitney throughout her life. But when the filmmakers let her do the talking, through audio used as a narrative and recordings of some of her interviews, you start to get a feel for the real person behind the 'Princess' facade that her record company and manager tried their best to portray. Most importantly, they delve into her much-disputed sexuality and the fact that she grew up in the Newark projects in New Jersey, giving the viewer an idea of how her wild lifestyle and drug abuse became so apparent.
The most fascinating side of the documentary lies in Rudi Dolezal's concert and backstage footage, as you get a picture of just how gruelling her last tour was in 1999. The very frank, and sometimes hilarious, insights into her off-stage routine show how much of a wild card she was with the partying, especially when her turbulent relationship with Bobby Brown is brought to the fore. The filmmakers don't delve into the assault charges that were filed against him but it is apparent that the environment that she had created with her loved ones, including her mum, was liable to explode into violence from various angles, not least with the supposed love triangle between her, Brown and her long time and most trusted friend, Robyn Crawford.
As Broomfield and Dolezal's film starts to unfurl answers into how her life ended in such tragic circumstances, the viewer realises the many complicated factors that were highly problematic in her life, not least in how she was manipulated by her early management. Her career was initially designed to appeal primarily to a white audience, which in turn created an identity crisis for the young singer when hostile reactions from the black community were levelled at her Grammy-winning success. But, most of all, it seems that there was no one around her in the later days responsible enough to keep her hedonistic behaviour in check, as everyone involved seemed to be riding on the gravy train that she so generously financed.
While the insight into Whitney's life may be seen by some as a little light on fact and reliant on opinions from the various friends, family and colleagues, there is no question that Can I Be Me is the best representation yet of an undoubtedly troubled soul, whose talent could've transformed into something far more profound under less manipulative and turbulent circumstances. The winning combination of Broomfield's trademark investigative skills and Dolezal's intimate footage makes for an enthralling watch, that has undoubtedly done Whitney Houston's tainted legacy a great justice. Kev Lovski
Whitney: Can I Be Me is showing at Queen's Film Theatre, Belfast and the Irish Film Institute and Light House Cinema, Dublin.