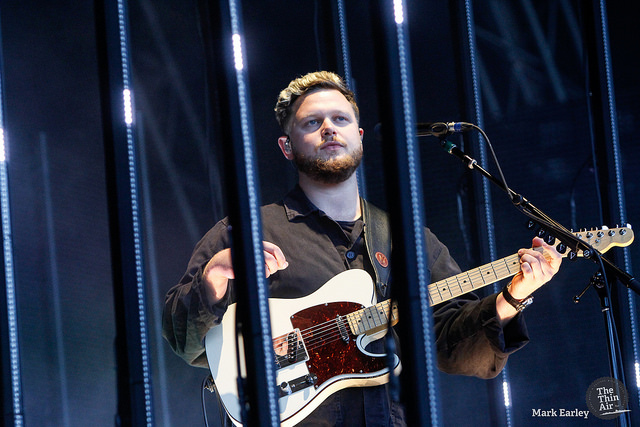 Alt-J return to Ireland having released their latest venture RELAXER, a somewhat submerged album in it's approach and avoidance of the charts. Despite not having mass appeal, Alt-J continue to draw a young and devoted audience, most of which can be seen at Trinity College tonight.
They begin their set with lead single from relaxer, '3WW', and 'Something good' from debut An Awesome Wave, a reserved introduction if such a thing exists. There appears to be no hesitation from the crowd in joining the perpetually swaying atmosphere created by the onstage personas however, as the typical 'warm up period' for a crowd is adequately squashed.
Sonically the band replicate each song as they stand on record, accurately conveying the tug and pull of songs such as 'Nara' and 'The gospel of John Hurt' without straying from what the crowd are familiar with. This lack of deviation does have some noticeable effects of the crowd however, as small huddles of friends form and the night transfigures for them into an intimate shared experience rather than an idyllic observation of the band. The vocals of frontman Joe Newman translate particularly well into a live setting as his sweet croons and tangible vocal fry take turns in dominating the airspace above strong but not overwhelming base.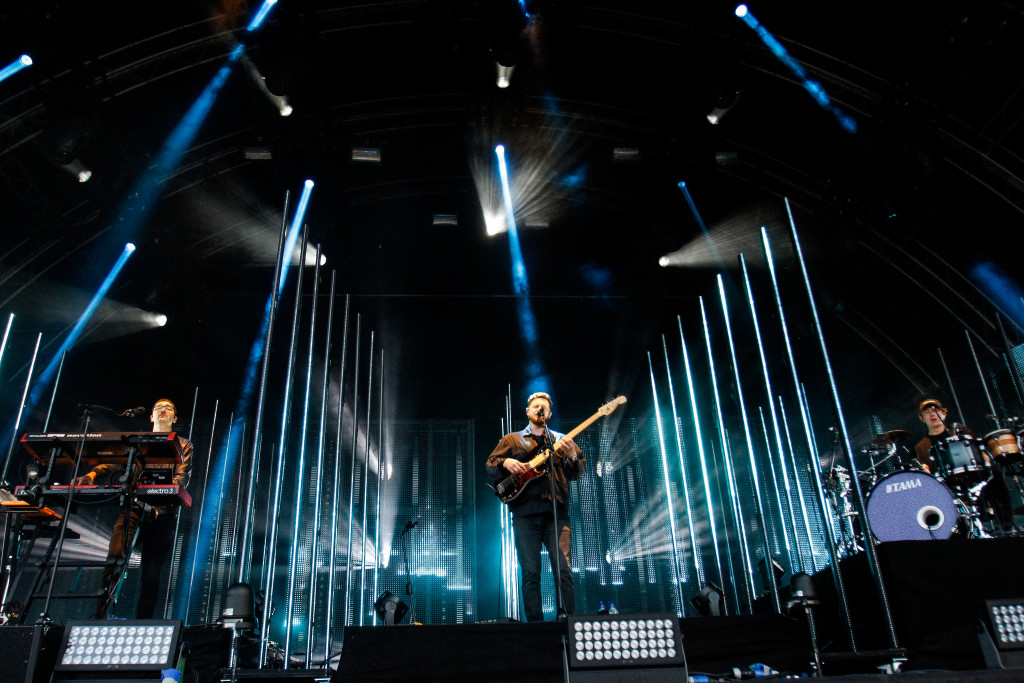 The pace of the concert is fast, with each song seemingly pushing the next into the speakers before it's ready to go. Popular tracks 'Matilda' , 'Every other freckle' and 'Fitzpleasure' all lean towards the end of the set, effectively capitalising on the buildup occurring throughout the set. The lightshow for these songs becomes particularly intense as the syncopated flashes throw the figures onstage into a frenzy, thrashing to the point of exhaustion before briefly leaving the stage, only to return to thunderous applause.
'Left hand Free' and 'Breezeblocks' bring the crowd to their peak, as the fan favourite songs pump through an all singing, all dancing collection of fans. The set ends with genuine confusion to some attendees, as it seems like only half an hour has passed. Despite this, Alt-J have left no stone unturned. Playing a strategic set, pulling in songs from all three of their releases, displaying their commitment to their fans and, of course, putting on a stellar show, Alt-J solidify their fanbase in Dublin and will be welcomed back whenever they return. Mitchell Goudie
Photos by Mark Earley