Album Reviews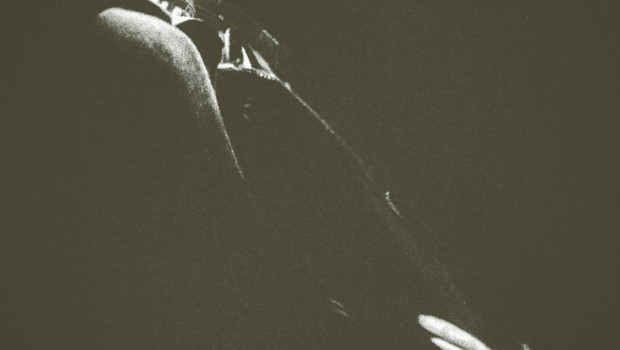 Published on July 13th, 2017 | by Cathal McBride
0
The Jimmy Cake – Tough Love
Ireland has had no shortage of post-rock bands, but The Jimmy Cake feel a bit like the elder statesmen. On early releases they set themselves apart from their contemporaries with a 10 piece lineup that mixed folk and orchestral instruments like banjo, accordion, brass and woodwind alongside the guitars, a sound they had perfected by the time they put out the lush Spectre & Crown. But on their return from a subsequent seven year gap with 2015's Master they'd undergone a reinvention, those extraneous instruments all but replaced with stratospheric synths, tracks that could now last half an hour, and a new space-rock/ krautrock sonic palette. While still recognisably the same band – they'd already hinted towards this direction as early as on 2002's appropriately apocalyptic Dublin Gone, Everybody Dead – it was a thrilling change of pace and an absolutely relentless tour-de-force, so much so that even Charles Hayward of the legendary This Heat appeared onstage with the band at the album's launch.
Proving that album's mission statement that 'Death Can Fuck Off', no such lengthy hiatus awaits this time. Follow up Tough Love is one continuous 40 minute piece divided into two parts. Originally written for a one-off performance at The Joinery, it was soon reproduced in the studio by the now slimmer six piece outfit, self described as 'part kosmische post-punk dystopia, part time-lapsed motorik stoner rock.'
Although written as a continuous piece, the two halves divide neatly into their own separate identities. 'Part I' begins with a wash of doom-laden, droning synths before a clattering drum pattern enters around the seven minute mark the tension continuing to build and build with little chance of a release until it all begins to wind gradually down again. Brass instruments still appear but are nowadays more muted, subtly adding to the track's sonic fabric whereas once they would have been tasked with leading the melody.
'Part II', meanwhile, announces its arrival with a grinding two note guitar riff, recalling the endless build of Master's 'Observatory Destroyer'. Layers start to gradually pile on top of one another, including slow, cavernous drums and the helplessly incomprehensible vocals from Thomas Parkes, like the cries of a man trapped in a cave as more and more rubble falls thunderously around him.
Tough Love sees The Jimmy Cake continue to occupy the same sonic space as Master, and at times it's almost as colossal. But it is perhaps a more easily digestible listen, one that reels you in slowly and gradually over the space of its lean 40 minutes, where its predecessor knocked you over the head and gleefully dragged you around mercilessly for an hour. Either way, it's another remarkable achievement from a band still at the peak of their powers after a decade and a half. Cathal McBride
Summary: Check out: 'Tough Love Pt II'

If you like this you might like: Godspeed You! Black Emperor, Mogwai