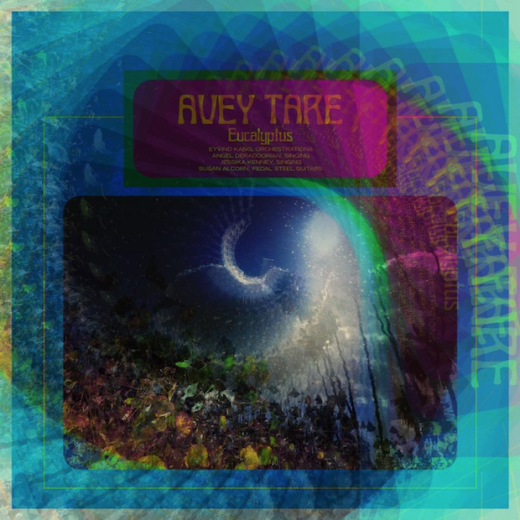 Collaboration has typified Avey Tare's output since the turn of the century – those proto-Animal Collective recordings of Spirit They're Gone, Spirit They've Vanished and Danse Manatee, which saw the beginnings of that band's gradual amalgamation; Pullhair Rubeye with múm's Kría Brekkan; the more garage-tinged Avey Tare's Slasher Flicks project. Even Animal Collective, active now for the guts of two decades in some form or other, has always been a mutating thing from album to album, with various permutations of its members dipping in and out indiscriminately. Avey Tare – David Portner to his nearest and dearest – has been the mainstay, though; as close to what can be a called a bandleader as the capricious quartet has, and its chief sonic manipulator.
Despite a respectable output, Eucalyptus is just his second solo record proper since 2010's Down There, and Portner has called on a wide array of musicians – and wind and string instruments – to create this warmly-textured 60 minutes. 'Season High' gets things off to a sedate start, plush with the tones of Portner's vocal and the various details that embellish the track. These are subtle colours, not like the throw-everything-at-the-canvas aural attention-grab of the last handful of Animal Collective records. 'Melody Unfair' follows suit, more an extension of the first track, similar in tempo and execution with woozy swathes and disembodied drones.
'Lunch Out of Order Pt. 1' is an effect-based experiment – samples stitched together in the kind of sonic collage that Tare has become playfully adept at, pulling in myriad themes, genres and effects; scattershot eccentricity that meanders into the brief, chiming looped motif of '…Pt. 2'. 'DR aw one for J' is largely instrumental, pushed on by one chord strummed sporadically behind the drone track, before Portner's vocals come to the fore midway through the album. Sunny Beach Boys reminiscences inform 'Roamer', but it's over the eight minutes of 'Coral Lords' hesitant instrumentation and languid, lapping effects that things seems to reach the kind of trance-state that Portner strives for through the record.
Often during Eucalyptus, there's a pleasing reverberation of Animal Collective's magical Feels album from 2005. This makes all the more sense once you discover that composer Eyvind Kang once again lends his touch to Portner's compositions, just as he did to that record; taking care of the same chamber orchestrations that helped make Feels so enveloping. Nostalgia is a tricky thing, though – the throwback to that rich production style undoubtedly promotes a more forgiving slant toward the musical wanderings on Eucalyptus. It's an investment of over an hour, one that flits from folky introspection – the high points – to more experimental indulgences. Even at those more humdrum junctures, though, it's all just so welcoming, never really pushing beyond a benzo-tempered tempo; choral songs that encourage the perception of drifting in an amniotic fugue, shifting in and out of lucidity. Ultimately, Avey Tare's latest is akin to certain parts of Animal Collective's output – rarely conventional, often frustrating, but consistently fascinating. Justin McDaid