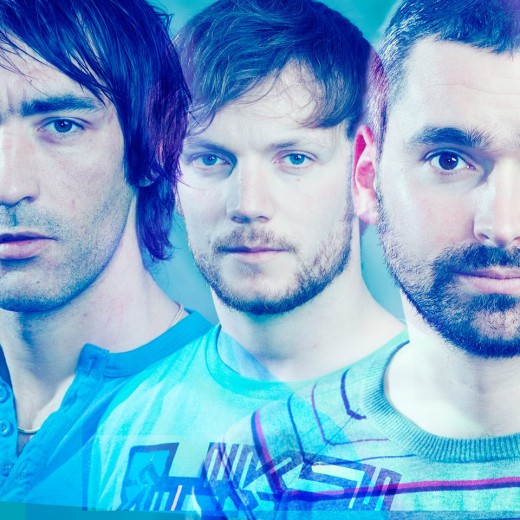 Dublin trio the 202s have shared the third single from their forthcoming third album. Following from 'Up In Thin Air' earlier this year and 'Oh My My' in January 2016, the band's own brand of indie-pop shines through once again on 'Dash For The Exit (Real Love Doesn't Lie).
With a healthy dose of krautrock's percussive clatter, coupled with ambient, melodic textures and a distorted vocal, the track is one that rests in your mind for hours after listening, tickling the nerves in head that nudge you back to it again and again.
Our Will Murphy described the 202s as a band whose sound is "instantly familiar no matter which angle you approach it from, yet still comfortable and always enjoyable".  While we wait in eager anticipation for more details on the album, check out their previous releases on Bandcamp and check out the video for 'Dash For The Exit (Real Love Doesn't Lie)' below, fit with a gobby video curtesy of Paddy Cahill.