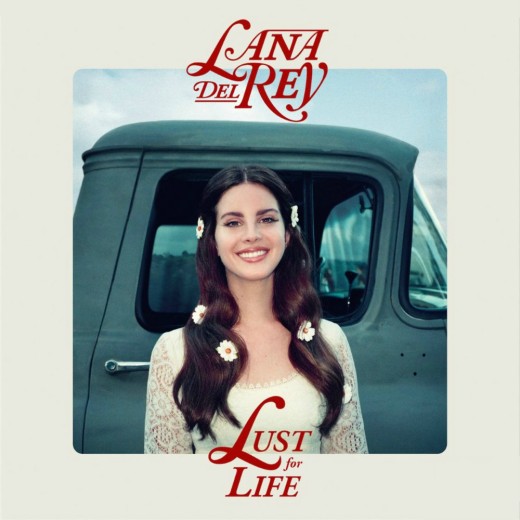 Change is considered an almost essential feature now but it's not long ago that it was considered undesirable, maybe even impure. Bob Dylan picking up an electric guitar or The Beatles moving into psychedelia are seen as pivotal innovations now but were utterly derided from certain quarters at the time. It's worth keeping in mind that Keith Richards only recently called Sgt. Pepper's… "rubbish" (a fact which illustrates, your own feelings about Mr. Richards aside, he's one of the all-time bad guys in music. It's not hard to imagine him living with Mike Love in a dormant volcano in the shape of a skull). Yes change is good, innovation is good, but it's easy to see how in our pull and refresh culture change is being used to placate a consumerist ADHD.
Well Lana Del Rey, perhaps more than most, has held onto the characteristics that distinguished her in her break out years; small town girls dreaming of big lights, blue collar babes, young heartache, broken dreams. Musically as well she still exists in a dreamy, languid state that's part Baroque Pop, part Dream Pop and part washed out 60's girl group. It's a formula that's seen her derided but usually critically successful. So the first thought on hearing this, her sixth studio album Lust for Life is, "haven't I heard this before?" but it only takes a couple of listens to realise that there has been a shift, a simple but significant one; everything is just better. From the shiny production to the iceberg beats which slip past each other majestically. Del Rey's vocals have also stepped up another level; her slow groove is no longer a mood or an aesthetic but an actual device to be deployed.
Now this doesn't mean that Lust for Life is perfect. There are places where the math doesn't quite add up, not least in the albums sixteen strong tracklist, but when it works it works. The opening two tracks 'Love' and 'Lust for Life' reintroduces one of her favourite themes; love that seems most romantic when it's most strained or transitory. Del Rey captures these ideas in tangible artefacts like dancing on the H of the Hollywood sign and in simple, maybe even flat footed, metaphors like "there's no more night, blue skies forever". Both tracks could, quite easily slip onto any record from her back catalogue but the production glistens in the moonlight that she conjures up with her lyrics. Another instant highpoint on the record is 'Summer Bummer' featuring A$AP Rocky and Playboi Carti. What Lana Del Rey takes from the two artists is not just their vocal input but she siphons the swagger and the result is a chilling, sunglasses and leather jacket cool pop hit. She almost mumbles out the chorus and it sounds great and while Payboi is largely relegated to ad libs his energy is tangible. However it's A$AP who elevates this track with a crunching bar scheme the delivery of which belies its complexity. This makes it even more of a shame when he jumps on 'Groupie Love' and has nothing better to offer than a faux Drake impression.
In the second half of the album we move into a new theme; the state of America. Del Rey and co. are never overtly political but across three tracks in the middle she makes an effort to focus on the topic at hand. The results are mixed; 'Coachella…'s slipping melody is hypnotic but the jingoism of 'God Bless America…' may well be ironic but feels overwrought nonetheless. It's is the same criticism you could level at 'When the World Was at War' even though it's clearly in the tracklist to counterbalance the former. If anything these tracks suffer most from the albums biggest issue; the tempo being consistent, the themes being consistent and the production being consistent means that the majority of the tracks here are swallowed into an indistinguishable whole. So while tracks like '13 Beaches', 'White Mustang' and 'Heroin' work in isolation, together they almost cancel each other out. It's no wonder the songs with guest artists stand out, they bring much needed colour to Del Rey's usual palate of muted tones and sepia. In truth it's only really 'Tomorrow Never Came' featuring Sean Ono Lennon (who sounds much more George than John) that is worth sticking around for come the albums final third.
Lust for Life is a good album but one undone by its own rigidity. Lana Del Rey is queen of her form whether in the guise of a doe eyed teenager or a cynical Marlene Dietrich but for all but the most diehard fans this will have to be listened to in stages or broken up for parts. Eoghain Meakin